Accessories for the groom
Even the outfit of a man deserves to be carefully selected and combined. The perfect look of a groom can be determined by the smallest details. Cleverly chosen accessories give a wedding outfit the decisive portion of individuality and uniqueness.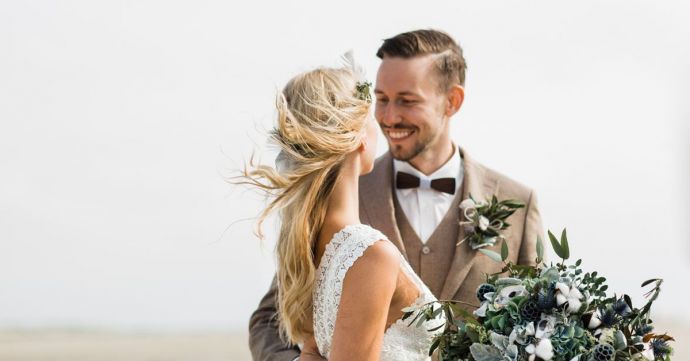 The perfect bow tie or tie - just the way you want it
No matter how different the ideas of your own wedding may be, finding the perfect bow tie or tie for this occasion is not difficult. In the past, weddings were traditional, usually associated with strict rules and formal dress codes - these rules have loosened up over time and new opportunities are emerging today. It is no longer a problem to choose a tie that has a pattern, or even a bow tie made of wood. There are no limits for your creativity.

That is why it is sometimes not easy to find an accessory that suits your own ideas. For this case, we at BeWooden have developed our configurator, with which you can design your very own bow tie in just a few clicks - choose between different types of wood and fabric and personalize your bow tie with a personal engraving.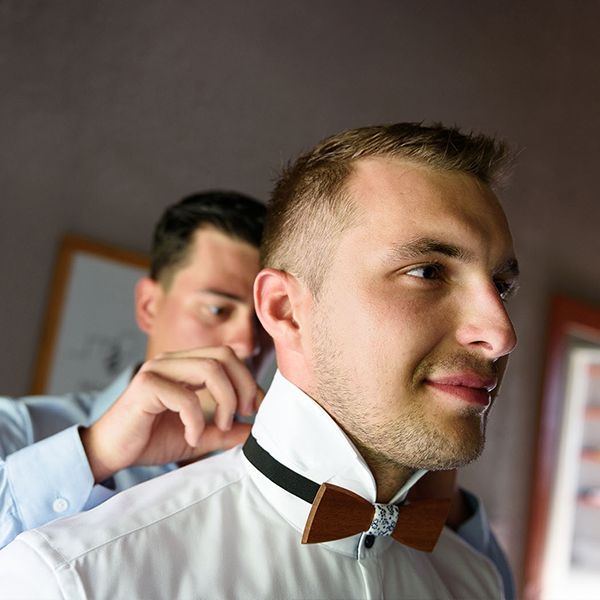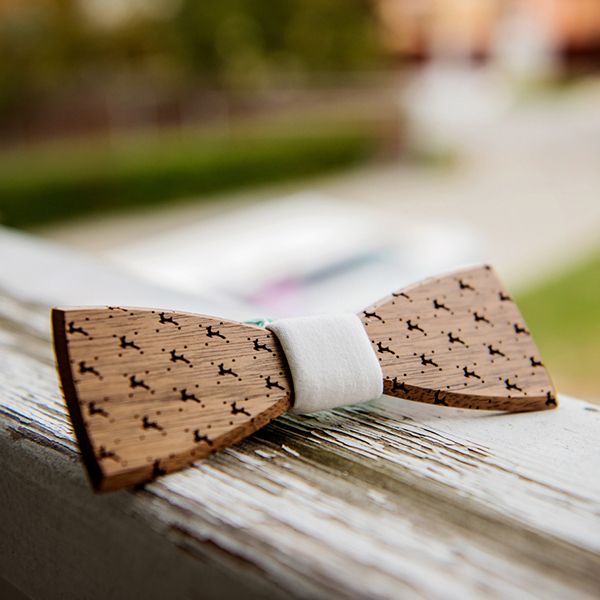 Playful pocket squares
In addition to the bow tie and the tie, there are other ways to complement your suit with a colorful detail, making your outfit a real eye-catcher. A playful pocket square can change a look more than you would expect. Just let your intuition guide you, because there are virtually no rules for choosing a pocket square. The only thing to watch out for is that it should be neatly folded and match with the colour of the tie or the chosen bow tie. If you find it difficult to choose the perfect pocket square, it is best to ask your bride for advice - as a team, the decision will be easier.
Socks for a day full of joy
You have found the perfect bow tie or tie and a matching pocket square for your very special moment: why don't you replace the monotonous black socks with cheerful BeWooden socks that have extraordinary patterns and give your outfit that special something – this detail fits especially well, if you have your Wedding planned in spring or summer. From bright yellow, like that of the Sole Socks, to blues, like the spotted Coloo Socks.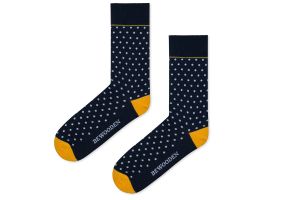 Product details
Small details that make an outfit perfect
Of course, in addition to all the above accessories, there are others that can show that you have not left anything to chance. With attention to detail, we at BeWooden have created all sorts of accessories that are perfect for your big day - such as our stylish suspenders with wooden details or the BeWooden leather belts,  wooden cufflinks and tie clip.
---
---