Suspenders
Would you like to express your personality through your outfit? The major trend of suspenders from the past centuries is back now. No matter what kind of style or colour, the suspenders are always very elegant and stylish and at least one pair of suspenders should be part of the wardrobe of every stylish man. They are very chic and fit perfectly for every occasion. It's only up to you how you will make your outfit perfect.

Life time warranty

Present for him

Style guaranteed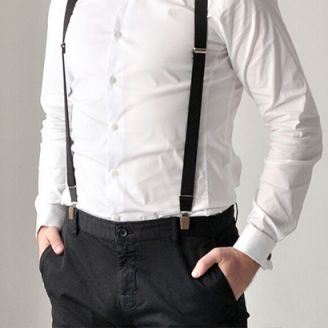 30.07.2017
Braces, suspenders, galluses – Call it what you want, with BeWooden's new suspenders you will make a convincing impression. Check out the following Facts about this cool accessory.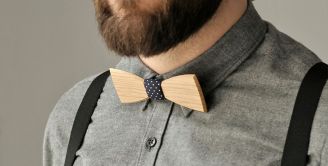 20.06.2017
For a long time, Suspenders or braces were used simply for holding men's trousers. In the twentieth century, however, they were taken over by belts and Suspenders startet to be considered more as a elegant and stylish accessorie as simply equippment. Therefore, to be able to shine with this fresh complement, there are a few rules that need to be considered.