A magical wedding - Scandinavian style
Imagine: fresh air full of damp moss scent, the tender sparkle of wet leaves, tiny waves on a stony beach and a pink sunset. Can you think of anything more romantic than that?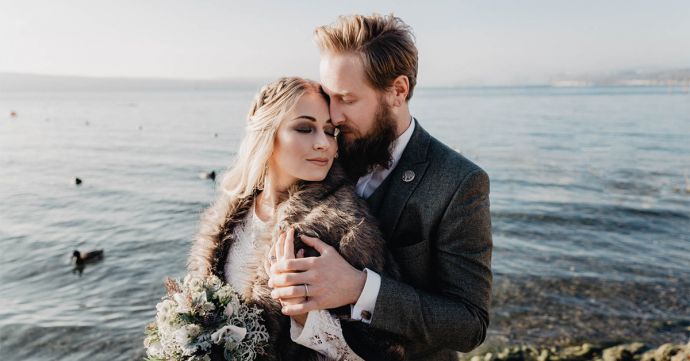 Why Scandinavia?
The Scandinavian style has become a trend due to its simplicity, the cosiness and the connection to nature. Most people associate Scandinavia with majestic deer, with strong Viking, with warm fur, small forest fruits and wooden decorations. Imagine the cool coast of Scandinavia and think of your wedding day in this scenery - just magical. Surrounded by wildlife, uncompromising love and magical traditions.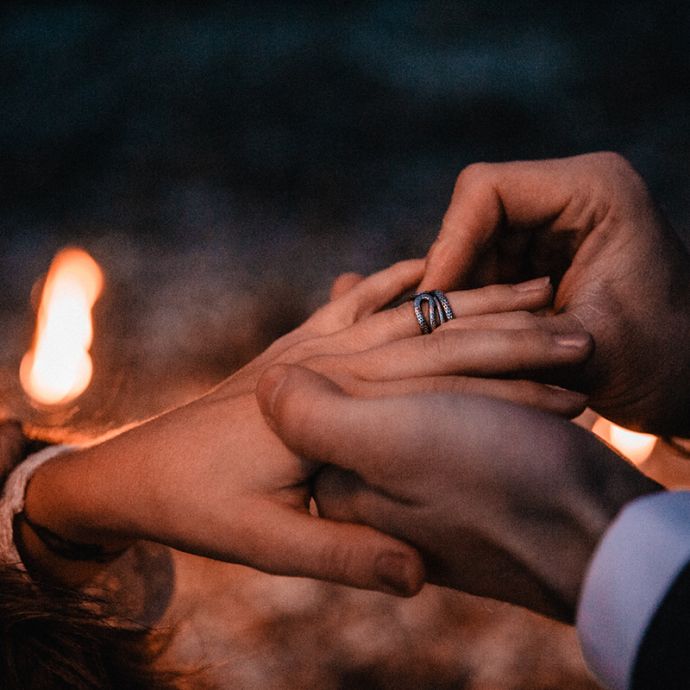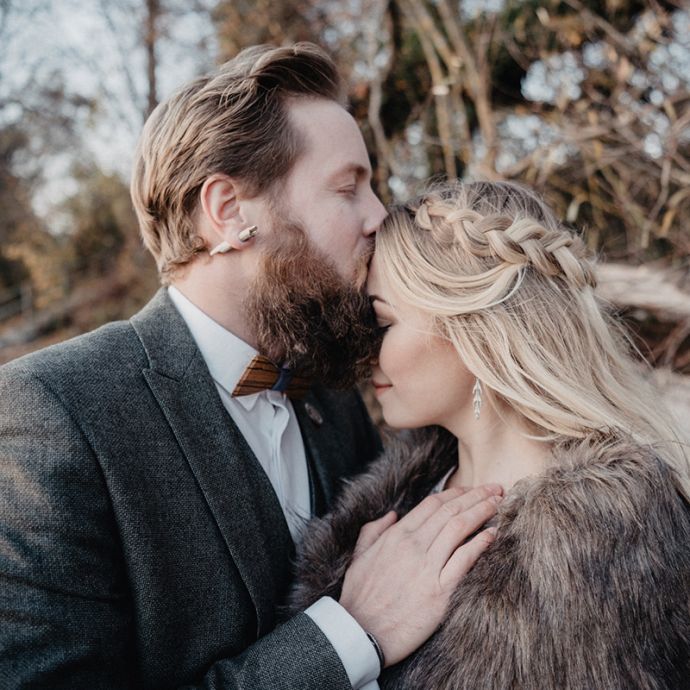 Elegant decorations
The Scandinavian style is airy and at the same time minimalist thanks to the predominantly white colour. Greys or pastels often appear in addition to the white - but the special feature of this style is the natural materials and tones: woods, stones and glass play an important role in giving the minimalist style that certain something. The typical Scandinavian style is elegant and impresses with simple furniture and decorations. To warm up the atmosphere, you do not need high chandeliers, lanterns or flower wreaths - small details like stones, moss pieces or pine cones are enough to decorate your wedding location perfectly in the Scandinavian style.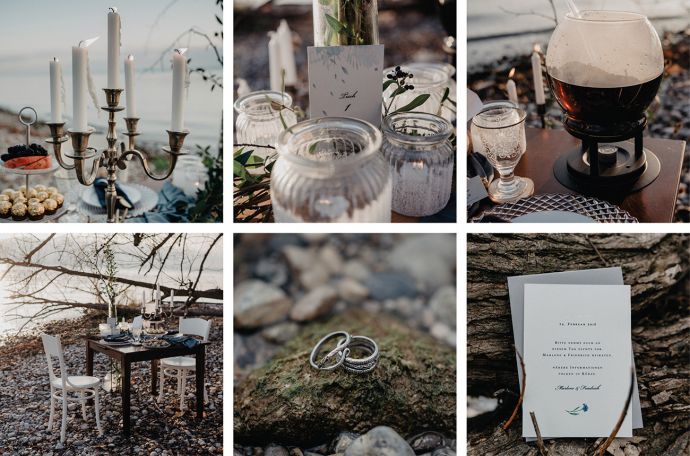 An invitation to remember your day
To make your loved ones aware of this special day, there are no design invitations needed. Nevertheless, it is important to send an invitation that matches the style of the wedding and reminds guests of this unique day even in two years' time. An invitation in the Scandinavian style is best kept in shades of grey. The text in golden letters together with natural tones can form a stunning combination.
A traditional outfit for the most important day
A dress with a traditional cut and lace surrounds the female silhouette and is perfect for the day - the key is the perfect simplicity. The same applies to the groom: a grey suit, which at first glance looks very ordinary, can be transformed into a true gentleman's outfit with the right accessories. Which natural material could better fit the Scandinavian style than wood? The combination of the grey tones of the suit and the wood tones of the Dolor wooden bow tie and the Lini cufflinks creates a unique contrast.
---
---