The perfect bachelorette party and unique gifts for your bridesmaids
Thank your bridesmaids for all the love and support they gave you while you prepared for your big day. Throughout the preparation period, they were always ready to help you. With a unique gift, you can remind them how much they mean to you and how thankful you are for their support and friendship.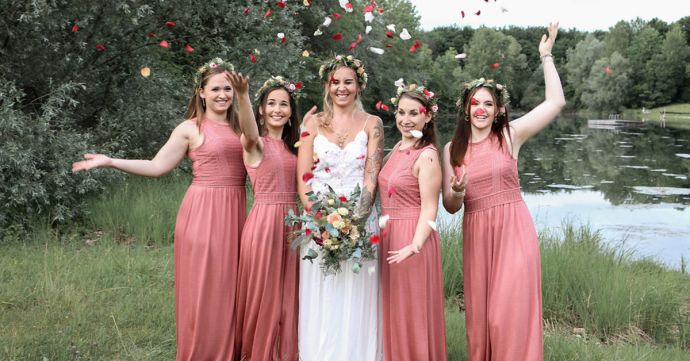 Photo credits to: Van Lilienstein Fotografie

How to organize an unforgettable bachelorette party
First of all, it is important to think about who your closest friends are. Who do you call if you have a personal problem and need some advice? Who stood by your side when you needed it most? With your bridesmaids, you share so many memories that you would not even be able to enumerate them - these are the girlfriends you would like to have around you at your bachelorette party.
You should also think about whether a wild party is really what you want. Maybe a few quiet moments without the hustle and bustle of preparation time are just what you need now. The planning of the last few weeks was so exhausting that it would be nice just to spend a relaxing time - just you and your girlfriends. How about a magical picnic in the field or a warm summer evening on a rooftop, with delicious food and great wine - does not that sound perfect?
Unique gifts for the best friends
You are inseparable, therefore you are looking for a symbol of your unique friendship - how about wooden brooches which are inspired by forest animals? With this little accessory you not only show your girlfriends your gratitude for everything they did for you during the wedding preparations. Each animal has certain characteristics - so you can choose the brooches to match the characters of your friends and show them how well you know them. Is your girlfriend graceful like a deer? Did one of your girlfriends take the lead among bridesmaids, like a wolf or stag?
A unique accessory that nobody else has
Do you still remember the time when you and your friends wanted to have as much in common as possible? You had your own secret language that only you understood. You wore the same clothes or at least tried to match them. You were inseparable in everything. Give yourself and your bridesmaids an extraordinary bracelet, which is unique thanks to the handmade wooden beads. Our BeWooden bracelets are available in light colours that would match perfectly with the dresses of your bridesmaids.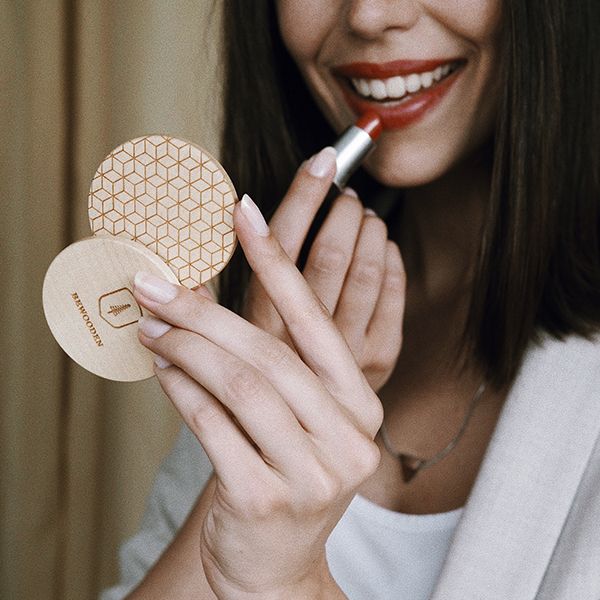 Many of our products can also be provided with a small engraving. If you are unsure if a bracelet is the right gift for your bridesmaids, you can make their gifts even more personal. How about, for example, a small mirror engraved with the title of their favourite song or a quote?
---
---