An unforgettable bachelor party and unique gifts for your friends
There are certainly some friends in your boys' clique who provide ongoing support to you. These friends will help you prepare for your big day and therefore deserve special attention - remind them how much you value their help and support.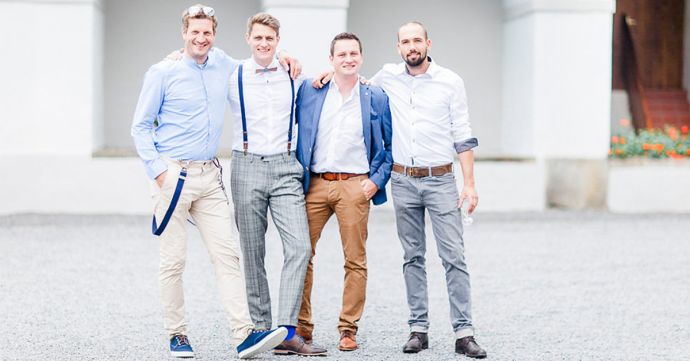 What does your perfect bachelor party look like?
First, think about without whom you cannot imagine this day and who should therefore be a part of this day. Who do you call when you need some advice? Who strengthened your back when you needed support? True friends are friends with whom you share unforgettable memories.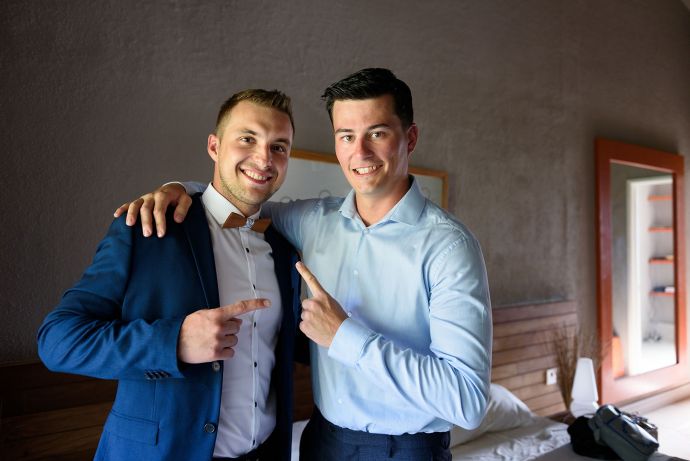 In addition, you should consider whether a wild party really is what you all want. Many men just want to have a good time with their best friends.
The trend goes to adventurous excursions in the afternoon and a delicious meal in the evening. Or how about a small barbecue party on a nice summer afternoon?
A gift that connects you with your friends
You probably share memories that go back to your childhood with many of your friends. Today, you may live in different places and have different interests, but your friendship accompanies you in every life situation.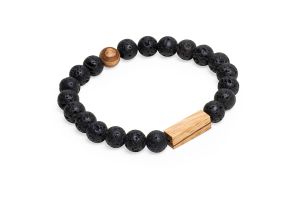 Add to cart
With a unique accessory, you can thank your friends for all the support and show them how important they are to you. How about a bracelet with wooden details that perfectly matches your suits for the big day due to the black stone beads?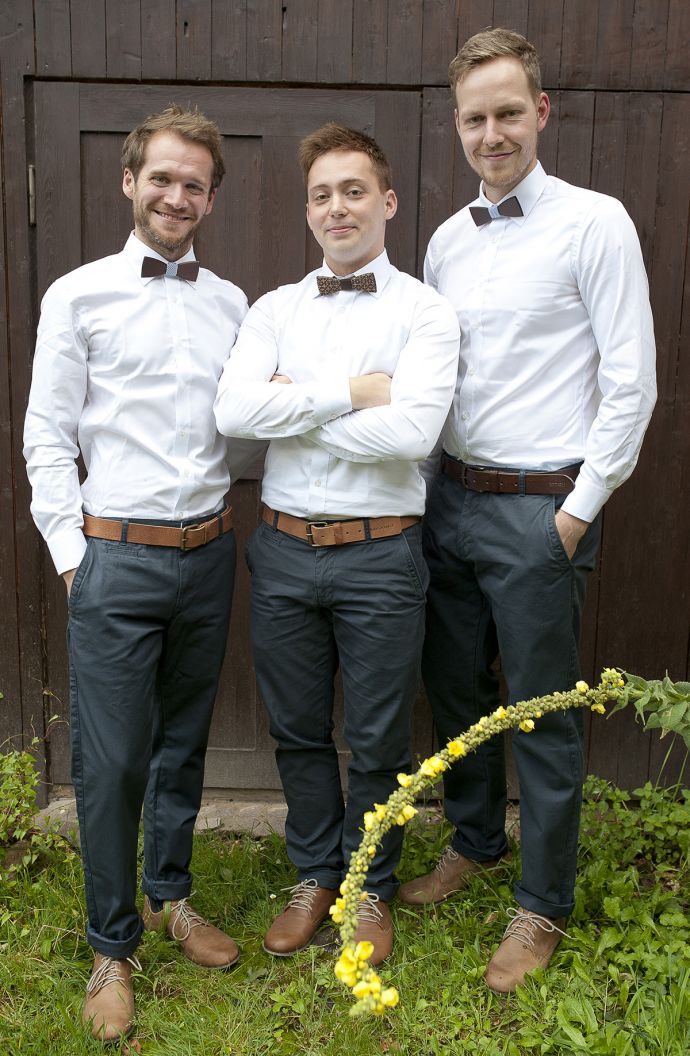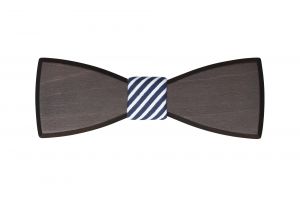 Add to cart
Or do you imagine all of you wearing a black suit, matching wooden bow ties and pocket squares? With such an appearance every wedding guest realizes that you are an inseparable group.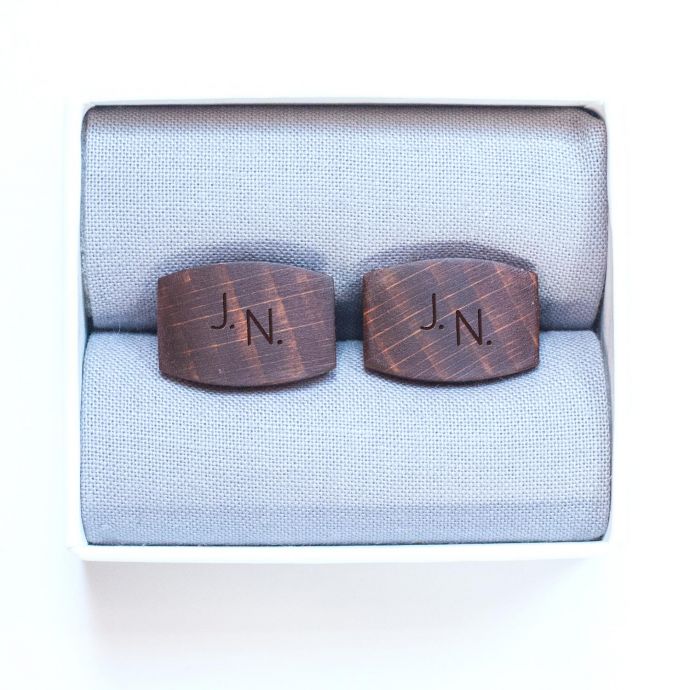 If you want to personalize the gifts for your friends, you can engrave a small message onto the wooden bow ties. What this message consists of is entirely up to you - the personal life motto, the date of your wedding, a memory of your friendship ...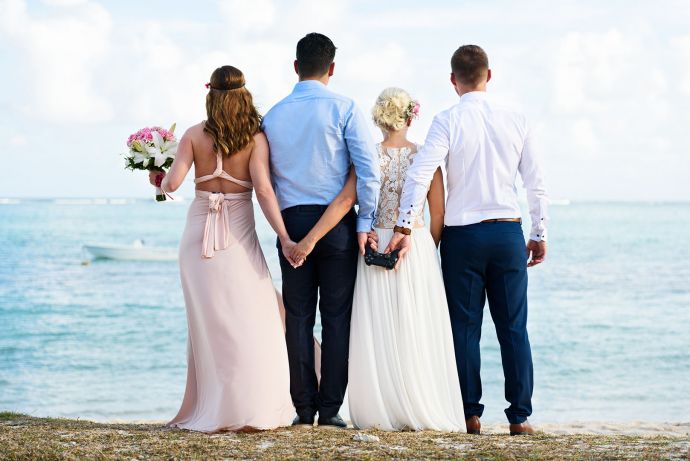 ---
---