Functionality: Wooden bow tie, a playful accessory for a modern gentleman
Elegance, playfulness and naturalness. The stylish wooden bow tie will perfectly emphasise your individual style and fill your desire to be distinguished from others. Your style represents you and tells a lot about you - without any words. It is a simple way to express many different things. Even the most discreet detail changes the overall impression. Are you ready to be yourself - to be different?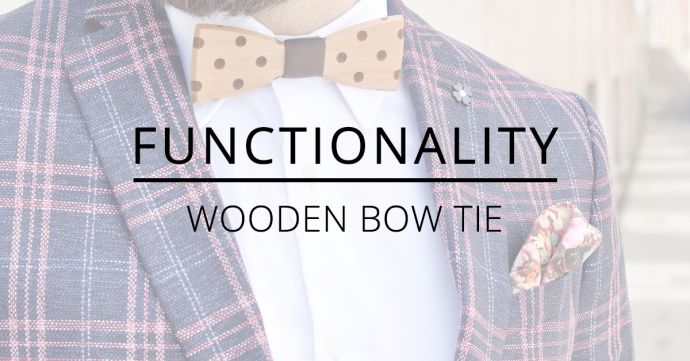 Unique design
During the production of our wooden bow ties, we try to think of both: The quiet souls loving clean and minimalist design, as well as those adventurous and creative ones of you finding yourself in unique bow ties such as Stella, Decorum, Stellia and Solea.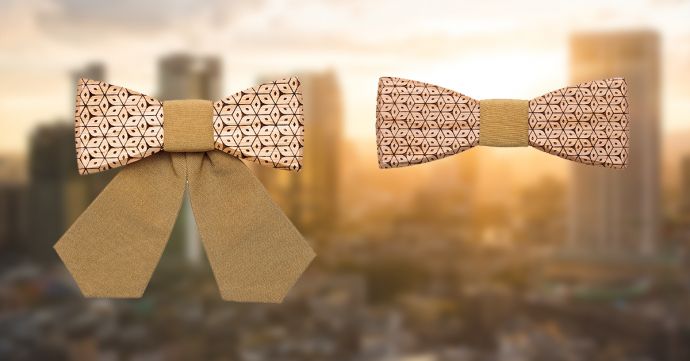 When designing each of our products, we think about practicality first - and the wooden bow tie is no exception. We have made sure that the result is not only carefully processed but also lightweight. In addition the fastening tie, whether it suits you as an elastic or fabric tie, can easily be adjusted to the size that is most comfortable for you.
For the most demanding tastes, we have prepared a configurator with which you can easily create your own limited edition wooden bow tie. With a few clicks you can choose the type of wood, the fabric and even an engraving to personalize your accessory. It's up to you whether you decide to engrave your life motto, an important date or monogram.
Where to wear a wooden bow tie?
The answer is simple - anywhere. Are you a coffee lover? A professor? A dreamer? A designer? A traveller? A groom? Whatever our passion is, we all desire to express our unique character. Situations put us in different roles. Sometimes a special moment requires a perfect suit and sometimes we need to lighten the formality. Often it is important for us to feel comfortable first and foremost. In all of these cases the BeWooden wooden bow tie can be the right solution. You won't make any mistake if you will choose elegance that never goes out of fashion.
What to combine it with?
The details matter! Do you want to be different, but still stay yourself? What can be a better choice than combining an accessory whose production is based on tradition and the love for nature? If the unique wooden accessory is combined with other pieces, such as a leather belt, wooden cufflinks, a pocket square or suspenders, no one will ever doubt your unique taste.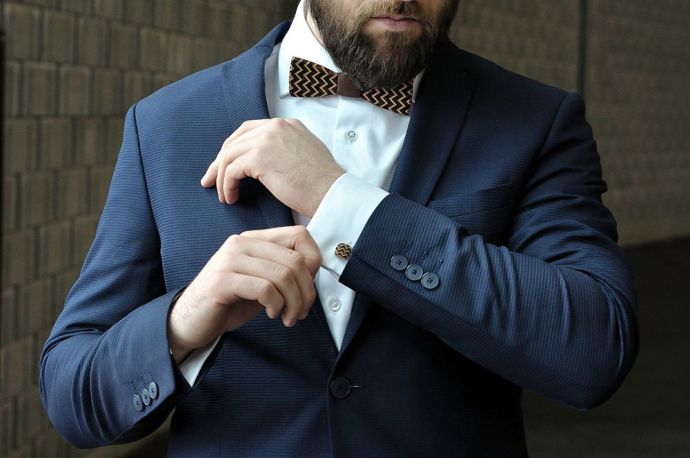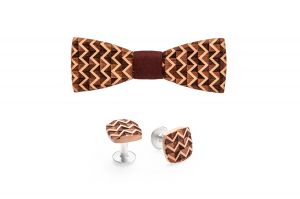 Add to cart
For those of you that care about their perfect look a lot, we have created special sets to make it easier for you to choose a great combination. What do you think about the playful Lux Suspenders & Dolo or about the more classic Cubo Set?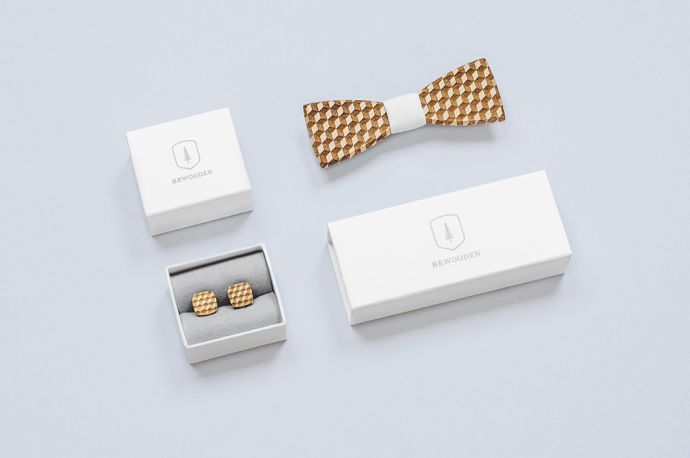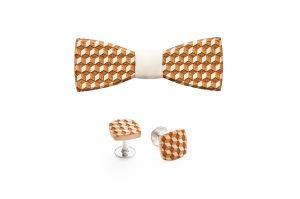 Add to cart
To wear a wooden bow tie can also be a great opportunity to show that you and your loved one were made for each other. How about the extraordinary Rea & Reame set to show the world that you two are just one?
---
---