Personalized cufflinks - noble accessories
Cufflinks belong in the wardrobe of every man. They are an indispensable accessory for business as well as formal occasions and give the wearer that certain something. However, through a touch of individuality, pieces of jewelry become even more extraordinary. Personalized engraved cufflinks can do that: they give a lot of freedom to express the personality through a very special message and are perfect as a gift for a loved one.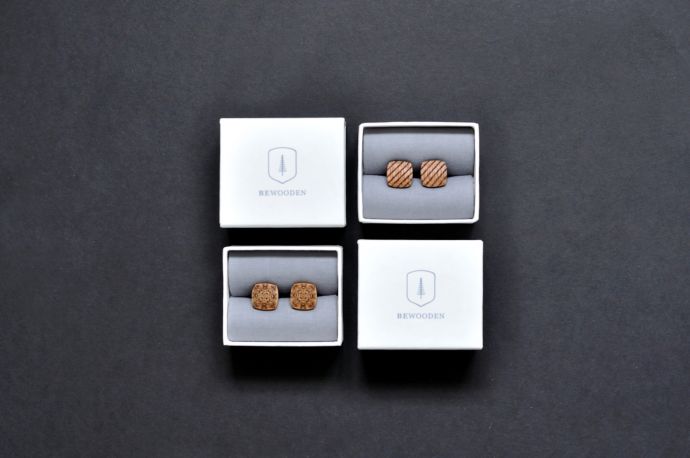 For which events should you wear cufflinks?
Cufflinks serve to close the cuff. Nevertheless, they have become special: Nowadays they are one of a few accessories for men. The button can be made of all sorts of materials: everything from glass, precious metals and gemstone to leather or wood is possible.
Traditionally, cuffs pertain to the shirt. Cufflinks, on the other hand can not always be worn because they can only be attached to garments with doubled cuffs that don't have a button and need to be turned over and held in place by a piece of jewelry.
The one who wears it looks classy and stylish. Last but not least, cufflinks give the wearer a formal character. This was already anchored in our culture in the 19th century. Most of the middle and upper classes wore them on special occasions. Today, however, it has become normal that everyone can wear cufflinks.
However, they are not always suitable for every occasion.
In principle the following applies: In a tuxedo, the noble buttons should not be forgotten. You can also wear them on celebrations and ceremonies. For this, however, a classic or discreet pair should be chosen. Cufflinks are also suitable for work. Simple couples in a simple silver look are enough to stand out from crowd, but at the same time you won't be too noticeable.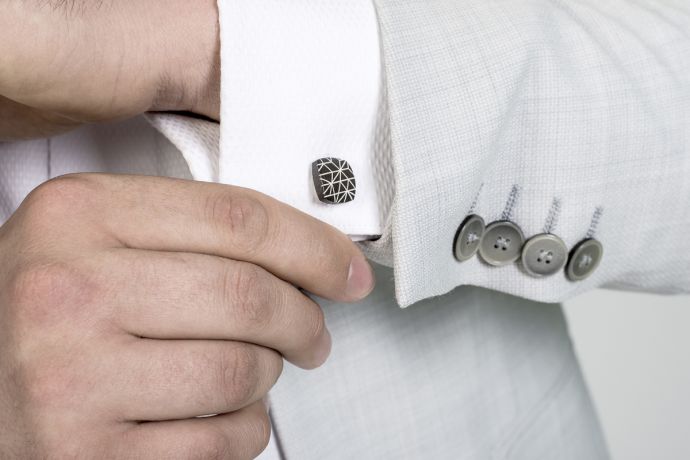 Personalized Cufflinks - The Engraving
Through engravings each object and accessory can be given individuality and character. Thereby the world is open to you: whether initials, nickname, date or a symbol; the creativity can run wild. Up to five characters are possible to perpetuate on most of our cufflinks. Be it a reward for yourself, or for a friend or family member as an extraordinary gift. Make the personalized cufflinks distinctive so that they will not fit any other person than the wearer.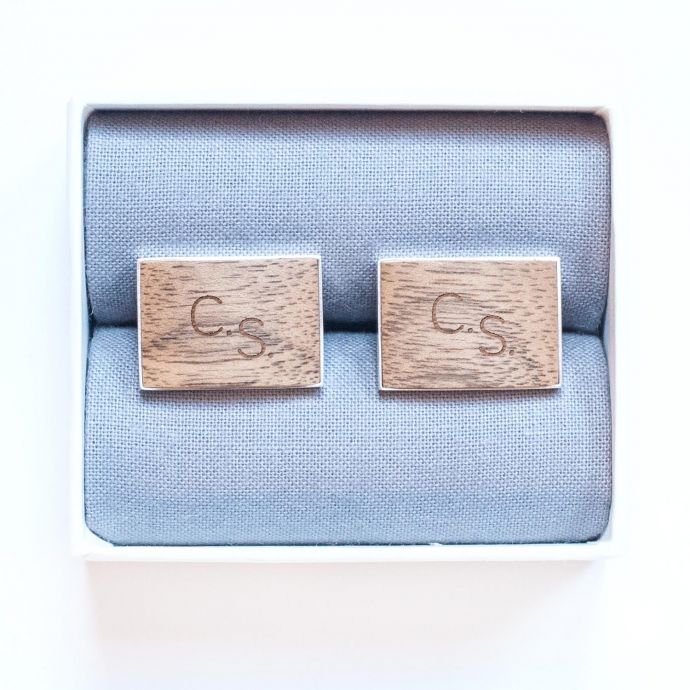 High quality cufflinks made of wood
Cufflinks can be made from all conceivable materials. When it comes to individualization and engraving, wood and precious metals are very popular. Especially wood is a wonderful and natural resource that can accompany you everywhere. It is close to nature, unique in its own way through the grain and gives strength. Our wooden cufflinks are made with the finest handcraft from excess wood from the furniture industry and last but not least made with a lot of love for the environment.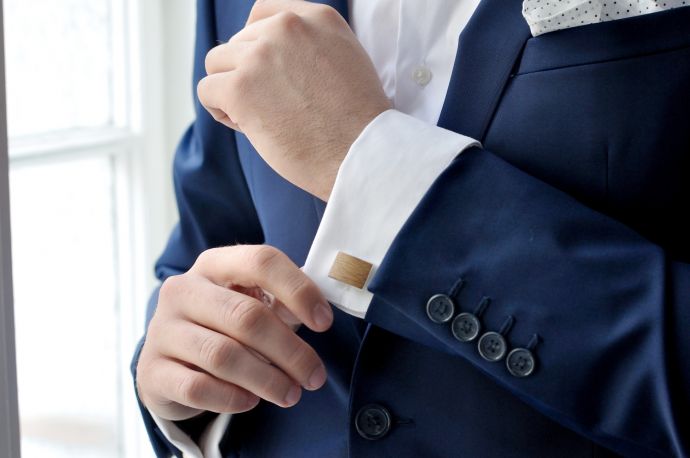 ---
---