How to choose a perfect gift for the men in our lives?
In the course of life, we build an unimaginable amount of relationships. The one between you and your family is very special. Christmas is a great opportunity to show them your love.

Father, grandfather or brother are very special people in our lives. They play an important role for us, they give us security, love and they are always there for us. They deserve to know how much we appreciate them. It is all the more important to find a gift that could make them happy. For men, it is not always so easy, while women love jewellery and decorative things, men are more interested in functionality and practicality. So make sure you get the most out of your gift.

For a loving husband
Let's think of a gift for a man who will love and protect you forever and will never miss the opportunity to put a smile on your face. You know him better than anyone else. You know all his hidden desires, dreams and secrets. You know what he does not like and what he really values. Therefore, choosing a suitable gift is a bit easier. A gift that would thank him for everything he does for you, you probably will not find anywhere, but one which shows your love in any case. Keep all these things in mind and you will find something unique for the man of your heart.
For men who deserve nothing but the best, there is the BeWooden configurator. It gives you space to create your own design of a wooden bow tie. With a few clicks, you can create a fashion accessory that is tailored to your husband. You will reward your loved one with a gift that is truly unique. You can not only choose a unique shape, but also the wood and fabric that make the handmade gift perfect. Finally, you can also add an engraving, which makes the gift even more personal.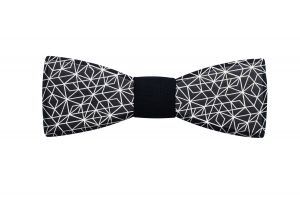 Add to cart
For the best dad
Fathers are the best! They are our superheroes. They fight to make the whole family feel good. We admire their perseverance, skill and wit, with which they manage everything. Whatever the problem, they have a solution. You can always count on them, that's why they deserve a very special gift!
In this case, it is particularly important to think about the quality and expediency that is important for fathers. Useless things are usually rather undesirable, but what can fathers use in everyday life? We recommend one of the BeWooden wallets, which are not only useful and practical but also look good. In addition, you can choose between leather, wood or washpaper options, depending on whether they appreciate a truly unique design that emphasizes their refined taste or just a minimalist wallet that you can easily carry in your pocket.

For a wonderful grandpa
Our grandfather is for us just after our father a great male role model. He always appreciates when we visit him and smile when he can tell the unforgettable moments of his life. Although we have heard them a thousand times, we always like to listen to them and enjoy every moment. Thanks to their warmth and friendliness, our grandfathers deserve a gift that confirms them in the power of their affection.
Christmas is about tiny little things that bring great joy. Your grandfather will surely love a pair of BeWooden socks. You will warm it during the frosty winter days and look especially stylish.


For a great brother
Your brother is the man who is by your side since birth. Since the day you became siblings, you are inseparable partners. Your characters are so different, but you both know that you can always count on each other. The relationship between siblings is absolutely unique. You probably will not build a similar bond with anyone in the world. The world can turn around, but you two can be sure that you will always be there for each other.
You're always surprised where the crazy ideas come from in his head? Your brother's imagination is like a bottomless pit, constantly bringing you and yourself to new ideas. How about a notebook as a Christmas present, in which he can write down all his ideas. A notebook with space for his crazy ideas, for travel records and much more.


We would like to help you to make this Christmas even more memorable! Take a look at our Christmas tips - they offer a selection of gifts that will delight you. Here you will definitely find the right gift for him and her.
---
---