CHRISTMAS: How to choose the perfect gift for him?
Finding the perfect gift for men always seems like the hardest part of Christmas preparations. They especially appreciate practical and high quality gifts. They only settle for the best - that's why it's hard to come up with new ideas for creative Christmas gifts every year. With BeWooden products we can show them how much we appreciate their unique taste. Because a true gentleman pays attention to every detail, he will certainly love the handmade quality in combination with the noble natural materials.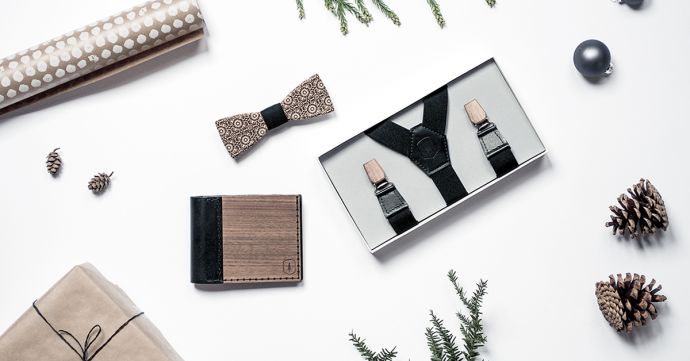 A gift that reminds him of you
He likes order, only needs the essentials and does not want to be burdened by useless things. You want to show him that you admire him for what he creates and does - despite all the tasks and work meetings he always finds the time for you, which he dedicates only to you. Surprise him with a BeWooden cardholder or a wallet made out of wood and leather.
It is a perfect gift, that you can be sure will be used on a daily basis. In addition, because of this unique accessory, he will be remembered among his business partners. And above all, it will remind him of your love and support throughout the day.

A unique series for creative souls
You love his unique style. He is dressed classically and likes to turn his outfits into something very special with a stylish detail - then suspenders and wooden bow ties are just the real thing for him! We have prepared several sets for you, which consist of these two unique accessories. Would it be the playful combination of the Lux Suspenders and the Dolo Bow Tie or do you choose the rather elegant set of the Aliq Suspenders and the Aliq wooden bow tie? This will clearly show him that you always choose the best for him.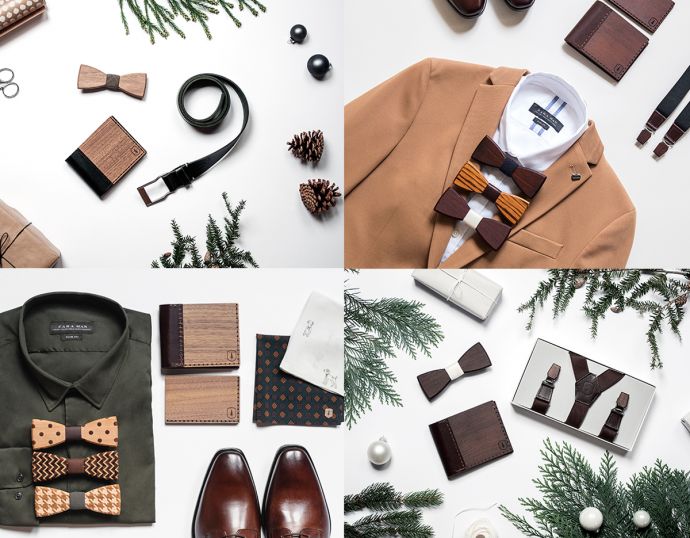 Let him have the best
A man who has high standards and is not easy to please can be surprised with a wooden accessory that you have designed especially for him. The BeWooden configurator gives you the opportunity to create your own limited edition bow tie - according to your and especially his wishes. With a few clicks, you will get a gift for your sweetheart, which surely no one else has. You cannot only choose a unique shape, but also the type of wood and the fabric to make the bow tie perfect.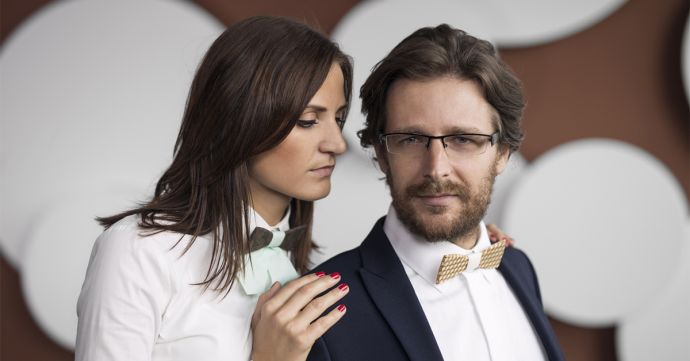 Show the world that you belong together
You mean a lot more to each other. You can always count on him and share everything with him. There is a strong bond between you that words can barely express. But there are things that describe it better than a thousand words. For example, if you give yourself the same, uniquely crafted bracelets.
No matter how far apart you are this little detail on your arm reminds you of each other. The individual beads of the BeWooden bracelets tell their own stories. Will you let them become part of your unforgettable story?

---
---