The history of the BeWooden products, Part 4: The way to the customer
Our product is finally ready and there are only a few steps left until it finds its way to you. We have selected only the highest quality products that have been made with love to detail. Now only one thing has to happen: The package has to be put together and our products are sent all over the world.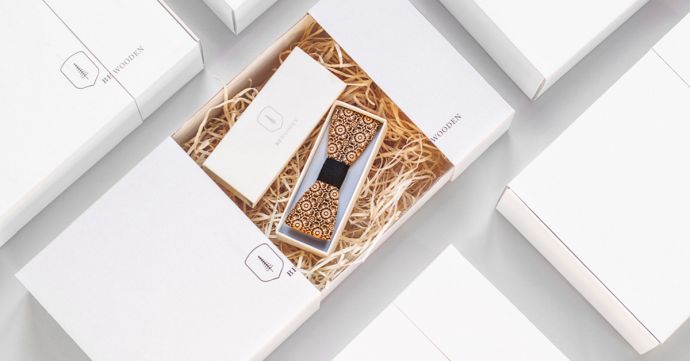 Time for your special wishes
Once the piece of wood and leather have become a unique accessory ready to tell your life story, you still have the opportunity to get creative yourself. We want to fulfill all your creative wishes.
Almost every day we produce a unique work of art. Often you want to have a bow on a wooden bow tie sewn from a fabric that has a special meaning to you. We are happy to provide our configurator and make your unique products. We can make the greatest messages through our laser from small mirrors to wooden business cards. You make our work special and every day unique and full of surprises. For this we thank you!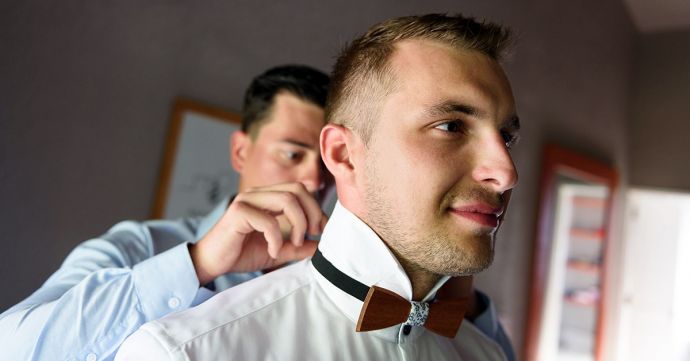 We pack joy
After customization, the product is ready to be packed. It comes into the hands of Katka and Andreas, our friendly personnel in charge of sending the parcels. We love surprises just as much as you and like to unpack gifts that we look forward to. Therefore, we try to neglect nothing in the last step and think of something special to make you smile even more. Carefully packed, filled with sustainable wood wool, and a little surprise inside, with a sealed message ... do you not feel the need to open a package?
We ship such significant packages daily and try to deliver everything within three business days of placing the order. And your messages and inquiries tell us that you mostly buy gifts for your loved ones. Whether Christmas, anniversary, birthday or wedding gifts, we at BeWooden are honored to be able to accompany you in the most beautiful moments of life.
With BeWooden to the other end of the world
We now sell our products around the world, whether online or locally. Our accessories are worn by people from fifteen countries on different continents. We try to perceive all the moments you share with us on social networks. We were already with you on your wedding day in Mauritius or the Caribbean, the Beskydy, but also in the charming beautiful Scandinavia. You are with us on the sunny beach and we help you to explore the wild nature of the mountains. We accompany you on luxury balls and complement your perfect outfit at work meetings. You make us smile and we thank you for this.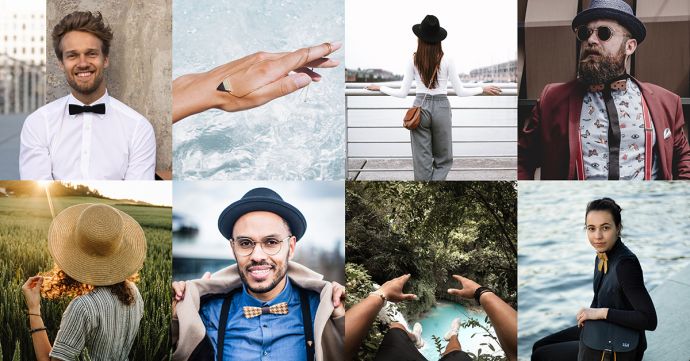 Thanks to you, we know that our work makes people happy.


All parts of our product stories:

1. Where does the material come from? HERE
2. Come and visit us in our factory HERE
3. What happens in the office? HERE


---
---