Monochrome, patterned, colorfully mixed - you're spoiled for choice!
Choosing the right bow tie does not seem to be easy at first glance.
It should be fashionable and unobtrusive and at the same time have that certain something.
It should not only "spice up" the outfit, but also reflect the character of the wearer.

But by what criteria do you choose the perfect bow tie for you?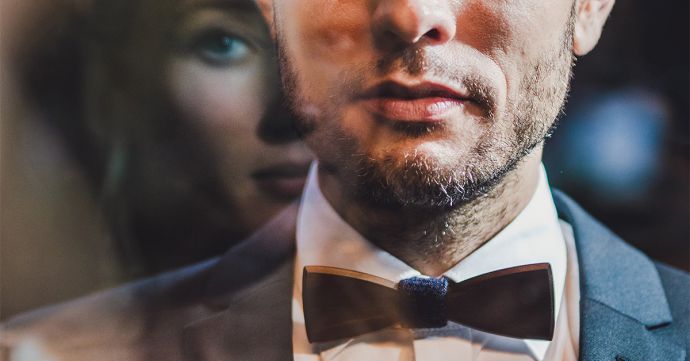 Every day or for a special event
When selecting a wooden bow tie, it is necessary to consider the respective occasion. You know that you can hardly imagine these to a formal outfit during a special evening event? No problem, because even with a day outfit it may be a bit more playful. A good choice is, for example, our Coloo or the less conspicuous Lupus. But are you known for your extraordinary outfits, even on evening occasions? Then our more fashionable models, like the elegant Mellis or our classic Eguus bow tie, are just right for you. These two statement pieces are great for taking your evening wear to the next level!
Tradition or innovation
Based on the occasion, it depends on your personality. Let's first think about the gift search for a loved one - we wonder who that person is and what she likes. Believe it or not, this approach can be particularly helpful in selecting a wooden bow tie. First, answer a few simple questions about yourself or the gifted person. Are you tradition-conscious or are you looking for innovations? Are you in love with detail and always prepared for all circumstances or an adventurous free spirit? Do you often wear suits or classic outfits or do you courageously set your own trends? Which wooden bow tie would you choose? Our Choa or Reame bow tie?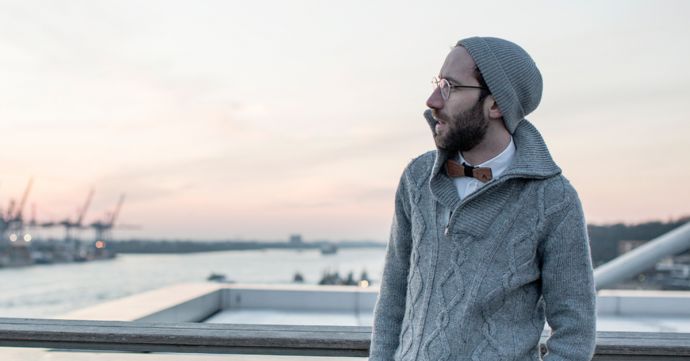 Red, Green, Blue - Which type are you?
In the last step, the right colour choice is still made. You may have already noticed that certain colours make some people radiant, while others do not show up. Colours or shades can make people look younger, healthier and even more attractive. One method that can help you figure out which colours you like is called colour typology. The original model is divided into four colour types: spring, summer, autumn and winter. You can easily find your matching colour palette based on the colour of your skin, hair and eyes.

Never heard of it? No worries, in the following, we will briefly explain the individual colour types.
Spring type
The appearance of spring types is characterized by warm and bright colours: light blond hair and a complexion with a slightly golden undertone. Green, light brown or fine blue eyes emit additional heat. The colours that are best for this type are warm tones and pastel colours. Our selection for the spring type is our Dolor and Dolo bow ties as well as the wooden bow tie Pae for all ladies.
Summer type
The summer types, on the other hand, bring out cooler colours. Do you have bluish or grey eyes, a light, porcelain-like skin and light hair with an ashy undertone? Then you belong to the colour family of the summer type. The colour palette of the summer type is very similar to that of the spring type. The main difference is the cool undertone. Gray, blue and brown are colours that you would like. For all summer types, we have created the Coloo as well as the feminine and elegant Dark Rose.
Autumn type
The cold summer turns into warm autumn. This is like the play of colours of the leaves, rich in contrast and colourful. The autumn type has reddish, brown or dark blond hair with a skin that stands in marked contrast to it. The always warm skin colour shines through golden brown, green or green-blue eyes. Rusty red, brown, olive green and yellowish shades are the types for which we created our set of Sole and Solea.
Winter type
"Winter is coming." People who belong to the winter type have very light, porcelain-like skin or a southern complexion with mostly very dark hair. The eyes are sometimes brown, sometimes crystal blue. The winter type can wear both pure white and black, as well as rich, strong greens, blues and reds. To underline this guy, we created our distinctive Cassio and Cassiopeia set.


Well, which wooden bow tie suits you?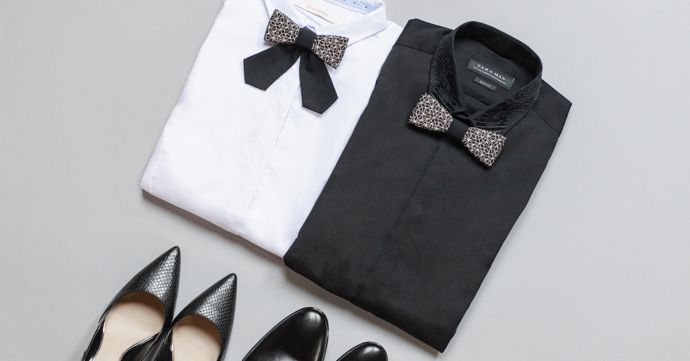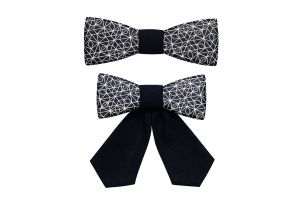 Product details
---
---