Bow tie, in the past and today
Did you know that the masculine accessory – the bow tie was originally created by a woman? Madame de Pompadour, the famous mistress to the king Louis XV and one of the influential women of that time, as she was known for her cultivation of the arts, as an example.



In many of the famous paintings of her, one can see her wearing an accessory around her neck that looks like a bow tie. Madame de Pompadour is officially the creator of what we know today as a bow tie. The bow choker was a real provocation of that time with Madame often wearing the accessory.
The tradition of wearing the bow ties goes back to the 17th century. French soldiers brought the look back home from the Thirty Years War to France. The upper class adopted the idea into the fashion and so the era of neckties was born.

Over the past decades, the bow tie was continuously refined and re-designed. The form and size used to be larger, then smaller again. Famous style makers like Manolo Blahik and Karl Lagerfeld defined the neckwear in a new way, making it less formal and boring. Famous personalities like Charlie Chaplin, Dean Martin and Frank Sinatra made the bow tie to their style symbol. And Bond… James Bond?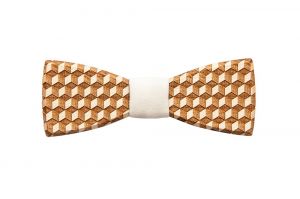 Add to cart
We wanted to combine fashion with quality and put a lot of thought into creating our wooden bow ties. They represent the personality of our brand, which is young, kooky and individual. Today, we are all in search for something different that sets us apart from the crowd and shows sense for style. BeWooden gives every person a feeling of being stylish but different and unique. Our passion is reflected in the classy and elegant or extravagant and colorful wooden bow ties.






They say a picture is worth a thousand words
– so, come in our online shop and enjoy the wooden party!



---
---