Make presents unique: wood engraving
For centuries, various tools have been used to make unique and individual pieces of furniture, accessories, or even glass to give them a special character. One of the most common methods for this process is engraving. It can personalize all sorts of things, and it also symbolizes the effort and therefore the love behind this time-consuming procedure.
Most people want wood engraved. One explanation for this is that it is a soft and natural material. For that reason, it is also a very popular gift. It also has a unique design that can be perfectly completed with an engraving.

The right technique
When engraving wood, there are several industrial, but also hand-crafted approaches:
Thermal engraving
Less used by companies than by individuals providing their service, the thermal engraving is done with heat. Here, especially a lot of flair is required. The process often takes several hours, depending on the complexity. Used for this purpose is a burning tool, such as an alembic. Beforehand, however, the desired pattern is transferred to the piece of wood which will be engraved. Mostly this is done with a pencil drawing. After that, the alembic is heated and the sketched pattern is traced.
Engraving with a laser
Engraving with a laser is the most common industrial method of wood engraving. Therefore, it is not, as in the printing of objects, a laser printing, but a laser marking. They are long-lasting, waterproof, indelible and therefore permanent. Most of the time CO2 lasers are used for this process. The machine heats up the area that must be engraved so that the wood changes their color at this area. However, this happens so fast that you can't see it with your bare eye, because the method of laser engraving is usually very fast. Within a few seconds, depending on the size, the piece of jewelry is completely individualized.
Also, we at BeWooden use lasers to personalize our products. In this video you can get a brief insight into our inventor's workshop where our creative pieces of jewelry are created:
Wood engraving: our products
Meanwhile, you can give many of our products an individual touch. Everything is possible, from the small pearl bracelet up to the big wallet. Whether your partner's initials, your favorite quote, or wisdoms. Each of these products can be adjust to your character or favorite person. Consequently, it is also ideal as an individual gift idea. But you can do yourself a favor as well. With your individual engraving you will be reminded to never give up each time you read it. Engravings can give you self-confidence and accompany you on all your ways.
To add your personal engraving, you just have to click on the product of your desire in our online shop and click afterwards under the picture on "Add engraving". Then you can let your creativity run free. We'll do the rest for you in the best quality as possible.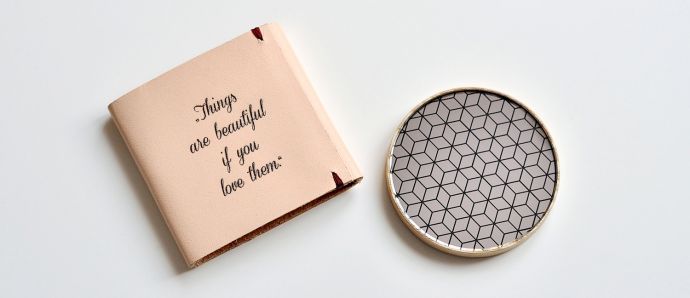 Our bow ties
Your individual motto close to your heart: With your individual engraving on a bow tie you carry your most important quote with you.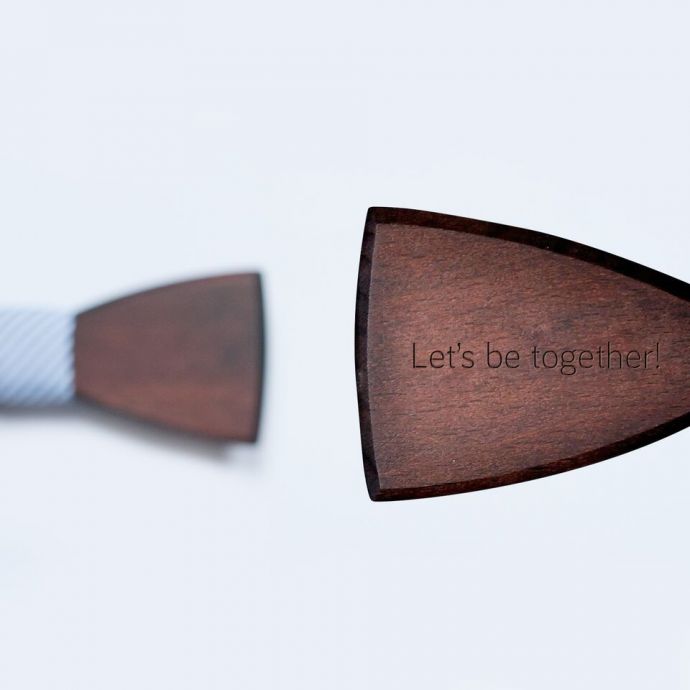 Unique pearl bracelet
With yours, those of your partner, or even your mutual initials on the bracelet, you or someone else will always be reminded of a very special person.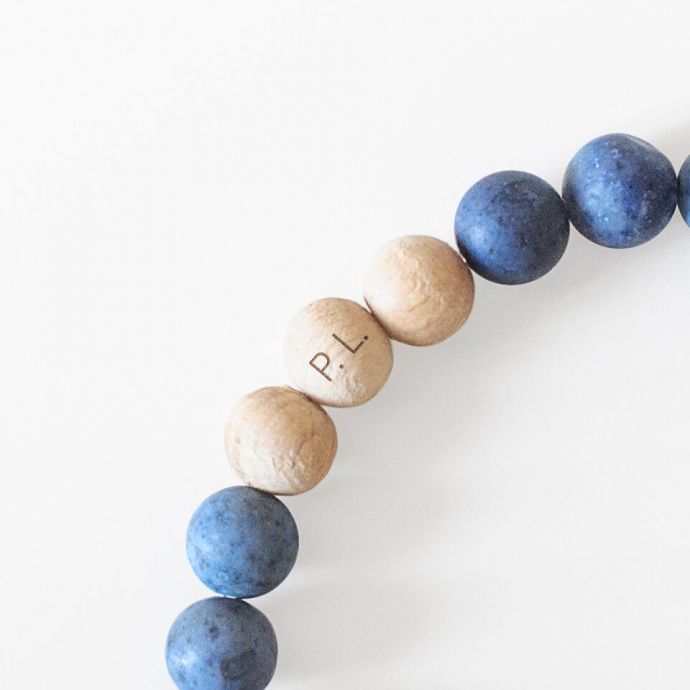 A special notebook
A notebook is something you should always have with you. Whether at home or on the move, you can write down your experiences and keep them forever. It becomes especially individual with an appropriate quote or initials, which can be engraved into the wood. The engraving will make your notebook different and special.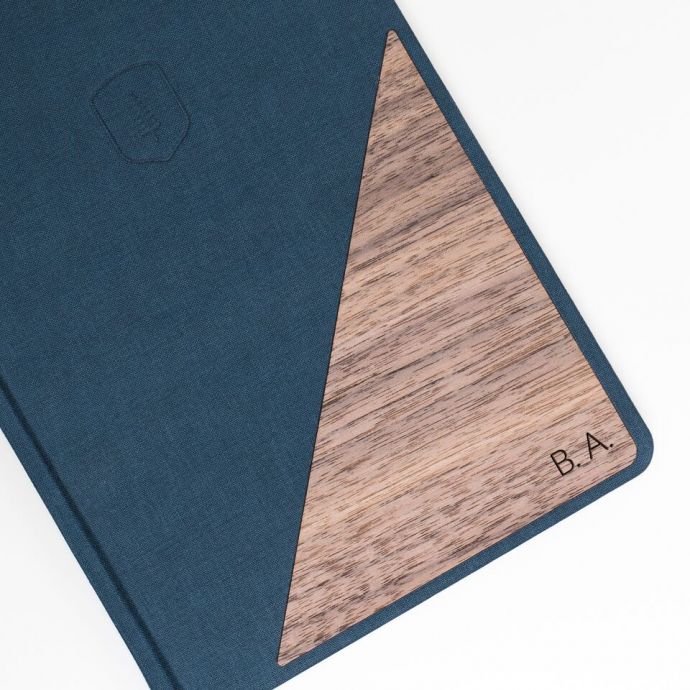 But these products are not everything. In our online shop you can find many more accessories that are waiting for the personal touch.
---
---