Partner jewelry made of wood - a special proof of love
Whether for a birthday, Valentine's Day or without special occasion: you can always make your partner happy. But instead of giving a present to only your better half, from time to time it is great to have a symbol that immediately tells everyone: We belong together. In this particular case, partner jewelry is the best way to reveal your unique relationship to the whole world.
In this article, we present you some ideas how you can show your partner that he or she is the most important person to you.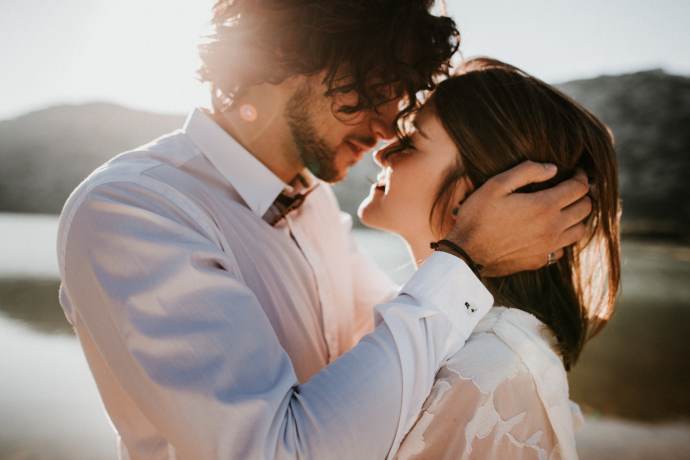 Partner Jewelry - Bracelets that connect
Our bracelets in modern and adult styles are perfect for all ages. There is a fitting bracelet for every taste, which also underlines the personality perfectly. All stones used in the bracelets have their own special effect. Onyx, for example, gives strength, confidence and protects you from bad influence, while Rose Quartz stands for love, purity, and healing. In addition to the set you will find the matching pearl bracelet no matter what kind of personality your partner has. The incorporated wooden elements, which can also be personalized with the initials of your name show the closeness to nature and symbolize the uniqueness of your relationship.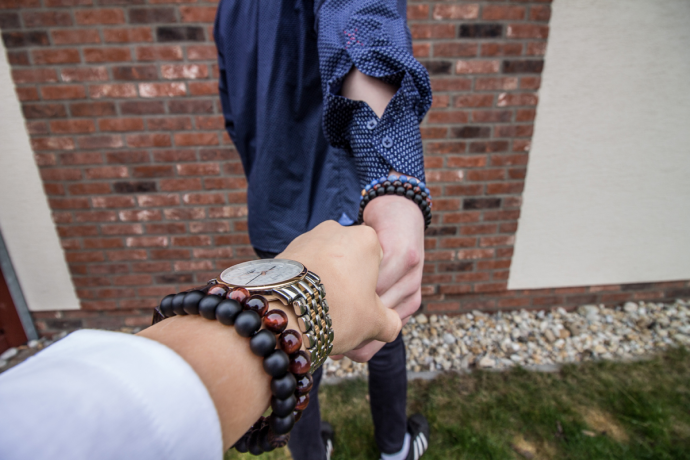 Bow ties for matching clothes
For several years, the bow ties have become popular again. They can be worn not only for formal occasions, but also for parties or relaxing evenings with friends. Our Cassio and Cassiopeia set of two bow ties - one for each of you - is the perfect partner jewelry to show on every event but also in your everyday life: We belong together. Here, too, it is possible to eternalize a unique, individual engraving on the back, for example, your anniversary, or a very special place just for the two of you.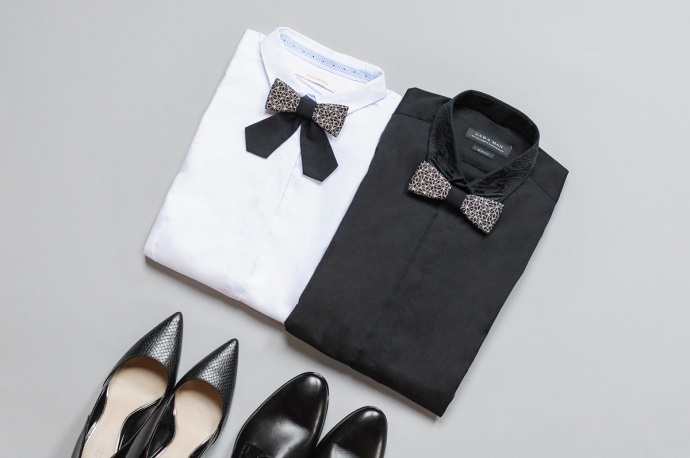 Animalistic brooches
Like humans also animal couples can be different. Each animal has its own personality, but nevertheless they come back together every time. Every human being is individual and has different character traits. Matching this, we assembled a collection consisting of 10 different animals. However, if you can not identify with any of these creatures, there are also brooches in beautiful flower designs. There is something suitable for every life partner, which makes it possible to see at first glance that you belong together.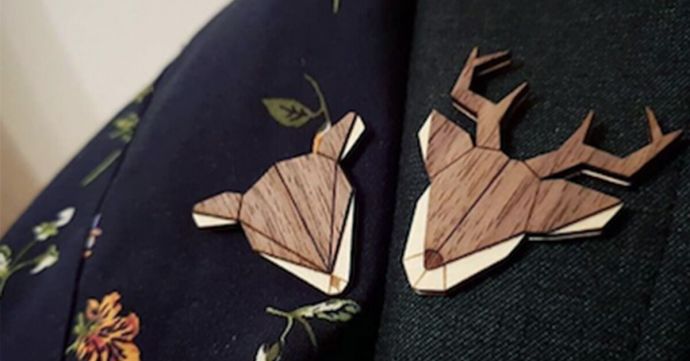 ---
---