Ctirad tells the story of the leather wallet
I always try to keep only the bare essentials in my wallet. Papers, old bills, unused vouchers - none of this is needed. I'm just happier when I have less. Less things, more quality. That's why I like to buy products that are timeless and last for years, not just one season.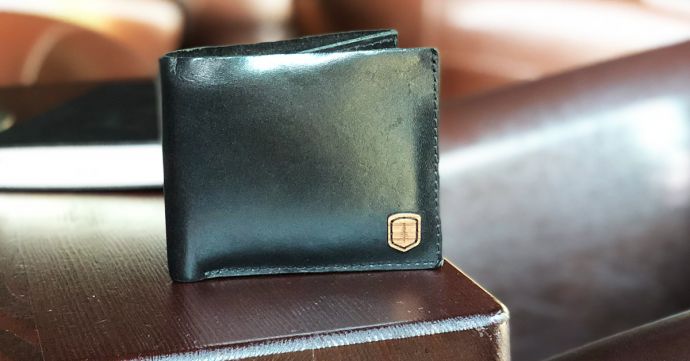 This is also important to the selection of details such as the wallet. In order to follow my philosophy and the values ​​that I respect, I value quality, minimalism and practicality. Therefore my idea is a wallet for the whole life. A wallet that is for daily use and not just for the moment. Travel, mountains ... all the adventurous experiences that leave their mark on forever, not only in my memory but also in my leather wallet. And that's what I like best about this accessory. The authenticity of the leather. Fine scars look like the folds that embody my memories.
A wallet that makes me happy every day
Although for us at BeWooden, customer satisfaction and pleasure are always the top priority for our products, it is crucial for me whether the products bring joy to me as well. On the one hand, it was hard for me to give up my wooden wallet and exchange it for a new leather prototype. On the other hand, I was pleased that we were able to test every detail together with other colleagues and gradually improve it.

Why did we choose to produce wallets with more leather than wood?
This question always followed when I pulled a new wallet out of my pocket. It was still at a time when we only had the first few pieces to test. The leather wallet is something completely different for a different group of customers. When you put a wooden wallet on the table, you open the conversation and you also represent part of yourself. The part that reveals your own style and taste. Wooden wallets have been made for five years and we can see that their magic still sparks.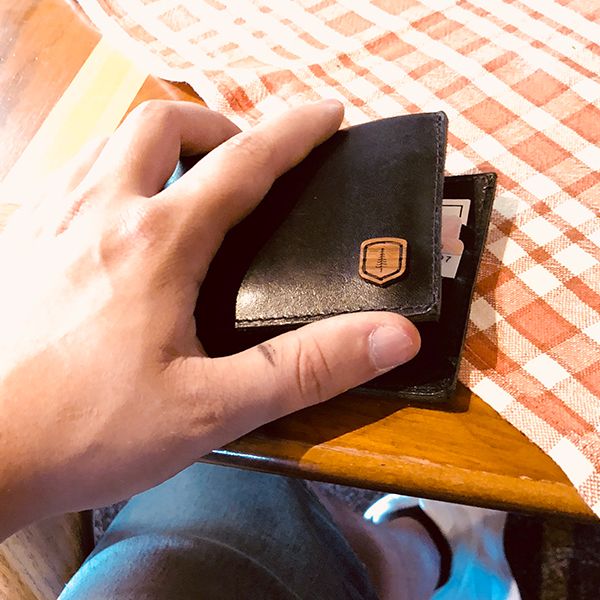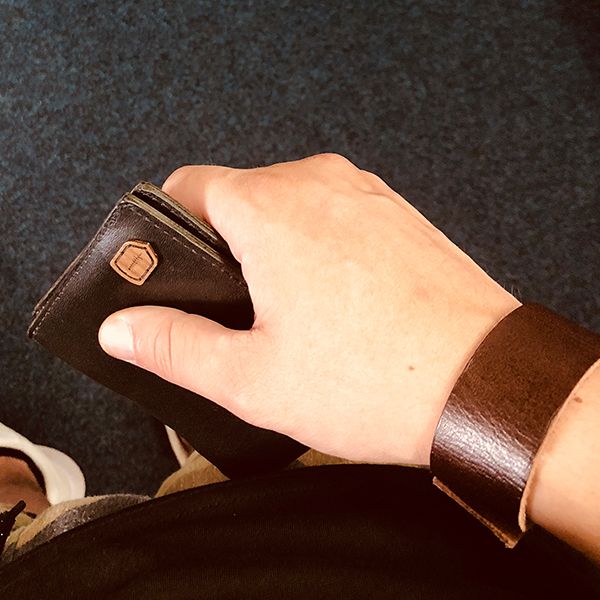 The leather wallet, in which the wood is only hand-sewn, is different. It is a wallet that meets different expectations but does not lack quality, functionality or appearance. It is also a product that has been produced for many decades in different variations, qualities and prices so that you can choose from a wide range.
We all knew what we had to accomplish and faced a difficult task:
Exceptional minimalism with functionality and lifetime warranty
– Design a leather wallet to distinguish yourself from others while preserving the beauty of minimalism and functionality.
– Produce this wallet in a way that we can pass it on with a lifetime warranty and the customer is always happy with it.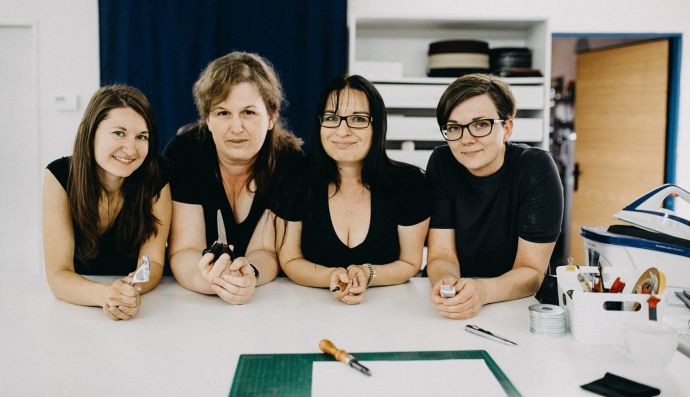 We are responsible for our work with our names. In our work it is also important for us to believe in ourselves, so we guarantee high quality and finish with our name on all our products.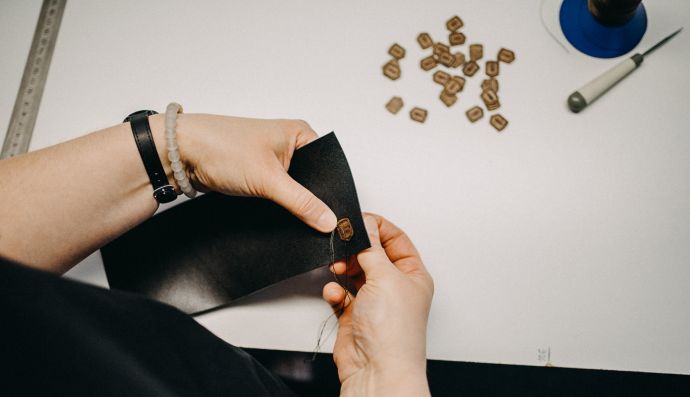 Behind this product are two years of development, testing and finding the best materials and manufacturing options.  First and foremost, we wanted to test it live and know how materials and usage behave. We have tried dozens of samples and prototypes. This is also one of the funny stories as I once had to explain during a regular traffic control why I had empty white cards in my wallet instead of documents ...
100% material - genuine leather, vegetable tanned so that the leather has higher strength, rigidity and quality, where the tannins of trees is used for manufacturing
100% design - a detail-loving combination of minimalism and functionality that is perfect for everyday use and meets the needs of the owner for the design to be usable
100% functionality - from the slim thin slim wallet on the outside, 6 compartments inside for enough space for up to 12 cards and two hidden compartments for more cards, coins or business cards. The main wallet icon is an inner reduced edge that makes getting into the banknote part easier and gives you more room for everything you need.
100% quality - we trust our precise craftsmanship, which we confirm with a lifetime warranty
100% locally - all the materials used to manufacture the wallet come from the immediate vicinity of our workshop
1% of the story - even though it takes a long way from the materials to the experienced hands of our artisans to becoming a unique leather wallet, this is just the beginning of the story you can continue writing ...
---
---