Guide for Christmas gifts - Part 2
Part Two - Elegant gifts for demanding people
Are you looking for the perfect Christmas gifts and you are not sure if you are on the right track?
We have prepared a multi-part gift guide for you to help you make the right choice.

In today's article we focus on the perfect gifts for extraordinary (and demanding) people. Do your best and let them know how much they mean to you!
When did selecting Christmas gifts become a race against time? Let's go back this year to a time when giving presents meant showing a person how much they mean to us. For example, by selecting a truly unique gift, created slowly and carefully by the hands of a craftsman in a workshop. In this workshop it smells of wood and the air is literally filled with creative energy. It is a place where gifts are created in a way that they are original and of which there is no exact copy anywhere in the world.
Will you surprise a person with your refined taste? We have selected several candidates for you and placed them under the tree. Each one of them comes from a workshop where we put all our care, love for nature and love for detail into the production process. 


Stylish wallets made of real leather with wooden applications
Are you tired of seeing the worn, old piece of leather that your partner or your father shyly pulls out of his back pocket every time you go to a better restaurant? 
Make him happy with a nice leather wallet with a lifetime warranty.
Real leather gets softer over time, but its durability and elegant look will last for many years. Thanks to the great quality, our wallets are certainly not a gift for a season! We make our wallets to order, so you can be sure that you are donating the original (while supporting an honest craft):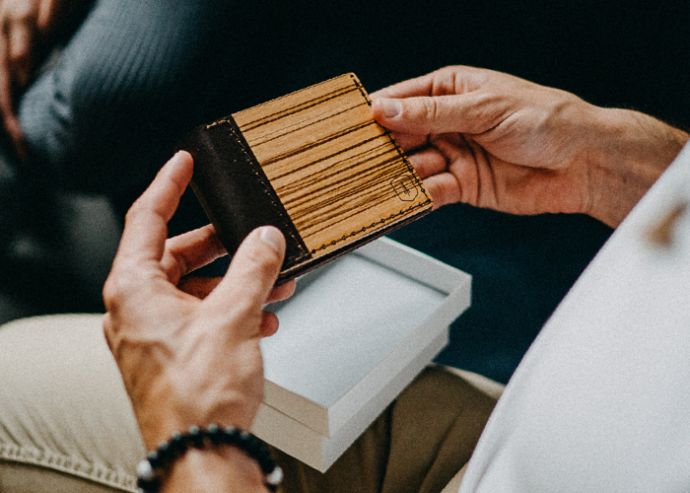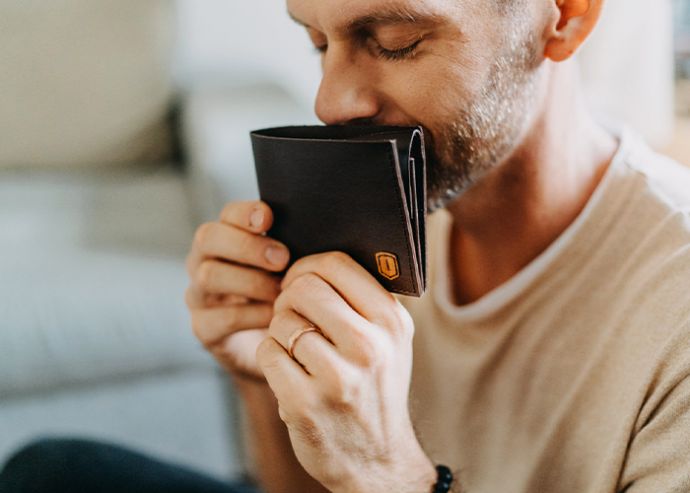 By the way, we also have handmade wallets with wooden applications for ladies:

Suspenders (not only) for a gentleman from times gone by
What can you give to a man who claims that he needs nothing? Try to stand out from the crowd and give him an accessory that should not be missing in any gentleman's wardrobe. It's time to get rid of long overcome stereotypes and boldly admit that suspenders are not only for weddings and hipsters. You can upgrade a boring look or a generic shirt to a sophisticated outfit that no one will overlook.
It's time to get compliments!
Everything about this gift is genuine and unmistakable: from genuine leather to exotic wood that decorates the suspenders and gives them an exclusive touch. For example, go for a fresh cognac color or an earthy chocolate tone.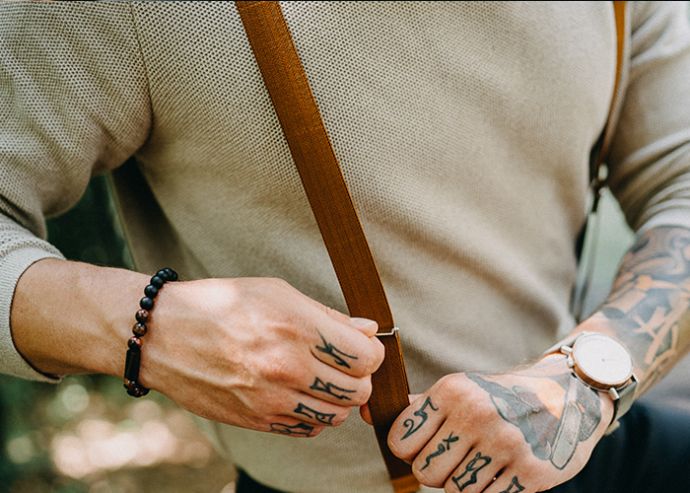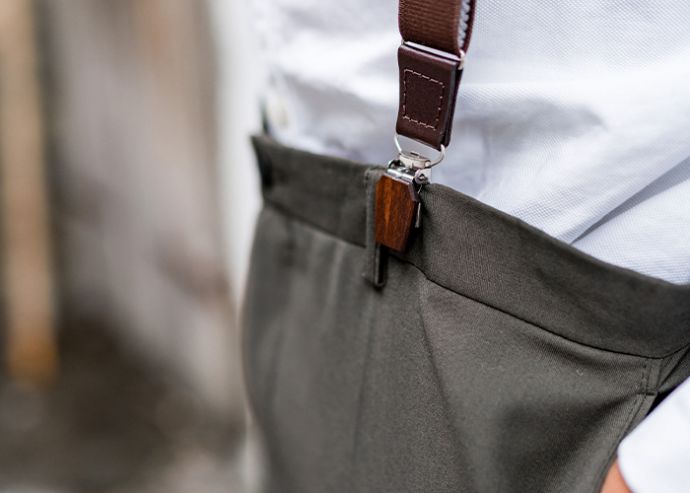 Handmade watches with wooden dial
They are beautiful and will accompany the wearer for a lifetime. They are protected by a scratch-resistant sapphire crystal and a Japanese quartz movement is ticking inside. The dial is decorated with handmade wood, a subtle reference to the nature in the heart of Europe, from which we are inspired.
It was very important to us to create a reliable companion. Years gone by during the design process and the extensive testing. All of these efforts result in the perfection of the final appearance. Each piece is as original as the wearer himself. Which design will make the recipient the happiest?
DISCOVER OUR WOODEN WATCHES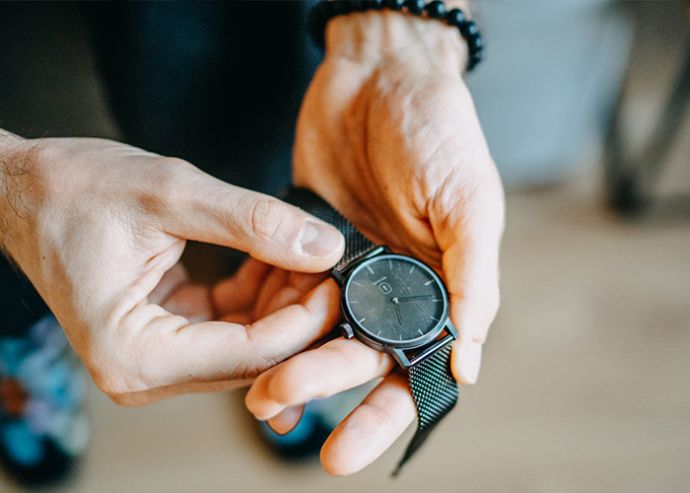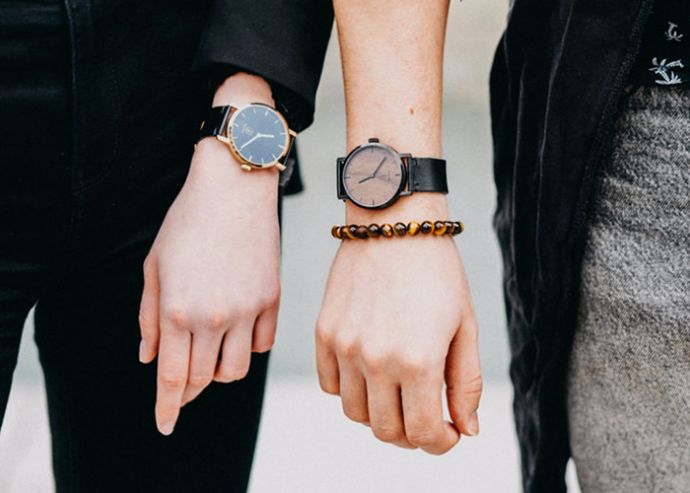 Do you choose a gift for them (or do you want to leave the decision to Santa Claus)? Take a look at our ladies' models: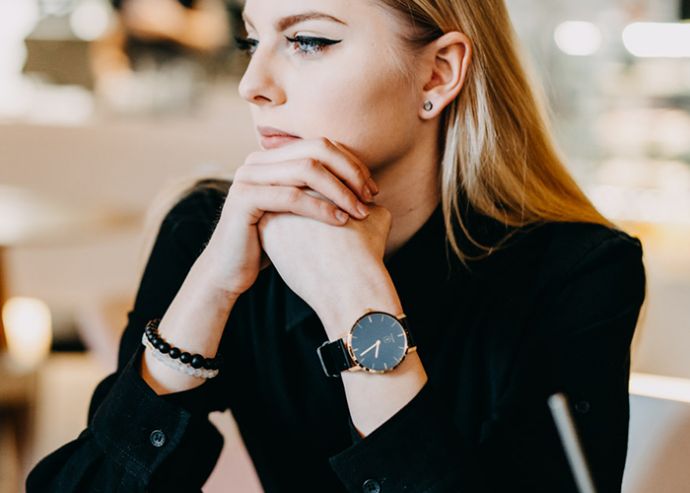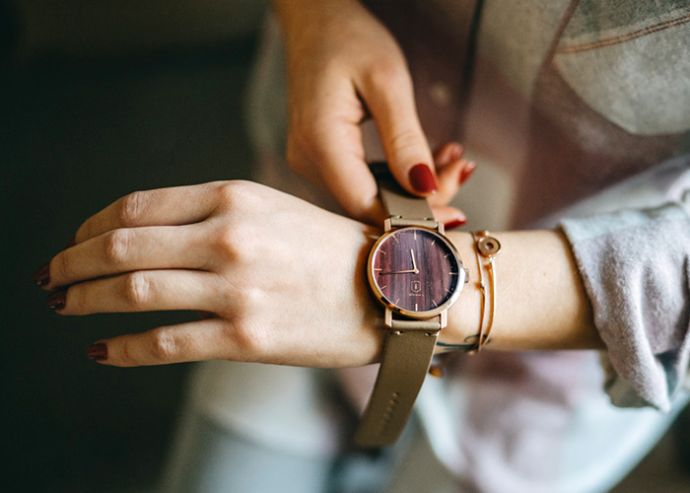 Minimalist wooden jewelry from the Heart of Europe
A beautiful woman does not need any flashy jewelry. She needs unique jewelry. Underline her charm with necklaces and earrings from BeWooden, made of exotic wood and stainless steel. Can you imagine the joy that a beautiful set of handmade designer jewelry would bring to the face of a loved one?
The beauty of the jewelry lies in the simple geometry that we have been looking for in nature. Hexagon or triangle, we consider these shaped as perfect and timeless. We believe that a woman who normally does not wear jewelry will be in love with our pieces: They can become a symbol for extraordinary events.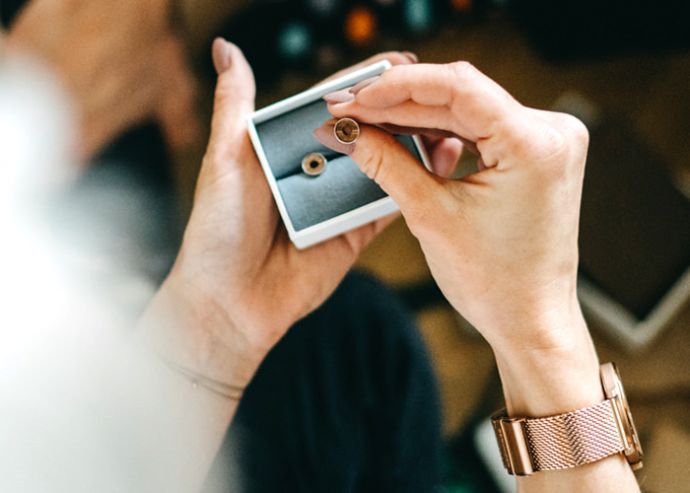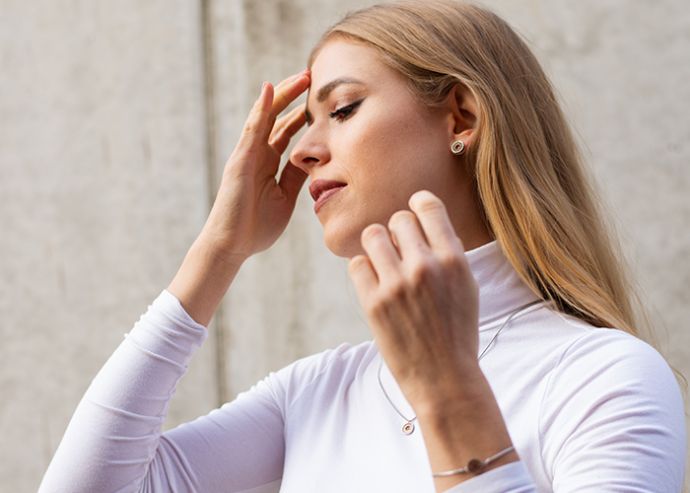 Exclusive business bags made of genuine leather
How can you give a man for whom work is the first priority a suitable gift? We have an extraordinary tip for you! A business bag with wooden detail is our greatest masterpiece so far. We produce each bag exclusively by hand and because of our quality we are sure that we can dare to give a lifetime guarantee.
Take a look at how the bag was created:



We know that our customers love our distinctive design, but also the practicality of our products. The bag therefore offers a lot of storage space and can carry everything a busy manager needs during a day. If you're looking for a gift that will please even the greatest perfectionist, you've come to the right place.
DISCOVER OUR BAGS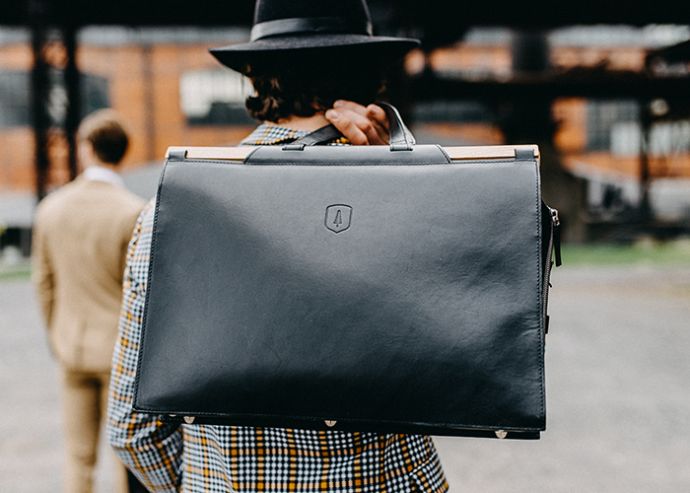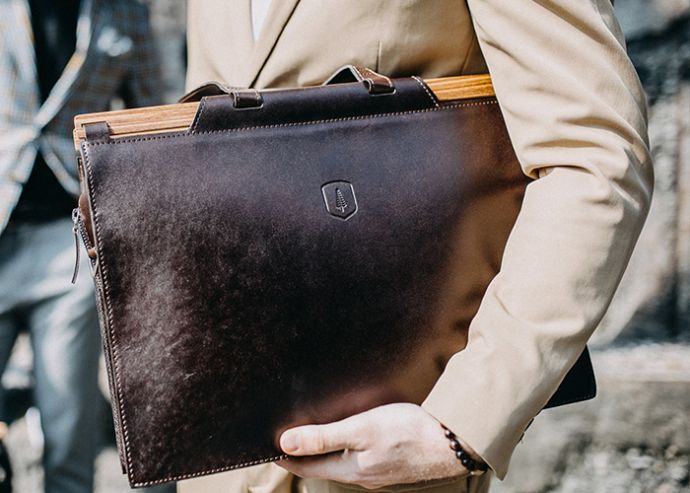 The perfect gift with a personal touch?
We can't imagine a person who wouldn't be happy if someone really care about him or her and chose a personal gift. That's why we offer you the possibility to decorate our accessories with a monogram or create a unique design with the configurator for our wooden bow-ties.
Both options (as well as many other gift tips) can be found in our BeWooden Guru: A guide for the discerning.
---
---