Vintage Wedding – More than just a motto
Already for a few years the term "vintage-wedding" has become one of the most popular wedding trends. But why and what does Vintage mean? Will a wedding in vintage-style also stay popular in future? And why is this motto more popular than ever? In the following article you will find it out.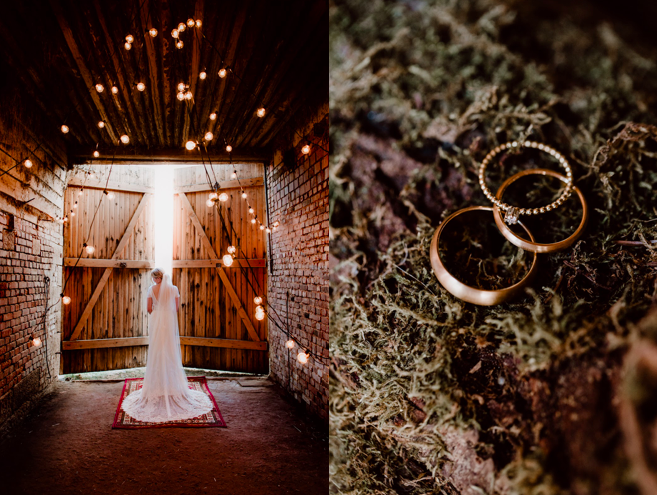 Vintage and Vintage Wedding
The term vintage means "old-fashioned" or "classic". Today the term belongs to a widespread style, which is represented in many areas. From furniture to clothing to accessories, everything can be vintage. The important thing is that the vintage items are from eras of past decades or at least reminiscent of the style of the time. The focus is mainly on the years between 1920 and 1960.
At the vintage wedding, the vintage style is mainly used to combine old and new elements to give a modern wedding an extraordinary and personal touch. The best part: The bridal couple has a lot of freedom. The vintage style leaves room for creativity and endless possibilities of interpretation. It also allows a combination of new and old garments, accessories, decorative elements and patterns.
The Golden Twenties as a source of inspiration
Most bridal vintage couples are inspired by the golden 20s and 30s. This means: Elegant gentlemen, self-confident women, noble materials and accessories made of lace, linen and mottled fabrics. While the bride takes a vintage-style veil or brooch, the groom prefers a bow tie, suspenders, cufflinks and a handkerchief. All that naturally combined with modern fashion elements. Also, decoration is often used. Elegant silver cutlery, lace crocheted tablecloths, "shabby-chic" furniture and decorative accessories with a glamorous flair, such as candle holders and pearls.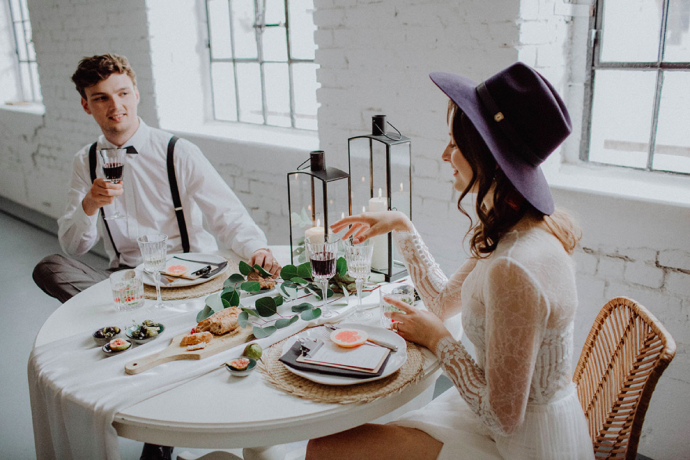 But it's not only the era that influences a vintage-look wedding, but the way it is celebrated is also a crucial factor. One distinguishes above all between a romantic, glamorous or nature-related vintage wedding in boho style.
The romantic vintage-wedding
Romantic vintage weddings are often very playful. Thus, it is a topic for all who have a love for detail. In addition to old elements, new and often homemade accessories are increasingly used in the decoration. Particularly popular are, for example, lace-encased preserving jars that serve as vases or candlesticks. In addition to the classic white, predominantly natural shades, such as beige and brown dominate. Bright flowers in rosé and blue tones set romantic colorful accents. A cozy barn can serve as a location and pick up the theme of vintage perfectly.


The glamourous vintage-wedding
Inspiration for many: The Great Gatsby. The style of the golden twenties creates an elegant, unique and glamorous atmosphere. At a vintage wedding in glamorous style everything can be a little more pompous. Elegant gentlemen in suit and bow tie, a Rolls Royce, who picks up the bridal couple after the ceremony and a radiant bride in lace. These are just a few of the attributes that make a glamorous vintage wedding. Also, in the decoration, old and new components are combined in the vintage style. So, the tables are wrapped in white tablecloths and covered with silver or gold crockery, everything is rounded off by matching candle holders and beads, which serve as decorative elements.


The nature-loving vintage wedding
The combination of old and new not only saves money, but also has a lasting effect. This is becoming increasingly important to many newlyweds, and their attachment to nature also plays an increasing role in total. Some are inspired by a vintage wedding that incorporates elements of a boho wedding. It is celebrated outdoors in the open air. Naturalness and freedom are in focus here. Therefore, colors from nature, like brown and green, are dominant. Green meadow flowers cover the tables, which the bride also wears as a flower wreath in her hair. In combination with wood accessories and feathers. If you want to get to know more about the boho-wedding take a look here.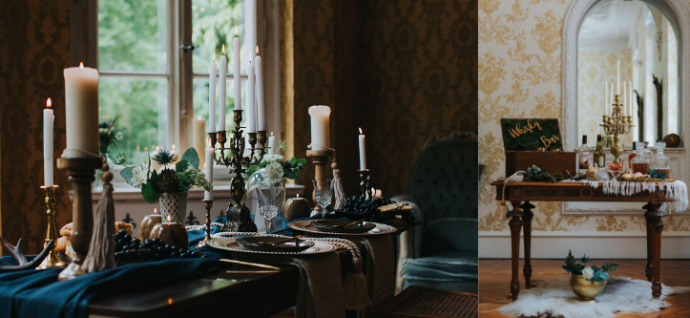 But as mentioned at the beginning, a vintage wedding is not only fancy to look at, but also offers a lot of space for interpretation for the couple. And just because the topic of vintage bridal couples allows so much creativity and so many possibilities, the trend will remain in the future, if not forever. Especially nowadays it is important for newlyweds to give their wedding an individual and very personal touch. And that's exactly what the diversity of a vintage wedding offers, making the wedding motto more relevant than ever.
---
---