An elegant and vintage gentleman - Loux the Vintage Guru
What would you do if you had a degree in Accounting? Some would make their living out of it, and others would start something completely different. Ever thought of a design career? Meet the person who indeed became a stylist, blogger and one of the most respected Dandys of Southern Africa.
His Twitter:
twitter.com/louxgebhardt
His Instagram:
www.instagram.com/louxthevintageguru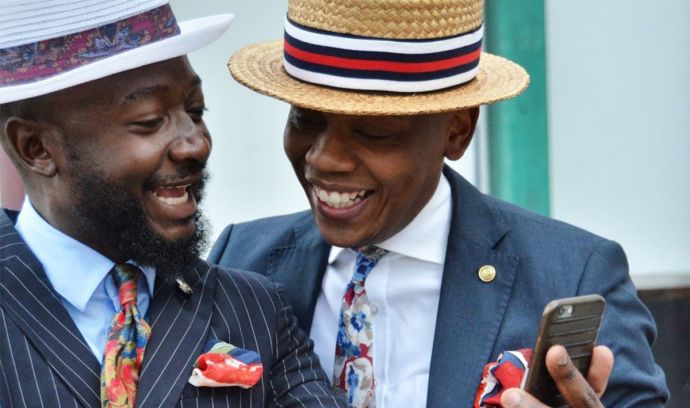 Photo credits to: Lukas Amakali

Lourens Loux Gebhardt, better known as Loux the Vintage Guru from Windhoek – Namibia, is one of the most internationally known Dandys. Until a few years ago he was a 'normal' man, although he already had a love for fashion and a passion for shoes and brands, he wasn't a Dandy. This has definitely changed. Not only does he dress up every day in vintage clothing - no matter what occasion, he also is a stylist and an internationally known Tumblr blogger with gaining followers every day.

Loux is best known for his unconventional and vintage photoshoots which he shares with his fans. As he only wears vintage clothing, he is considered one of the most true Dandys of southern Africa and has currently been featured on a Dandy Magazine cover page, based in France. Because of this, he recently has been featured and documented as one of the Classic Elegant Gentlemen around the world in the book "WE ARE DANDY", based from New York, by the photographer Rose Callahan and writer Nathaniel 'Natty' Adams.

He attends international fashion fairs such as Pitti Uomo 91 & 92 and has been featured in Elle, The Guardian, CNN, The Independent, Village Voice and the Daily Mail. Do we need to say more of his international presence and influence?
Tell us a little about your childhood.
Loux: I grew up wearing suits from the age of seven years old. My parents dressed my brothers and me in suits because we went to church three days in a week. I especially remember when I was the only child wearing suits in the middle of the other kids. :-)

What are you working on at the moment?
Loux: At the moment I am not working on anything contrary, apart from styling clients almost daily and consulting them on gentleman's apparels.

Describe your home in Namibia.
Loux: I live in a beautiful suburb called Katutura, in the capital city of Namibia, Windhoek.
"Well-dressed educated men inspire me"
Are there any exhibitions, events or spaces you enjoyed this year?
Loux: YES, I enjoyed Pitti Uomo 91 and 92 – a menswear event that takes place every January and June. I really like this event as it is held in one of my favourite places in the world and very different from my hometown - Florence, Italy! Besides Florence I of course also love Johannesburg as it is the hometown of Dandyism.
What are your primary sources of inspiration?
Loux: Well-dressed educated men inspire me, I always seek for new ideas in means of dressing.
Is there any favourite market, shop or boutique, where you always find some special clothes/accessories for yourself? Tell us the name.
Loux: There is this vintage thrift market where they sell their clothes in an open area. It has no name but they sell it in downtown Johannesburg.
You took a part in "We are Dandy: The Elegant Gentleman Around the World" last year. What did it bring to you?
Loux: It brought me new friends, it drew me more towards my menswear interest and it opened many doors for me as I now collaborate with some fashion houses.
What does a bow tie mean to you in comparison to a 'normal' tie?
Loux: A bow tie means "elegance" to me. It just gives you a more special look than when wearing a tie.
"My goal is to be regarded the best stylist in Southern Africa"
What do you think about trends applied to Men fashion nowadays?
Loux: It is boosting very well, everyone has their own unique style. I prefer and recommend the suit game lifestyle. With this I mean to wear mostly a suit and experiment with all the different kind of suit and accessories combinations.


If you could choose only one detail in a gentleman's look, which truly defines his style, what would it be?
Loux: Haha I can't come up with only one detail! In short I would say a tie knot, a 5cm turn up and a fedora hat. - Being a Dandy means dressing up everyday - wearing a suit, tie, well-polished shiny shoes and some cigars. This is how I would define a proper dandy.


What is special about your personality?
Loux: I consider myself humble, which I find very important to be. Also I am able to trait personality: I can easily switch my emotions to fit a situation.
Do you dream big, what is your goal?
Loux: Most certainly, one should dream big and high to be able to climb the ladder of success. My goal is to be regarded the best stylist in southern Africa.
What do you like the most about BeWooden products and how do they define style of a real men?
Loux: Your products show class and are suitable for formal, street style and even smart casual (sophistication punk ) this is why every real man should have a bow tie. Moreover they are very unique and limited which is special in a time of a lot of mass produced fashion.
What is your way to bring joy to the people?
Loux:Smiling and being humble and generous.

Share a secret
Loux: I don't have any secrets :-)

The best advice you have ever received
Loux; Always look smart, focus and remember education is key!

Finish the phrase: "BeWooden…Be "something"

Loux: BeWooden remains authentic, Be Original, Be part of the family and get yourself one.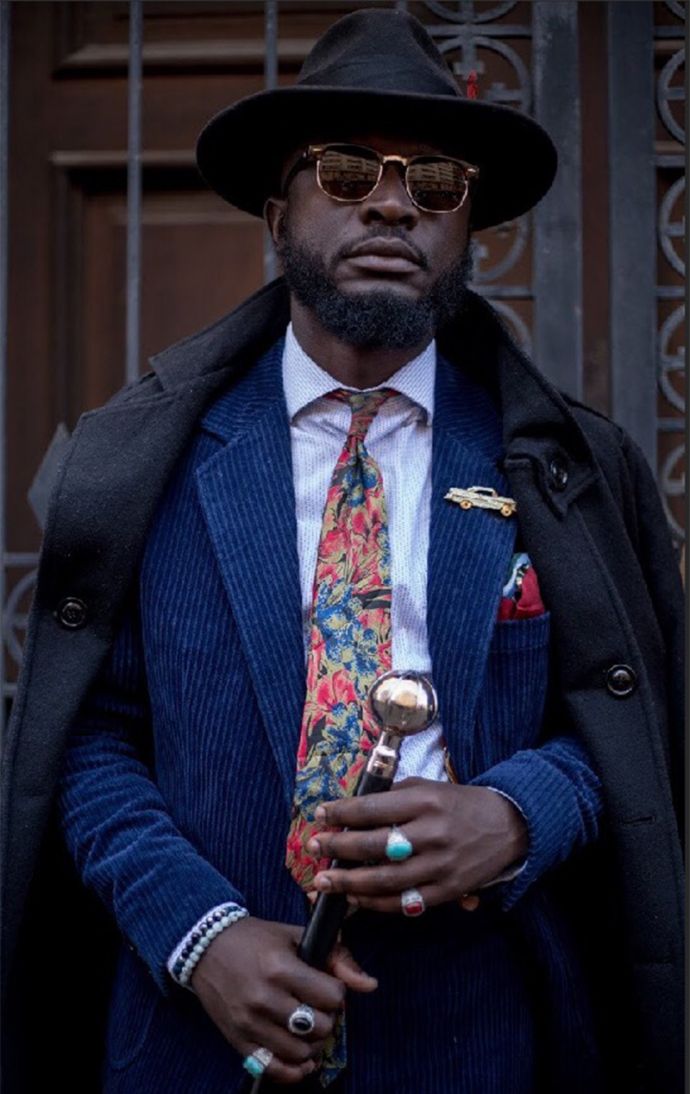 Photo credits to:
Tony Maake

We would like to thank Loux for the great interview,
wish him all the best in the future and to continue inspire us.




Author: Carmen Veltman
---
---