Bringing joy in many different ways - Tony Maake
It is hard to be ambitious – sometimes there are simply not enough hours in a day to accomplish all the goals you have in mind. However, we know that nothing is impossible. We would like to introduce to you a smart, intelligent, stylish and kind guy, who manages to do almost everything while staying himself.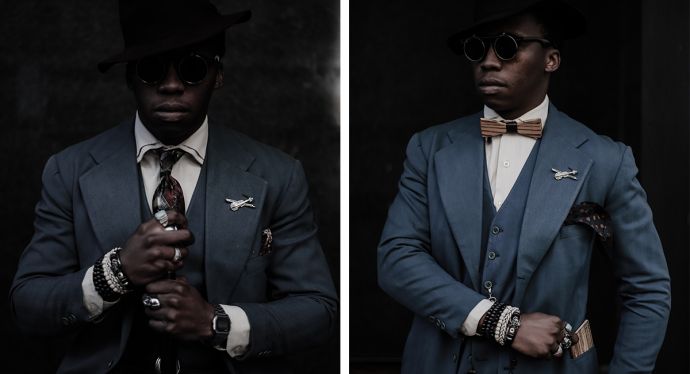 Tony Maake, but well known as Tony Mac, is a founder of photography brand Tonys Houz by being a passionate photographer. He was born and raised in Joburg city in Katlehong, South Africa, a time from which he still gets most of his inspiration from. He currently studies Molecular Biology at University of Stellenbosch and works at a wine institute biotechnology as wine microbiologist. As an ambitious person, he still finds time to be an assistance lecturer in Photography at Stellenbosch center for photographic services.

In 2013, he has been awarded as the best photographer of the year by creative photographic society in Stellenbosch for a photo challenge. In 2015, he was one of the finalists of the photo contest Swedish Innovations South African Interpretations and received certificates from Transparency International. He even hosted exhibitions in Germany, USA, Johannesburg and Stellenbosch.

Among these activities, Tony is the founder of Tonys Houz Children's foundation. While photographing for the project 'Behind the smile of an African smile' he became motivated to initiate a children's foundation for community services. Now this foundation creates programs to help communities and schools in Townships by empowering them with necessary academic and living tools.

And last but not least: he is a fashion stylist, a menswear influencer to grow the AfroDandy movement. He does this by being a Dandy and sharing his passion for dressing stylish every day, everywhere. Because of this, he recently has been featured and documented as one of the Classic Elegant Gentlemen around the world in the book "WE ARE DANDY", based from New York, by the photographer Rose Callahan and writer Nathaniel 'Natty' Adams.
What's the most memorable moment from your childhood?
Tony: Fighting to be the best in everything I did at primary and high school.


Where do you live now? What is the best about your city?
Tony: I am originally from Johannesburg city in Katlehong, but currently studying and living in Stellenbosch. The best thing about my city is that it is one of the most vibrant, diverse and creative cities in Africa. One might say it is an African Hub.

You have a wide range of activities: a photographer, scientist, storyteller… Whom do you consider yourself first of all and?
Tony: I challenge myself to fund and learn new things every day which is why I consider myself as a Pioneer or the inspirational entrepreneur.

"Dressing up is part of who we are"
Are there any exhibitions, events or spaces you enjoyed this year?
Tony: Pitti Uomo 91 & 92, Elegant wine and Chocolate tasting I hosted in April and Ballantines & Afrocentric Gentleman hosted by Menzi Mcunu.
Can you tell us some of your favorite places in the world?
Tony: Katlehong, Johannesburg, Italy and Hong Kong.
What sparked your interest in fashion?
Tony: Our elders wearing vintage clothes, Loux the vintage Guru being my mentor and inspiration mainly in fashion and as an African Fashion is one of our lifestyle we strive to express ourselves.
How would you define your style?
Tony: AfroDandy & Sprezzatura.
Sprezzatura, what kind of style is this?
Tony: We did not hear about this style until this interview! Here a short description for you as even we had to look up: Sprezzatura is an Italian word which defines a certain nonchalance, to make doing or saying something seem without any effort and almost without any thought about it.
What are your primary sources of inspiration?
Tony: Children, Photography, Travelling and Science.
You took a part in "We are Dandy: The Elegant Gentleman Around the World" last year. What did it bring to you?
Tony: It has changed my community in Katlehong, created more inspiration from the people that look up to me and follow my footsteps, more importantly it has created an eternal legacy.
What is it like – to be a Dandy?
Tony: Our parents or elders were dandies during apartheid, therefore I feel honored to be one generation to continue the legacy of who we are and what we strive to be. To be a dandy is another fortunate platform to change how we want to be seen and to express ourselves, because dressing up is part of who we are as black people. We were born with it and it is in our blood.
"I fight to be unique"
Tell us about AfroDandyism – is it a new fashion style? What is special about AfroDandyism.
Tony: AfroDandyism it's not a new fashion style in our country, it existed long ago during apartheid era. Perhaps the style was named Afrodandyism as time went by. The special thing about AfroDandyism, is that you become unique and proud as an African. It is another way that helps to deliver our own personal styles which was integrated by our elders to be a special queer persona without having any sexual preference.
What is special about your personality?
Tony: I am someone with a powerful positive mental attitude that does not give up, I fight to be unique.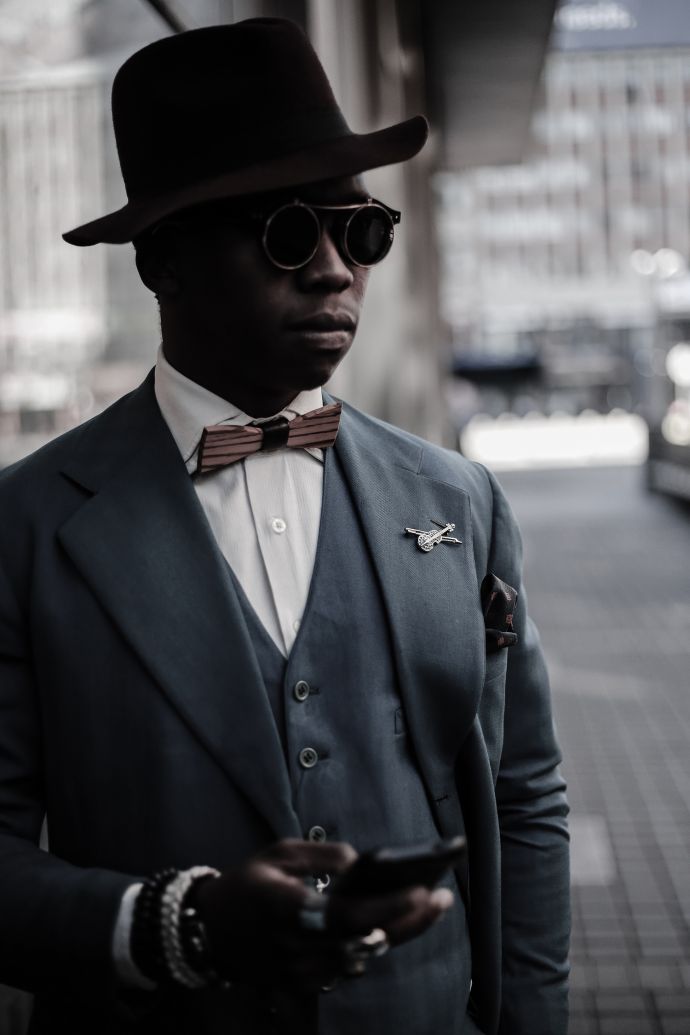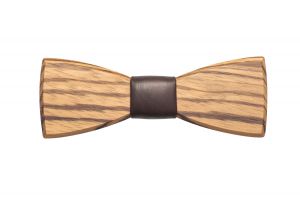 Add to cart
What do you like the most about BeWooden products and how do they define style of a real men?
Tony: They are minimal and creatively handcrafted, they are classic and unique. Moreover, they are suitable for both daily wear and special classical occasions.
What is your way to bring joy to the people?
Tony: Through networking, sharing more about my style, my living, my country and my culture. Sometimes by appreciating their beauty as human beings through photography.

Share a secret.
Tony: There is no one like me ☺

The best advice you have ever received
Tony: Do not ever wait for someone to tell you that you are the greatest. It all begins with you! Never curse or hate your enemies, pray for them to live longer so they can see you grow and become successful.

Your final word?
BeWooden - Be "the greatest"
We would like to thank Tony for the great interview,
wish him all the best in the future and to continue inspire us.

Author: Carmen Veltman
Photo credits to: Thabiso Tsotetsi
---
---