How to perfectly match to your partner
While the ladies choose a new outfit for every evening, men can wear their sexy suit for several seasons. Nevertheless, there are many details that you can vary. Whether it is the colour of the shirt or choosing the right accessories – it is always important to keep an eye on the partner's outfit when choosing. Show your partner how important she is to you and orient yourself on the colour of her dress. Here are some tips on how to do this best.
A tie in the style of her dress
If you want to coordinate with your partner, the matching colour of the tie is a bit more elegant than a shirt in the appropriate colour - finding the exact matching colour is difficult and especially for those who are not the courageous, a coloured shirt can become a real obstacle. Instead, pick a nice white or black shirt and spice it up with a tie that matches the colour of your partner's outfit - showing that the details are important to you.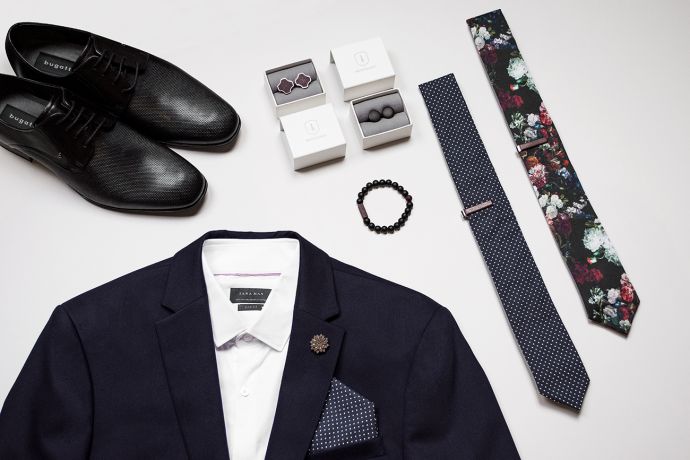 A wooden bow tie according to your taste
How about a bow tie, instead of a tie? When you choose a bow tie in a colour that suits her dress, you not only pay attention to it, but you also show how important it is for you to act as a team. An accessory that today is worn by only a few men and guarantees the interested looks of others. The bow tie will not only emphasize your partner's dress, but also your individuality and uniqueness. If you are having difficulty finding the right colour, try our configurator - with just a few clicks, you can use it to design a wooden bow tie according to your taste. A unique piece made of materials that you have chosen yourself.

A playful pocket square
Another elegant way to show how important details are to you is by wearing a pocket square. A seemingly small detail that emphasizes your own style – you have a lot of space for your imagination. If you have chosen a plain tie or non-patterned bow tie, then you can be more creative with the pocket square - the only thing you should look for is that the colour of the pocket square matches that of your bow tie or tie. Be brave and choose a playful pattern - you have no limits. However, if your tie or bow tie is patterned, it is best to choose a plain, unpadded pocket square.
The choice of accessories is crucial
Do not forget that the woman should always be the one in the spotlight – she is the picture and you are the frame. A true gentleman always makes his partner shine even more than he does. Remember that choosing the right accessories will make her appearance unique. If you follow at least one of our tips, no one will doubt who will become Queen and King this evening.
---
---