What should you consider when buying a suit?
Which man doesn't know this moment: A new suit has to be bought, but you don't know, which one is suitable for your occasion? There are suits for a variety of occasions that fit to special events, such as the wedding or the prom, but are inappropriate for another. So which suit is suitable for which event? We will clarify that in this article.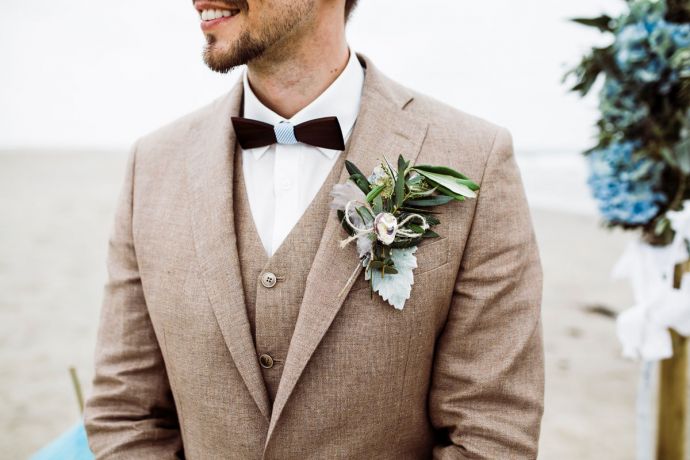 The Colours
Black: Black looks very chic to the viewer but can quickly look, depending on the fabric, overdressed. The most common occasions for a black suit are funerals or important events such as dinners or on higher floors of a company. Important to note here is that the suit should not be higher in quality or better than the one of your boss. But if it still should be a black one, a coloured tie or bow tie can loosen the strong look.
Dark Gray or Dark Blue: These are standard types that are suitable for almost any occasion. They are particularly suitable for pale skinned people, but they are also good for people with a darker complexion.
Brown: Brown looks very vintage, but can also be worn on every skin type. Especially this applies: the darker the suit, the brighter the shirt. In a vest, the colour choice should be something in between, so that a good transition of the colours can be seen.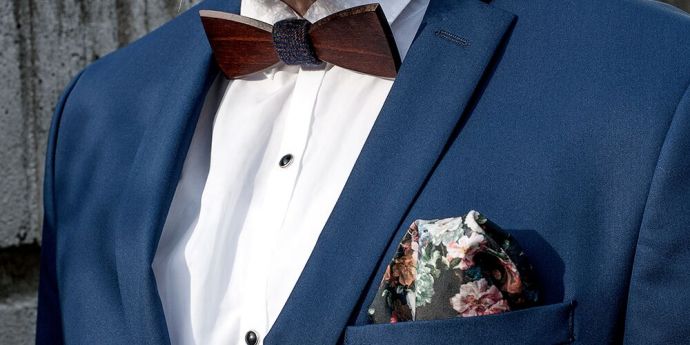 The Clothes
The shirt: A pure white shirt should be avoided on pale types. For people with a slightly darker skin, every suit colour fits. Especially lighter suits are perfect.
Bow tie or tie: Depending on what you prefer, both accessories will fit your suit. At the beginning, you should rather wear simple ties or bow ties. However, you don't have to relinquish on patterns completely. Simple patterns are also sufficient.
The shoes: Black or brown shoes are a must for the suit. It is best to have both colours for different suits in stock. Nice oxfords or sailing shoes are good for it.
The belt: Here again, the best colours are black or brown. A reversible or leather belt is the perfect match for the suit.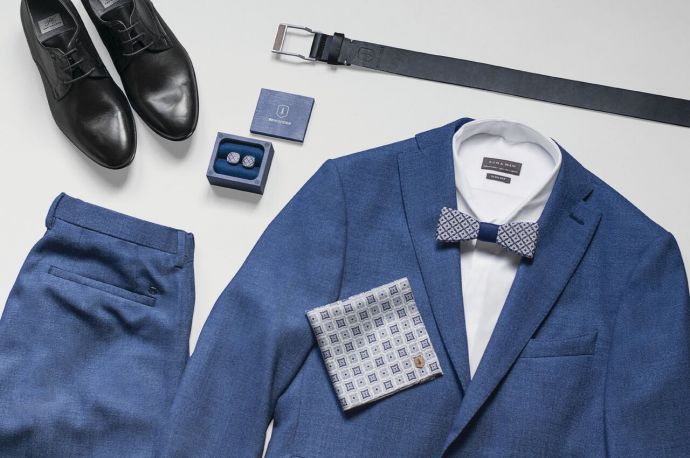 The Cut
No matter how expensive a suit is: if it is too big or doesn't fit the shape, it quickly looks cheap. But there are rules that make the suit look good:
- the top button of the jacket is closed, it should not stretch,
- the pants should not go further than briefly over the shoes
- the sleeves should reach down to just above the wrist with hanging arms,
- the pants should end above the hips and no belly should protrude beyond that.
The Accessories
For men applies: less is more. However, there are things to keep in mind and there are different combinations.
- a matching suit with the vest or only a suit in black,
- chic shoes in brown or black. Mostly black is used,
- a belt in the colour of the shoes,
- a tie with a simple knot, double or half Windsor or a bow tie,
- a wristwatch in stainless steel, silver or leather look,
- a pocket square matching the tie with a simple or complex folding,
- simple cufflinks or in the style of the wristwatch,
- other jewelry such as a ring, a bracelet or a tie holder.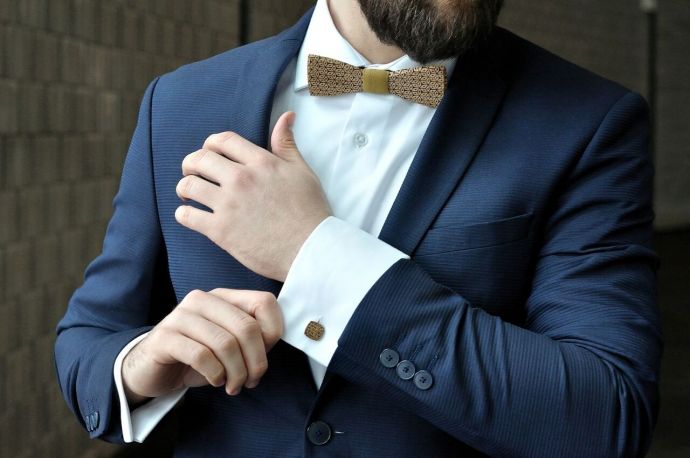 The No-Go's
No-Go's are in principle very ostentatious accessories, or in general jewelry, which are inappropriate. These include, for example, earrings, necklaces, eye-catching rings or bangles. Also sneakers or short clothes should not be worn.
---
---