How to measure the size of your belt?
We understand that the belt is one of the supplements, which is not only aesthetic, but also a practical accessory. Belt simply must fit perfectly, so we prepared for you a simple guide, which may help you to choose the right size of belt that fits you.




The most accurate method is to measure waist circumference


Take a measuring tape, wear your favorite trousers, preferably those which the belt will be worn with. Stand comfortably and place a measuring tape on the trousers and then measure the circumference. Waistline will be equal to the BeWooden belt size, as shown below in the accompanying table size.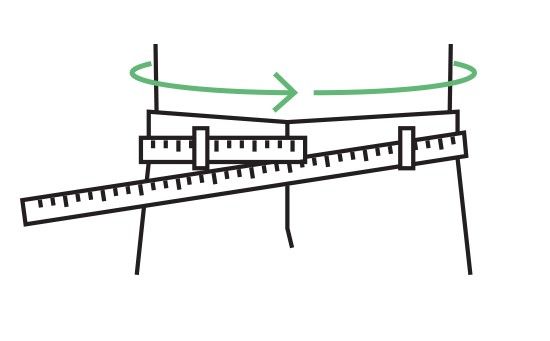 Measure an existing belt


If you do not have a measuring tape at home, or you are completely satisfied with your existing belt and want to have a similar one, then place your old belt on a clean, firm surface and put a measuring tape to the beginning of the belt without belt clip (as shown) and measure the distance to the hole, which you're currently using. In the size table you will easily find belt sizes paired by waist sizes.
The quickest, but least accurate - measuring the size of pants


Are you like our colleague Patrik, who doesn't have a measuring tape? Or both mentioned ways didn't work? We can recommend an another way, the least accurate, but the fastest - you only need your pants and calculator. Look at the label to see your pants size in the waist in inches. To this number add 2 and multiply by 2.54 - the result will be a number that should correspond approximately to the size of your belt. For example - if your pants size is 32 US / UK, after adding 2 will come out number 34 that multiplying by 2.54 and you have a value 86.36 - for waist circumference of 85 cm the optimal belt size is XS.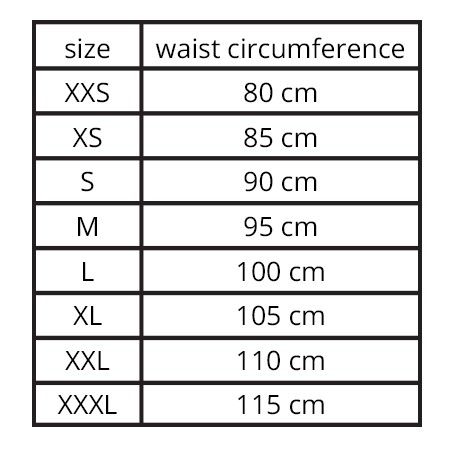 According to etiquette belt snaps in the middle hole. All BeWooden belt sizes are measured according to this rule.

We hope that the article helped in the selection of the appropriate size, in case you are still in doubt, please to contact our colleague Jana to help you with the selecting of the right size.

---
---