Green bow tie - The perfect summer accessory
Green is by far the color that is most associated with nature. If you are outside and get plenty of fresh air, you'll see it everywhere: be it the grass, the leaves of the trees, the stalks of flowers, or shrubs, they are all green. Especially the strong color is most obvious on warm summer days. From dull gray the landscape changes significantly within a few weeks. This change is also noticeable in fashion: the dull, thick garments are replaced with colorful ones. Similar to clothes, accessories change as well. Consistent with the connection to nature is the green bow tie. Whether for private or business events – the bow tie radiates joie de vivre and self-confidence wherever you go.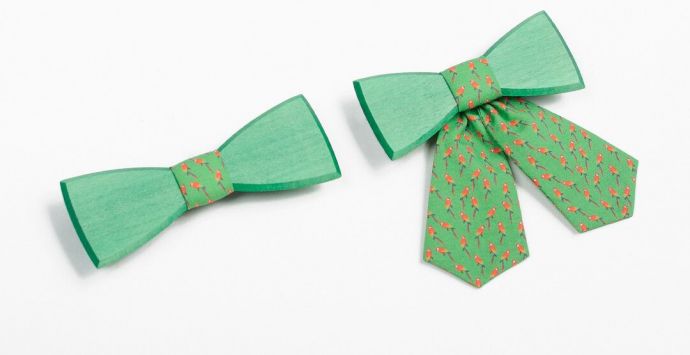 What makes the bow tie more special than a tie?
It doesn't matter if the bow tie is brown, blue or green - the bow tie is special in every color. While most people wear a boring tie to their suit, bow ties highlight the uniqueness, self-confidence and joie de vivre of the wearer to an extraordinary degree. Especially the "gentleman style" is perfectly complemented by it. It doesn't only look fashionable, but also makes the wearer appear intelligent. Celebrities such as Mark Twain, Winston Churchill or Abraham Lincoln have regularly worn bow ties because they simply felt comfortable in them. Also, bow ties don't constantly tangle back and forth like the tie and don't have to be straighten regularly. Compared to the tie, they are smaller and always close to the body. This allows you to dispense with other accessories such as a tie clip holder.
In short: They are more practical and individual.
The green bow tie - Characteristics
Green is a wonderful and soothing color. So it is no wonder that you feel comfortable when you are surrounded by nature. But green not only has a calming effect on people, but also stands for hope, tolerance and satisfaction. What do you need more for a successful working day or a cozy evening?
If you want something extraordinary to stand out from the crowd and stay in memory of your counterpart, a bow tie in a slightly different color is perfect for you.


Green bow ties made of wood? Why not!
Wood is a wonderful, natural resource that tells its own story. Trees take years to grow only a few inches and are unique in their way, just like any living thing. Therefore, all accessories, which were made of real wood, are unique. This also applies to our wooden bow ties. Different to other wooden objects, the environment doesn't have to suffer. Because our raw material is sourced from waste wood from the furniture industry, we don't have to cut down healthy trees for our products.
But the material also has other advantages:
The bow ties look good and are also light weighted. Through that, they don't burden you. Unlike delicate ties, stains can easily be wiped off with a simple towel. They are not bulky and adapt perfectly to the collar. This gives you a good feeling throughout the day. The high quality and attention to detail is also underlined by the many compliments of the people around you and the lifetime warranty.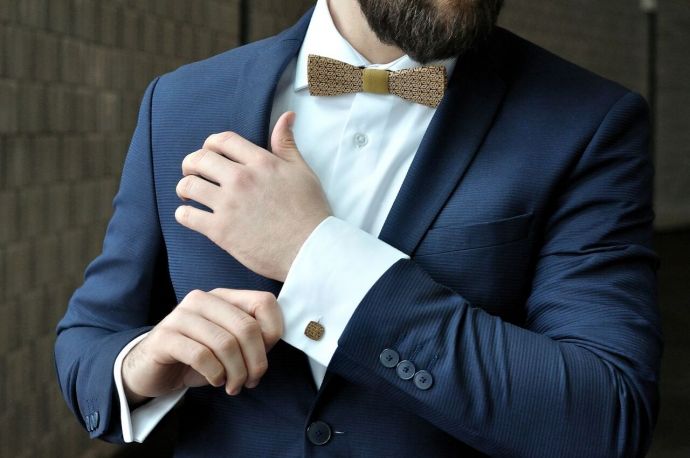 ---
---