Fair Trade socks - with a good conscience
Fair trade becomes increasingly important throughout the world. We are constantly importing a high number of goods from all over the world. It is well known, that there are differences in the level of wages between Europe and, for example, African and Asian countries. Some people in developing countries work exclusively to survive. They are exploited and paid low. Fair Trade wants to counteract these happenings. Through that, there are already many items and goods that carry the so-called "fair trade seal". From furniture, clothes, accessories and also Fair Trade socks, there are more and more companies that specialize in sustainable and fair goods.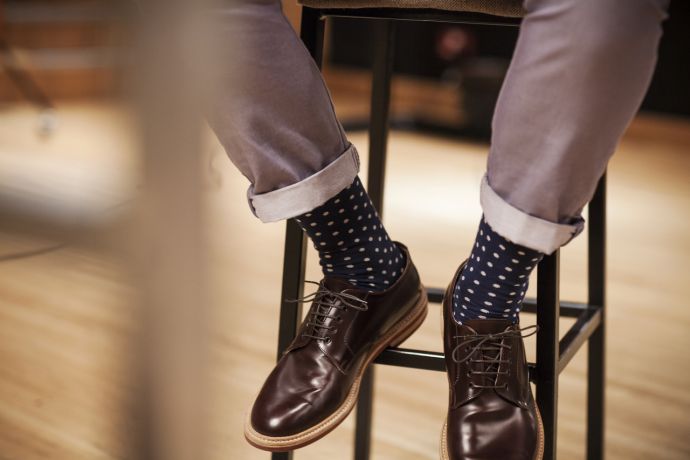 What does Fair Trade mean?
Fair Trade means that the producers of various products, including tourism, craft and agriculture, are paid as fairly as possible so that a minimum price for the produced goods is determined. Even if fluctuations in price occur e.g. due to external factors or supply and demand, the existing standard of living should be nevertheless maintained.
Fair trade is a social movement whose aim is to create fairer conditions for the producers. However, there is also the well-known Fair Trade seal of quality on many products. Behind that are organizations that operate globally. Best known is the FLO (Fair Trade Labeling Organizations International), which unites several seal initiatives, appreciates manufacturers and gives the well-known Fair Trade Seal to them.
The origins of Fair Trade
The idea of Fair Trade already exists for about 70 years. Its origins lie in North America in the late 50s. The today's "Ten Thousand Villages" were founded there in 1946 and the SERRV International in 1949. They specialized themselves in the fair production and payment of craft goods and still exist today.
In Europe, this "trend" arrived in the 60s. The occasion, however, was to criticize the new business models that were supposed to promote global trade at this time. With rising imports from developing countries, the fair pay of the producers from the perspective of the supporters should not get into the background of the economy, which is why there was a desire to promote them. The first foundation bears the name "Steun voor Onderontwikkelde Streken" (en.: Support for underdeveloped regions) and comes from the Netherlands. They have set themselves the goal to support disadvantaged countries and to sell products from them in Europe. This trend rapidly spread to the surrounding areas. Most products have been produced by manual work.
In the 1980s, the interest in craftsmanship steadily declined. Through that, the new focus was placed on fair everyday products and agricultural products, like coffee or fruits, which worked well.
The well-known fair trade seal was created a few years later in the 90s. It paved the way to larger markets, such as department stores, and led to greater publicity and popularity. In this context, Bestsellers were mainly coffee and tea products. In 1997, the well-known FLO occurred as a merger of various organizations, which expanded steadily.
From 2001, the product range of fair trade products continued to increase. The European Commission has also set itself the goal of promoting Fair Trade. Up to the present day, products like this are becoming increasingly popular.

What are Fairtrade socks?
As everybody knows, socks are made of cotton. These plants grow best in humid areas in Asia like China and India or in South American countries like Brazil. These include areas that have a relatively low wage level. Through fair pay and good working conditions, Fair Trade socks promote the people who grow the raw material. So, when you buy Fairtrade socks, you can be sure you're doing something good for other people who will be grateful for every sold product on the European market.
Fairtrade socks from BeWooden
Our socks are also clothes that are produced fairly. All the people involved in the manufacturing process are fairly remunerated. Our employees and suppliers are very important to us. For this reason, we also pay attention to good working conditions and working hours, so that everyone can feel comfortable with us. We currently have five different, high-quality Fairtrade socks in our range. No matter what colour or pattern, they symbolize joie de vivre and good taste at the same time and are perfect to show style and fashion consciousness for every occasion.

---
---