Women's wallet
A unique accessory for extraordinary personalities.
This elegant wallet combines everything a modern woman needs
- unique design, high quality and functionality.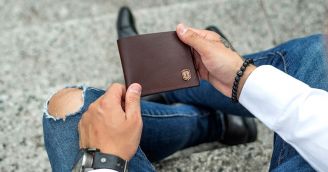 If there is one thing that distinguishes us at BeWooden and has been with us since the beginning of our journey, it is our desire to always work on our products, to improve them and find new ways to make you happy.
When I hold this unique product in my hand, I imagine the creative team working together to develop it, I think about the steps in the manufacturing process and how happy they are when they can try this new product for the first time.