Women's wallet
A unique accessory for extraordinary personalities.
This elegant wallet combines everything a modern woman needs
- unique design, high quality and functionality.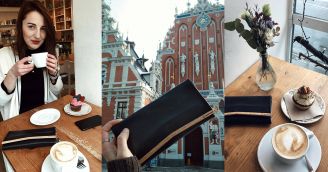 19.03.2018
When I hold this unique product in my hand, I imagine the creative team working together to develop it, I think about the steps in the manufacturing process and how happy they are when they can try this new product for the first time.