Clutch bag
A clutch bag with a wooden detail takes all you need.
It is elegant, light, and spacious. The accessory is handmade from high-quality wood
and genuine leather. In addition, it perfectly matches BeWooden pocket mirror and cardholder.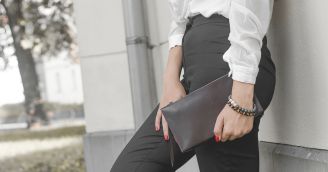 The clutch bag with a little wooden detail on its sides holds everything you need. It is lightweight, spacious enough and with its minimalist design elegant and decent at the same time. It is the ideal supplement for a woman, who likes to have her most important things with her at any time.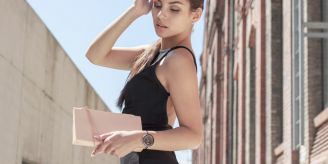 It is generally known that a nice handbag can enhance every outfit easily. Maybe that's the reason why there are so many kinds and even more ways how to wear them. However, when we look at the tremendous amount of new combinations the fashion world offers to us every day, it is very clear that the greatest trend, not only for this summer but also for the whole year, is the clutch bag.