Summer holiday and the need to save space in the trunk
When we pack on holiday, every piece of our luggage takes on value. We say that this time we really pack only the most necessary. And yet, there is a lot of uselessness that falls into the trunk of a classic "if by chance," even though we unconsciously know that we do not need it. We bring tips for little things, thanks to which your summer outfit is definitely nothing to lose, but thanks to them you can save a lot of space.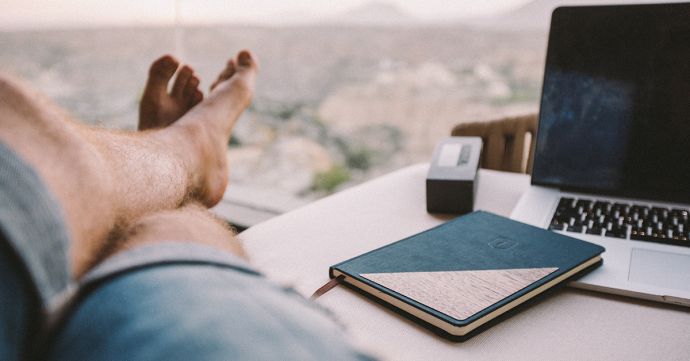 Suitable luggage
Learn to think in a minimalist way. When you go to the sea to warm, you just need good quality sandals and a few pieces of clothing that can be easily washed and dried in the sun. If you are going for mountain hiking, you will appreciate it if you have all the necessities in your backpack on your back. Think practically, and for every thing you put in your luggage, ask yourself whether it is necessary and how many times you really needed it in the past. Even a small supplement will be made after a long time and you will eventually want you to stay at home.
If you travel frequently and do not like to carry a lot of useless things with you, we recommend investing in a new product needed - backpack with a volume that suits your needs. At BeWooden, we've created one. At the same time, we have thoroughly tested how much it can fit and whether it perfectly fits all the needs of the traveler. You can see the offer of backpacks HERE.
Comfortable shoes are the foundation
Ladies, don't worry, we have a solution that will save you the problem of choosing your shoes. The holiday is about rest, comfort and recharge. So try to avoid anything that might put you in a hurry and lead to senseless decisions, such as shoes. Invest in one really high-quality and airy pair of shoes that will be comfortable enough for long walks, but also decently elegant so you don't have to worry about taking shoes for dinner and the beach bar. The best example is leather sandals.
Lightweight scarf for any occasion
We are sure that you will especially thank us for this idea. A light chiffon scarf can save you in any situation. You can easily flip it over your shoulders during the evening wandering around the city, as it can be slightly cooler. The next day, you can use it on the beach and simply cover it with your shoulders that you wouldn't like to burn. If the scarf is big enough, it can turn into a stylish beach dress. You will find plenty to use. Best of all, it takes a minimum of space.
Travel wallet for all necessities
No matter which destination you are heading to. Unfortunate coincidence can come at any moment and does not ask your readiness. Be sure to divide the money into two places and always take the necessary documents with you. You don't need a driver's license on the beach, do you? In this respect, we have a great experience with our wooden business card holders. With their size they fit just in hand and provide space for the most important cards as well as for a small amount of money. Business card holders in attractive wooden or leather design can be viewed HERE.



Electronics packaging
Just as you need to take care of the security of your documents and money, it is important to keep in mind other valuables in your luggage. Of course, it's about electronics. During your desired holiday, you will hardly be in the mood to troubleshoot a broken phone. We definitely do not leave anything to chance and take a protective glass on it or at least a good quality packaging. The same applies to your tablets or notebooks. In BeWooden's portfolio you can find covers for Macbook in a unique wooden design.
Notebook and pencil, don't forget anything
Notebooks can perform several functions. Just imagine how you do yourself a day just for yourself and write the beautiful things that happened to you during the day on your favorite notebook with a pleasant murmur of the sea. You stick photos and postcards to keep your memories of your wonderful summer. In addition, a paper product or a photo album may be a valuable help if you are not in a country where you can make full use of the internet. On the paper note, you can keep all the tips for trips or printed maps offline. See all BeWooden HERE's notebooks and design pencils.
And up for adventure!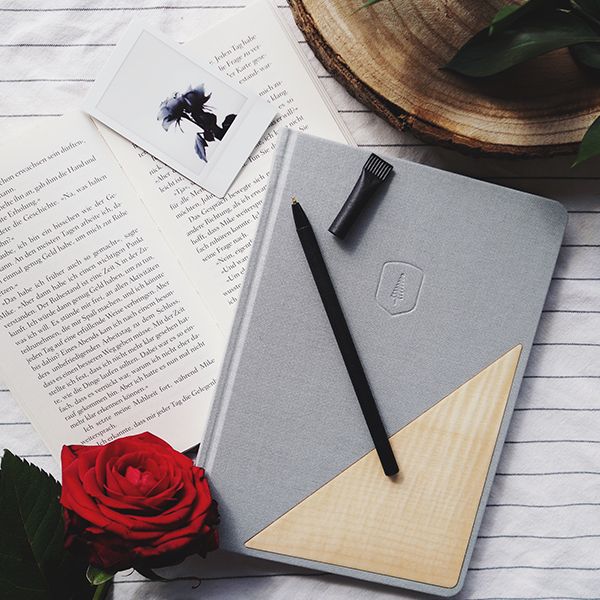 ---
---