BeWooden Faces Episode 2
Saxappeal's mission is to rekindle the flame between people and music; which is, unfortunately, flickering dim. His hopes are to touch people through his music, in ways they've yet to be touched. With focus, determination, positive energy, love, and a passion deeper than anything he can explain, he uses his horn to tell stories, state his opinions, and celebrate the gift of music through love.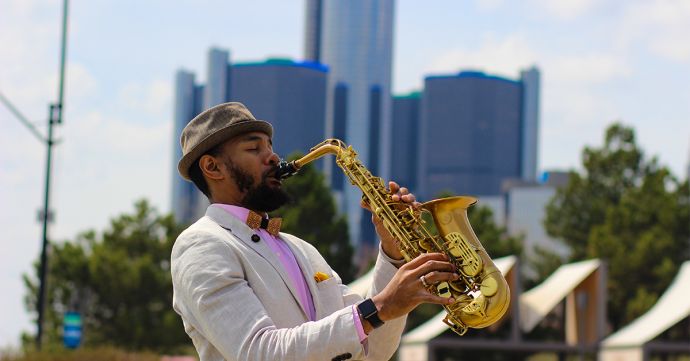 Let us introduce you an extraordinary, Grammy-nominated saxophonist, comfortably known as 'Sax'.
Where were you born? Tell us a little about your childhood.
I was born and raised in Detroit, Michigan. I am number 2 of 5 siblings, and have been playing sax since I was 7 years old. I was inspired to play by watching Lisa Simpson (of The Simpson TV show) back in 1992, and I've been playing ever since. 
When did you realize that you want to start a music career? Who made the most influence on you in terms of career choice?
As soon as I saw Lisa playing that sax, I knew that's what I wanted to do.. But my family has always been my biggest influence. My mother and (deceased) father continued to push me towards greatness, and without them, I couldn't be where I am today. 
Recently you have been on the tour "In it to win it" with Charlie Wilson, how did you like it?
The In It To Win It Tour was incredible! Hands down, the largest audiences I've ever seen in my career. Uncle Charlie had 25 sold out shows, out of 31.. that's just..incredible. And absolutely motivating to me. 
Your most exciting and most devastating moments as an musician.
Most exciting thus far, I'd have to say rocking sold out arenas with Uncle Charlie. The most devastating would be when my saxophone and other musical equipment was stolen out of my vehicle, shortly after a performance.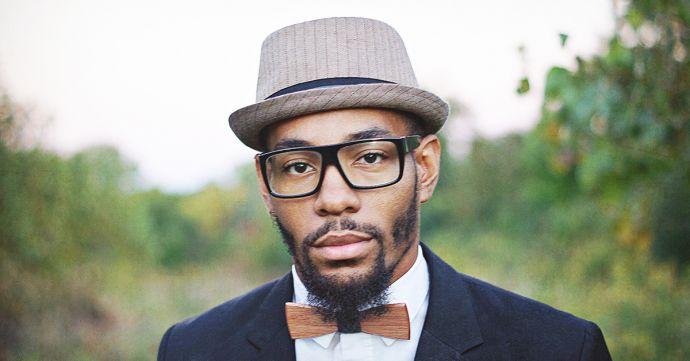 What drives you in life?
There's quite a few things that drive me.. the love and support from my wonderful wife and amazing son keep me going, more than anything. I also have very supportive parents, in-laws, siblings, and so much more family that's pushed me towards greatness since day one. They were are my first (and biggest) fans! 
I'm also driven by the energy of the audience. Seeing thousands of people gathering around to experience the wonderful feelings that music provides. There's no better feeling than that. 
What is the difference between a 'good' entrepreneur and an outstanding one.
A good entrepreneur is complacent. An outstanding one is consistently in a hungry state, and always ready to grind for bigger and better opportunities. 
What are you working on at the moment? I heard that you are planning to launch new compositions in the closest time, what will they be about?
I'm currently working on y third solo project, entitled "1st Love's First Inversion", which is scheduled to release later this year. 
This album will be much different from the other two, because I'm a bit older, a bit wiser, so I have different things to say, musically speaking. 
Where do you find inspiration for your music?
Inspiration comes from everywhere for me.. From being fortunate enough to see the sun rise yet another day, to the joyous songs the birds sing at 6am, to the smile on my son's face, to the warm embrace my wife provides me with.. inspiration is everywhere. 
On your official Instagram page is mentioned that, first of all, you are a husband and father. Share some of your tips to be a successful father and husband.
What I've learned throughout the years is that if you continue to communicate with your spouse and child or children, everything in life is much smoother. Continue to protect, provide, love, honor, and cherish them, and to keep the flame burning bright for them. never let that flame dull down.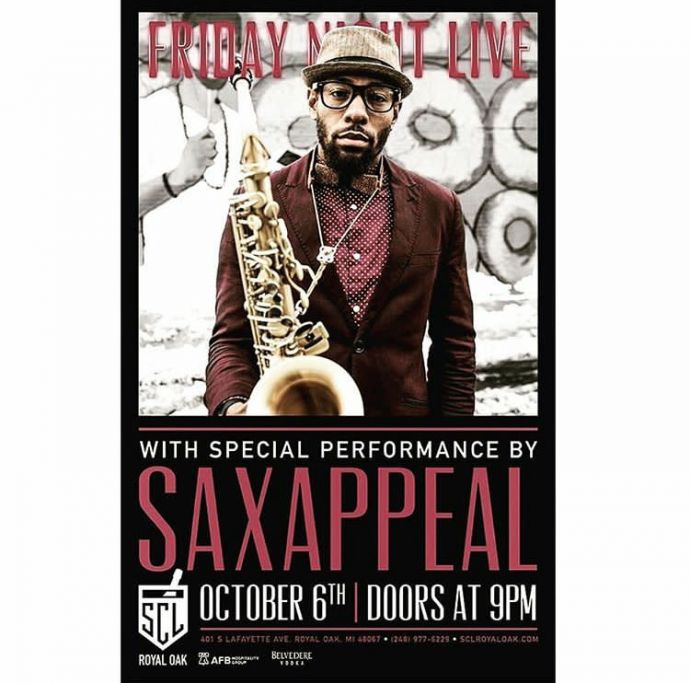 Do you have a favourite singer or musician?
I'm sure it's a little bias, but my favorite singer is my wife. 
Favorite musician would a very close tie between saxophonists Mike Phillips and Kenny Garrett. 
What is special about your personality?
I'm really just a laid-back kinda guy, very down-to-Earth, and I always try to keep a smile on my face. You never know who needs to see a smile, and how it'll affect their day. 
Do you dream big?
Sometimes TOO big, but then again, don't we all? However, I do believe that if you're willing to put in the work to bring those dreams to a reality, then no dream is too big. 
When did you hear about BeWooden for the first time?
I was first introduced to BeWooden back in 2014, when my wife was touring overseas in Slovakia, and purchased a bow tie for me, because she said it reminded her of me.. and when I saw it, I just had to do more research to see how I could become a part of such an amazing team of innovative people. 
What do you like the most about BeWooden products?
My favorite thing is that all of the items remind me of jazz; they're innovative, sleek, a bit on the wild side.. thinking outside of the box. That's what caught my eye when I first introduced to a BeWooden tie.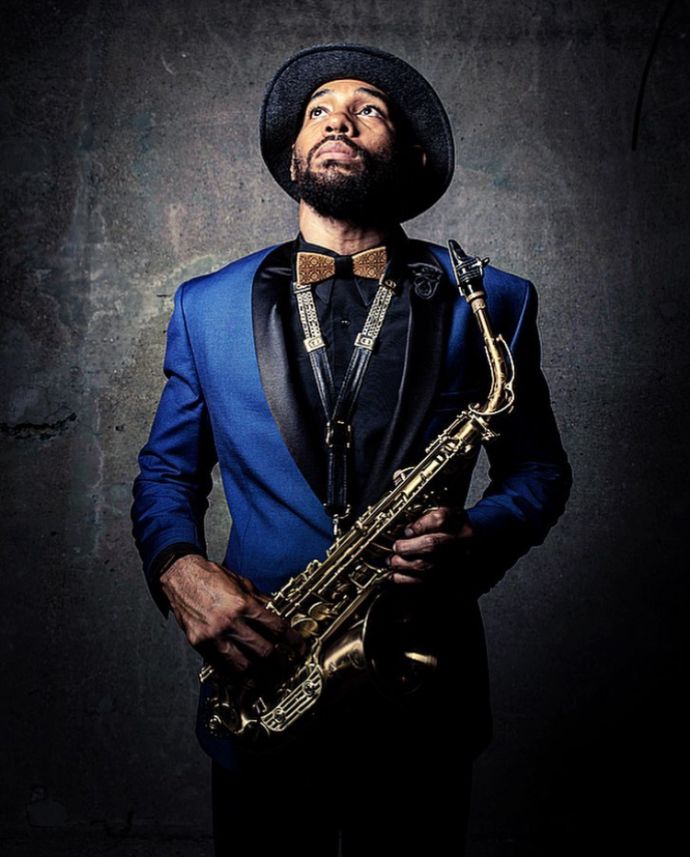 What is your way to bring joy to the people?
Performing, producing, and arranging music, without a doubt. It brings much joy to me to see just how many people are touched by music. It's a feeling that I'll never grow tired of. 
When do you usually wear a bowtie?
You can usually catch me in a bow tie when it's time to perform. For me, when it's time for me to hit the stage, that's me punching the clock for work. And I gotta look good for work, and BeWooden helps with that. 
Do you have a secret?
I do.. but if I tell it, then it's no longer a secret.
The best advice you have ever received?
Practice makes improvement, not perfect. 
Please, create a phrase "BeWooden - Be …)
Be Saxxy. 



Would you like to know more about Saxappeal? Follow him on Instagram or on Facebook!

Photo credit: Trigger Finger Visuals
---
---