Smart Casual Look: The exalted leisure style
A style between leisure and business: The Smart Casual Look. However, this dress code is more than just suitable for leisure. Contrary to his relative, the normal casual look, Smart Casual is traditionally considered as an office clothing or can be worn at numerous events. For example, it can be worn at an invitation to a barbecue party or dinner in a restaurant. The smart casual look is therefore particularly well suited for business events.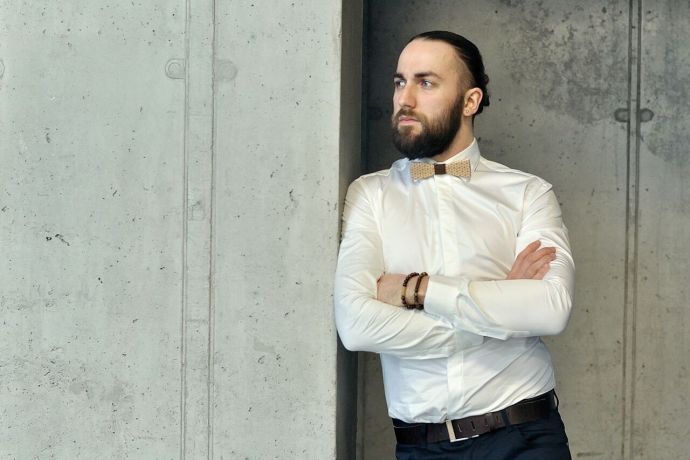 Smart Casual Look - A historical insight
Compared to other dress codes, the term 'Smart Casual Look' has not been around for so long. The term was first mentioned in a newspaper from the United States in the 1920s. However, that doesn't mean that the style exists only since that time. The term has already existed before, but it has not yet been defined as a proper dress code. The style of clothing was properly publicized in the 1950s, when the difference between formal and everyday style in fashion became smaller and less strong. Basically, the origin of smart casual lies in the business casual look which is an even more formal variant with a tie and a suit.
Casual wear with a difference: That's what makes the Smart Casual Dress code
In contrast to the casual business and usual casual look, the smart casual look takes the middle way: the look is made for informal, but also business-orientated occasions. For example, for a meal with colleagues or a cozy barbecue. But even on business events, you can wear the look.
However, what the smart casual look like, varies from person to person and is described differently. But as a matter of principle: less is more. With this style, you should almost disclaim on elaborate accessories completely. For example, ties are inappropriate. Nothing too conspicuous should be worn.
The principle for men here:
A decent pant, e.g. Chinos, a tidy shirt, but without cufflinks and with an open top collar button, which is worn in the pants. On cold days, you can also wear a jacket that matches the style and color. Also, the shoes should be clean. Above all: No sneakers. With all these regulations, however, you have to keep in mind that in spite of everything, the outfit does not embody an excessive business character. You should not wear a full suit. As inconspicuous accessories, pocket squares and watches would be suitable. A belt, or stylish bracelets are good and appropriate accessories as well.
The style for women:
Here are basically similar "rules" as in men's clothing: costume, skirt, blouse, pants and neat shoes. On cold days, a nice sweater. Here it's also allowed to wear a nice jacket or matching jeans.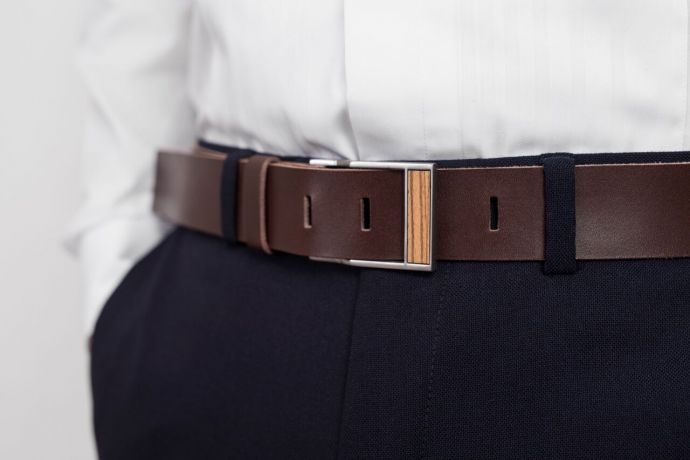 The no-goes of the smart casual look
As already mentioned, you should refrain from colorful colors and eye-catching patterns. Basically, pastel, and brown tones are appropriate here. Possible is additionally dark blue. No-goes, like most formal clothing styles, are sneakers, flip-flops, sandals or too short, revealing clothes. Also, you should not wear transparent blouses. Another no-go are T-shirts and hoodies, holey or too short pants, straps, and mules. Besides, you should not wear too many accessories. A wristwatch and a belt are sufficient. If you follow these tips, your smart casual look will be perfect.
Some more familiar dress codes
Apart from the smart casual look, there are of course many other styles that are suitable for certain occasions. Already mentioned, the Business Casual and the classic leisure casual look. While the former presupposes a suit, the second one has all the freedoms of the world. From sneakers to holey pants, everything is allowed.
But there are also special private dress codes for formal occasions, e.g. for weddings. Dress codes like Black Tie or Informal apply here. The Black Tie Dress code generally presupposes, as the name implies, a black tie. For that, men should wear a tuxedo with a white shirt and women should wear a long evening dress.
In contrast, the informal dress code is different in its style than the term suggests. Here you don't wear a casual look, but rather adapt the style to the business casual look. However, the informal term allows knee-length dresses with tights for women, while men wear suits.
---
---