Would you like to have a bow tie like no one else? Try our configurator!
In order to satisfy all your wishes about the components of our products, we have prepared a tool that allows you to be the designer of your own limited bow tie edition according to your style. Thanks to our configurator you can now create a unique accessory that no one else will have for sure.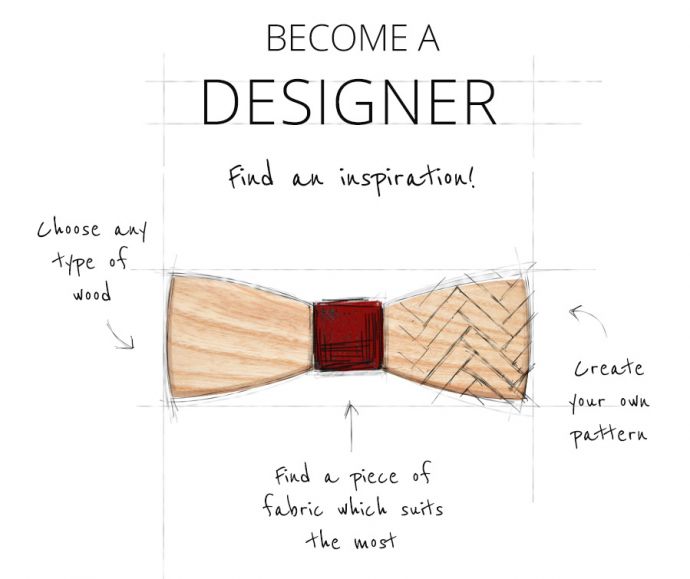 Our customers have always been our #1 priority. We have already more than once been inspired by you to create new products. We've always liked your ideas and complying with your requests. That's why we've been looking for a tool that would make it easy for you to design your dream bow tie in a few simple steps.
Just a few clicks and you can take pleasure in an accessory with a unique shape, from your chosen kind of wood and fabric, and if you want to make your design even more special, we also offer you engraving in the configurator. Whether you like to engrave only initials, your favourite date, or a quote that will always remind you of your dreams and goals, you can let your imagination run wild.
In the first step, you select the shape of the wood. Then you choose the wood type - apple, walnut, oak, beech? With or without graphics? And what fabric do you like the most? Your bow tie can look decent, flamboyant or romantic. Everything is only up to you!
But that's not all. We are still looking for new ways how to make you happy. You can look forward to some limited editions of thematic pieces of wood and fabrics in our configurator. For example in the summer, we will shower you with colours and fruits, and with the Christmas shades in the winter.
---
---