Your home as an office? The best advice
Over the last few months, I (like many others) got used to working from home and came up with a few things that can inspire you when setting up your home office.

Working in the home office
What do you need to be able to work productively from home? For me it is different - sometimes I need rest, sometimes I prefer to be surrounded by many people (in a café for example). But there is one thing I always need: light.
TIP: Set up your office in a place with plenty of daylight. Nevertheless, you should be able to draw curtains when the midday sun disturbs you. Otherwise, you might get frustrated when you can't read your monitor.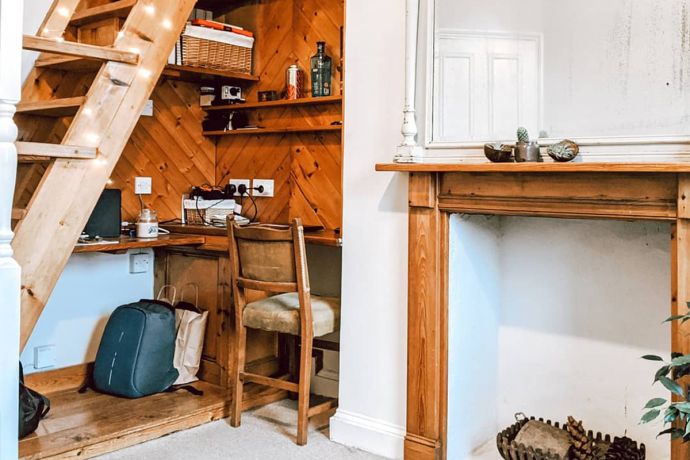 Follow of the philosophy of happiness
Always remember that you spend a lot of time in the home office. Therefore, make sure that the workplace meets your needs and creates a pleasant working atmosphere. It will be worth it, because you will see that you are much more productive.
Have you ever heard of Hygge, the Danish philosophy about happiness and comfort? Normally, Hygge is related to the furnishing of the house in general, but some of its rules can easily be transferred to the home office. I have chosen a few that I also follow:


Surround yourself with a "flood" of light - this creates a positive atmosphere

Get scented candles that increase your concentration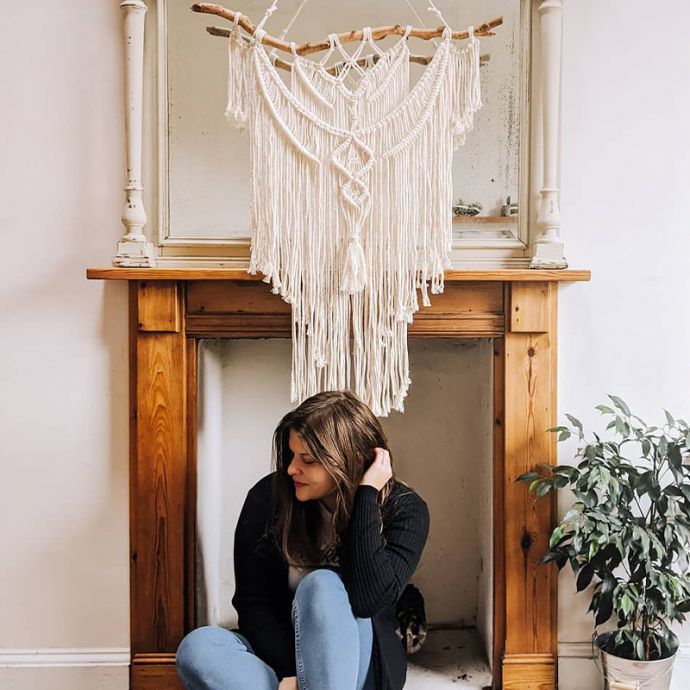 No chaos allowed
If you work in the midst of cups, paper, dirty plates and chaos, this has a negative effect on your performance. Believe me, my workplace used to look like a paper jungle too.
I had to learn to keep the big mess out of my workplace. I realized that my office should be minimalist, not just because it's trendy, but so that it doesn't distract me and create a good atmosphere.
Accessories fire the imagination
Having a minimalist office does not mean making compromises and doing without things, but making the right choices when choosing design accessories.
Wood decorations from the BeWooden workshop are just such decorative items. The new Home & Office collection is the result of collaboration between talented designers who appreciate environmentally friendly manufacturing and our nature.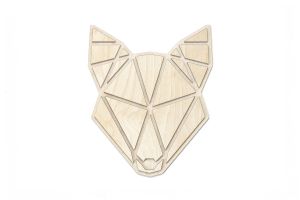 Add to cart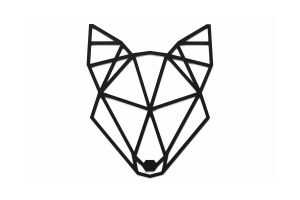 Add to cart

In the collection you will find, for example, geometric wooden wall decorations, which are the exact opposite of hunting trophies. They are inspired by animals that live freely and wildly in nature - these characteristics should also be highlighted in your home. The polygons show a certain strength and are kept minimalist at the same time. In a Scandinavian-style bedroom or living room, they are sure a great addition.
Remember Hygge? Natural materials, such as wood, are the basis for hygge lovers.
Another interesting treasure in our new collection are the posters, designed by the young Czech artist Veronika Kučerová. At first sight you see only what is obvious anyway. But if you look at the artwork longer and more closely, animals reveal themselves in geometric lines. Ideal for home office, living room or bedroom.

Bring nature into your home

In addition to decoration, I always try to have plants around me. Especially those that don't need demanding care (otherwise I would spend more time watering flowers than working).
I have succumbed to the minimalist trend of air plants - plants that grow from the air. They don't need a substrate, just a little water once a week. The advantage is that you can put them in a creative setting: in coconut shells, for example.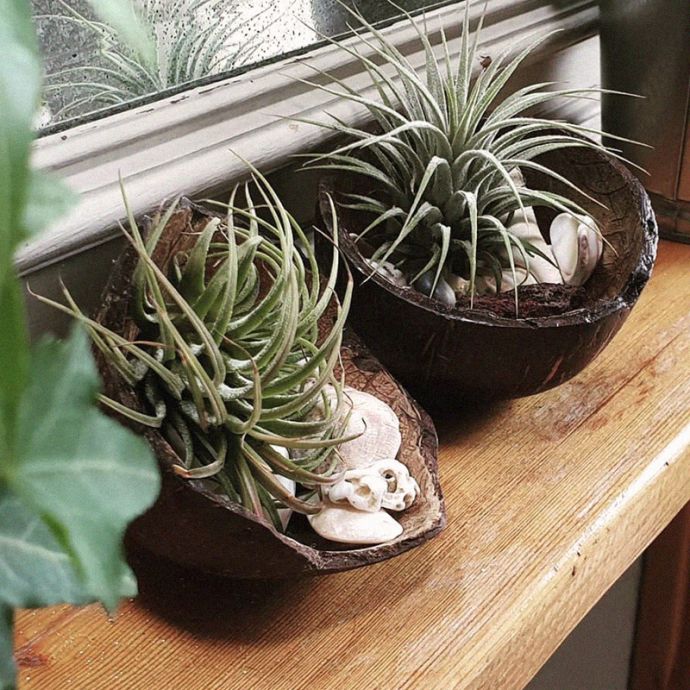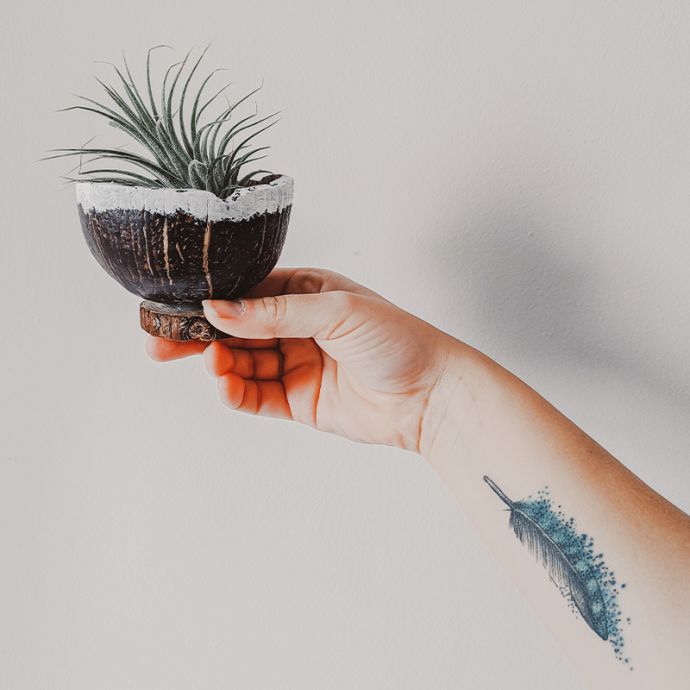 Was this article interesting?
What tips have proven to be useful when setting up your home office?
Feel free to share them with us in the comments.
---
---