BeWooden bracelets
A new product, on which we worked over the last ten months is a bracelet of beads. Are you happy? We are! We chose from a wide variety of beads, color variations and combinations and got the perfect results.
From the really first we already knew how BeWooden bracelets should be like: one of a kind and high-quality.
Bracelets had to be modern, chic and with clean lines, but not too flashy.
It should have a timeless design, which ensures that our bracelet is not only a stylish one-season accessory. But a supplement, which purchase will not bring your regrets.
Firstly, the most important step was to choose the right material which would be original and follows our philosophy to respect nature and create a high-quality product.

Glass, metal, stone, leather, wood beads ....It was the longest process of creating a new product - careful and long testing of all materials. How does it feel to have such a material on your hand? How not to make it too heavy, not to get stuck on clothes; how it behaves, if you have the bracelet on your hand whole day? We had to discover and resolve all these issues. Therefore, we created lots of prototypes until our team was sure that it fits well.


The final material which we chose to work with is noble stones. These include pure crystal, amazonite, onyx or bull's eye. Stones totally amazed us, as well as trees, which hide in their pattern secret stories. Every piece is a little bit different, just like our personality. Noble stones were chosen at the highest possible quality, so we made a bracelet that will look stunningly for years.


After a while, we started to test designs, color combinations, different shapes, fastening types, extravagant designs, and of course a touch of minimalism with a wooden detail. A further round was about prototyping and search for the bestimplementation. At this stage, the floor is yours too. Proposals were sent to all enthusiasts who wanted to share with us their opinion. It greatly helped us to hit your taste and thus to make more people happy with a different style.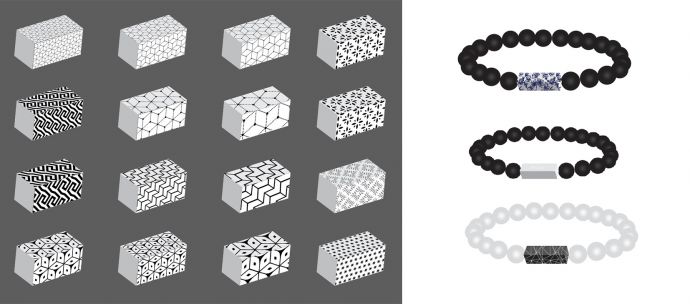 Thanks to your help, we chose the final form and were ready to fine-tune the details. Out of several kinds of high-quality rubber, we chose the most durable and traditionally Czech one. Wooden parts were doneby our skilled carpenter, who carefully turned them into perfect shapes which have to be exactly of the same size as stone beads.
And then began threading. Our professionals have an aptitude for precise work, so they worked with hands. Hours and hours of threading were replaced by the last step. Saving our sensual bracelets into named boxes that will be eagerly waiting for their new owners.

Do you think it will be you?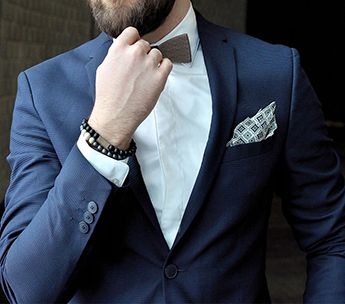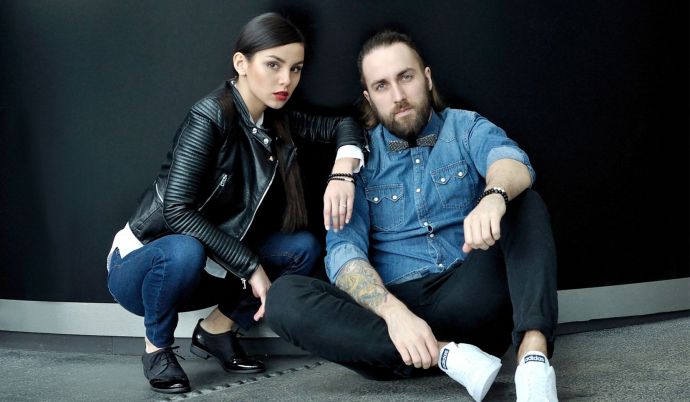 ---
---