How to prepare your house for Christmas
Oh! Is it November already? It is time to prepare the house for Christmas! Our blogger Ellie will give you some ideas and tips on how to create a suiting atmosphere in your home in harmony with nature and minimalism. Can you feel the magic of Christmas?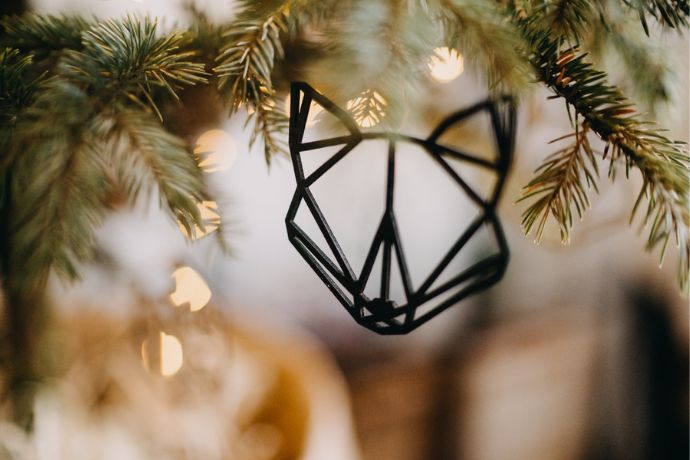 Order in the house and in the soul
Cleaning… I don't think anyone likes to do that. But if you look at pre-Christmas cleaning as an opportunity to get rid of the unnecessary things that have accumulated in your apartment over the year, you will be surprised how relieved you feel! Because, according to psychologists, the mess definitely has a negative effect on our mood and productivity. 
If I am forced to tidy up a lot, I just follow the three boxes rule I read about once (three piles on the floor should work fine, but the boxes are more practical). The principle is that you write on each box:
Throw away

Donations

Hide
Then you sort the things. Things that cannot be repaired and/or are unnecessary for us are thrown away. Things that are still good but are of no use to us (for example clothes that we no longer wear) are donated and can thus bring joy to someone else. Finally, we hide things that we can still use but which do not fit into the current season (for example, swimming trunks and summer dresses). And already you have brought more order into your life!


Focus on natural decorations
When I was a child, I always associated Christmas with decorations that were passed down from generation to generation and which my mother had carefully hidden in the cellar until the Advent season. And although Christmas nostalgia doesn't matter and I have some kitschy retro decorations at home, I usually prefer the natural style.
Not glittering garlands or overly flashy Christmas lights. I prefer to create a nature kingdom at home that is a little different every year. This is where I start:
Dried oranges instead of plastic balls for the Christmas tree

Straw bells, a symbol for folk festivals

Wood and fragrant spruce cones
For me, minimalism is the basis for a beautiful decoration. Because sometimes less is more.
Recently I have been attracted to handmade wooden Christmas decorations from BeWooden, which combine minimalism and natural style. You can choose between geometrical, snowflake or animal shaped decorations.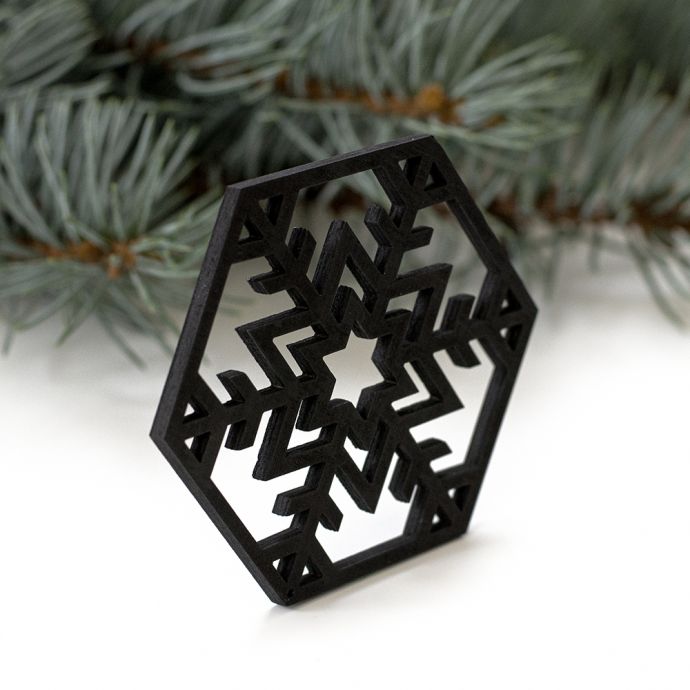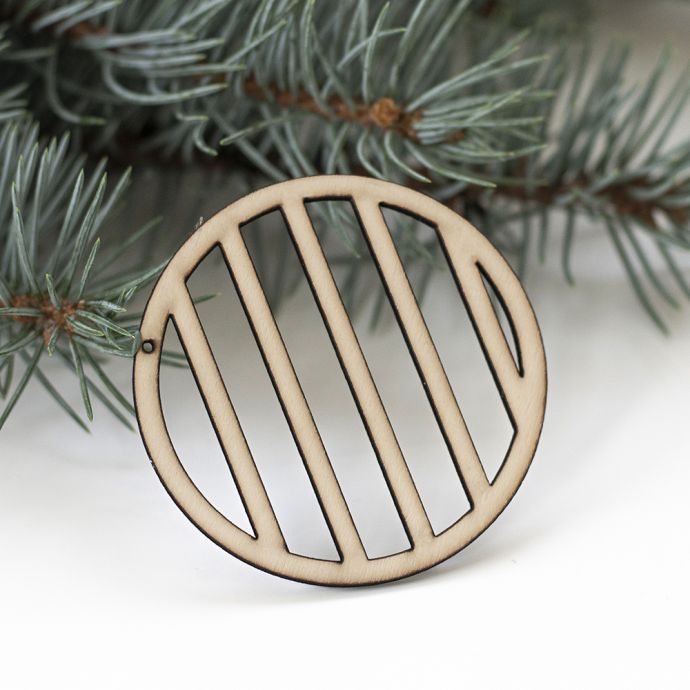 Turn your house into a Christmas bakery
A great way to create a festive atmosphere is to try out the family recipes for the cookies that your mother and grandmother keep so well hidden.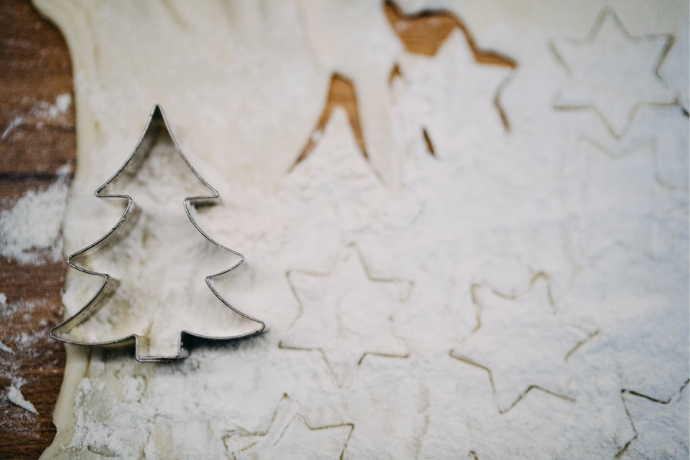 Photo by Radek Šviderský
Warning: You need good powers of persuasion, because a true master does not share his secrets. At least that's what my grandmother says, who still won't tell me the secret ingredient in her divine carrot cookies. But in exchange for the time spent together, she is willing to teach me something.

You don't like the oven and still want your home to smell like Christmas? Try the scented candles, for example. I like the essential oils, of course I prefer the natural ones. The scent in my house can't go out at Christmas:
Cinnamon and oranges

Cloves and nutmeg

Pine branches

Sandalwood

Incense candles


Make yourself comfortable
In my house one of the most important basics for the perfect Christmas mood is a large amount of beautiful cushions, Scandinavian furs and of course warm blankets. I am one of those people who are always cold and so I surround myself with accessories that bring warmth to any interior and give it a cosy character.
In short, you can create a festive atmosphere with pillows and blankets. The blankets look impressive when you put them loosely on the sofa or hang them up.


Climatic lighting
In my home the most beautiful Christmas mood begins after nightfall. This is because I am guided by the principles of the Danish philosophy of lucky Hygge, according to which we should use several scattered light points. Climatic lighting is essential to create a pleasant atmosphere.
The prevailing light should be slightly dimmed and necessarily warm. Fairy Lights for example are a great idea. They can be, for example, found on fashionable copper wire: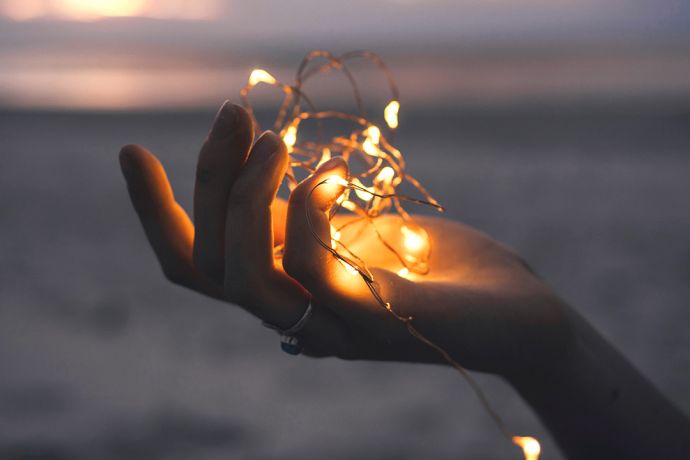 Photo by Marcus Wallis on Unsplash
Choosing your Christmas tree
Christmas is approaching fast, so think about choosing the right Christmas tree. An artificial Christmas tree is certainly easier to look after, but it is not the most beautiful and certainly cannot replace the charm of living trees that carry the smell of needles. In addition, a natural tree is better suited for a nature-loving Christmas. Another option is a potted Christmas tree that you can plant in your garden in spring.
What do you think of our experiences and tips? Tell us your ideas and show us how you decorate and prepare your home for the upcoming Christmas time.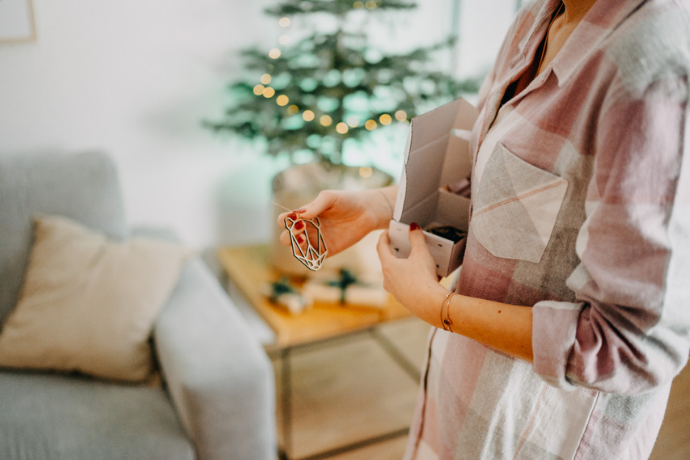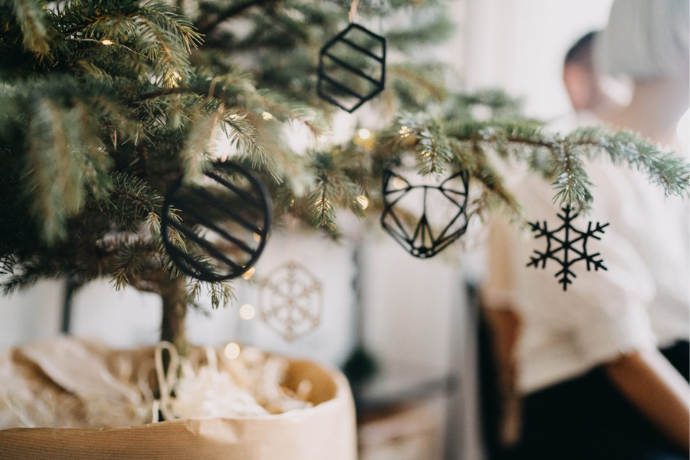 ---
---