5 tips for a peaceful Christmas season
1. Make a list of the people you want to give a gift
It is very important to know how many gifts you need to get in total. It is also good to decide beforehand if you want to buy one large or several smaller gifts. The list will help you to get an overview of how much money you need. A great idea is to give something together.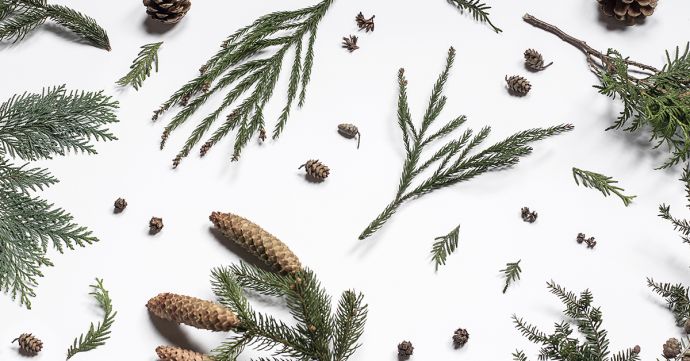 2. Think back to who mentioned what
If you have not already taken notes during the year about who would like something specific or what things your loved one would enjoy, try to remember it. Remember the recipients' hobbies, their taste and style. It's not just about giving a gift to someone you like – it is more important to have a gift that shows the other person, how well you know her or him, that you are listening and that you have made the effort to find a suitable and creative gift for her or him.
3. Buy in advance
There are many benefits to starting your Christmas shopping on time. Instead of spending a large amount of money at the same time, it is often easier to spread the purchases over a longer period of time. And above all, you can enjoy the quiet Christmas time without any shopping stress. A time without the nervous, last minute gift search, but especially with slowing down, relaxation and a peace-loving Christmas atmosphere.
4. Make the Christmas cleaning and stock up on supplies
Autumn is the best time to start arranging things and decorating the house to create a cosy atmosphere. Plus, it is good to have everything you need for Christmas celebration in advance and only get the fresh products just before the party. It is best to do as much as you can before the stressful Christmas season erupts.
5. Pack and hide all Christmas gifts
Once you have bought and cleaned everything, pack all the presents, hide them in a safe place and just enjoy Christmas - no hurry or stress.
If you can do it all in November, you can enjoy all the winter pleasures like Christmas markets, mulled wine drinking and meeting friends or family - then you can have a really quiet Christmas. Try it without stress and Christmas preparations at the last moment.

It is much nicer to open yourself to the true message of Christmas and to relinquish the stress of overcrowded shopping malls.

And how do you enjoy Christmas? Have you ever been shopping for Christmas gifts on the 24th of December?
There are people who do not even bother with the Christmas shopping - their motto: "Everything will work out". Others postpone the gift search until the last minute. They are looking for inspiration on where to get something as great as possible at the best price. They walk through all shops, which are flooded by the same confused people. After their return home they are just tired and exhausted.

Hopefully, you will not feel like it this year and you can spend the Advent season with friends and family instead - with happiness, gratitude, hope and joyful anticipation of the holidays. You are rested and just in a good mood. Or you read a nice book, drink a cup of your favourite warm drink and hear Frank Sinatra's "Let it snow, let it snow, let it snow ...".
Planning = Christmas with peace of mind
Nowadays, most gifts can also be found and bought online - from the comfort of your own home. Christmas time should not only be filled with material things, but above all it should be used to slow down or even pause for a moment. Do not underestimate how nice it can be to have the Christmas preparations completed on time - allow yourself to feel and enjoy Christmas every moment. We wish you a Merry Christmas!
---
---