Handwork: Our production
Everything related to BeWooden starts in a little village called Chlebovice. In a woodwork, where our great friend Daniel continues a family tradition – transforms raw wooden materials into fashion accessories. It's a long process which quality can be assured only by doing things with hands. Therefore, he's able to create things that even machines cannot.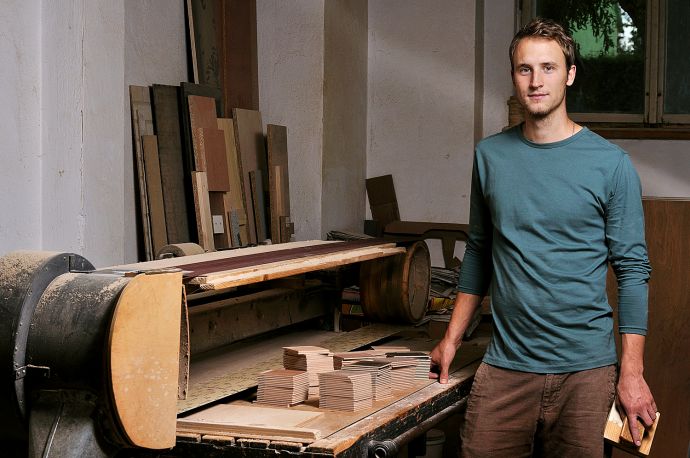 One of the most important steps is to choose the right material, as it determines the quality and design. It's so marvelous to see how each piece of wood is different. There are no two same pieces, just as fingerprints, and that is what makes each product unique.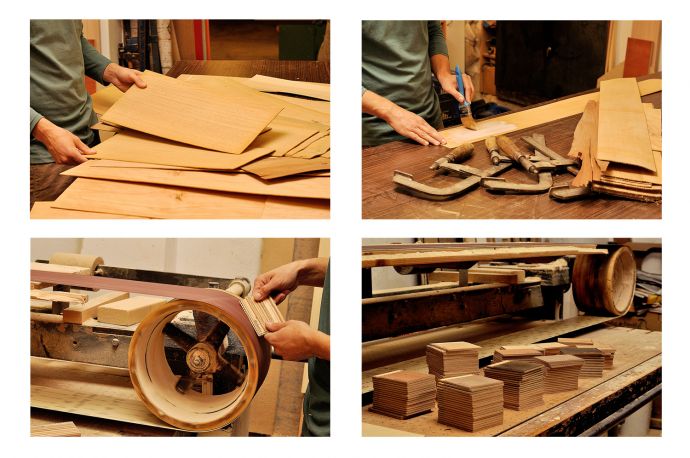 Hana is our great dressmaker, who works on the stock. Hana is the one, who gives our products the right visage. Her daily routine is to control the highest quality of each piece. Even though it may not be so obvious, dressmaking is the most difficult and challenging part in a production process.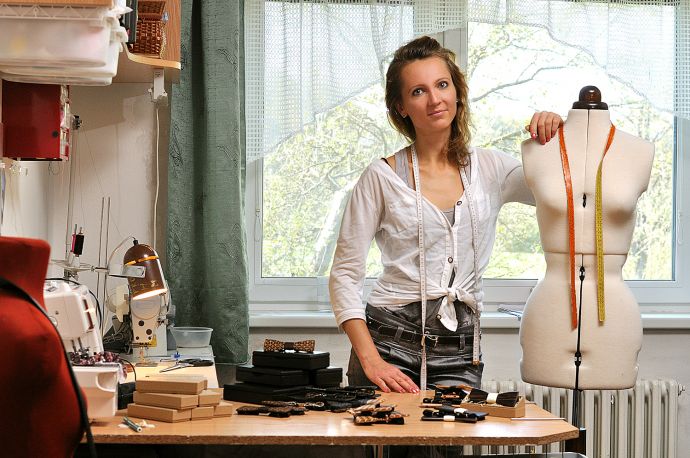 Another important part of a production is dedicated to our wooden wallets. These go to the bagmaker Paul, who we consider to be a master among needles. What a great experience it is to see him connecting pieces of wood and leather together. The passion is everywhere, but most of all in his attitude. It took us a long time until we figured out how to make the right wallets, so they are top quality.
It is believed that all our products could be made in a lot easier way and we heard it many times. But we said no. No to compromises and no to products that don't last with you forever. That also applies to our cufflinks. Each piece has to be shaped in hand, so we can assure they look gorgeous.
Most of what we do is done handmade. It takes it's time and we believe that great things should not be rushed forward. If it's grinding, sawing or polishing, it is always a human, who stands behind.
Each BeWooden product is made with joy and love. That was also one of our main values when BeWooden was about to be established. That is the only way how to make products which make you truly happy. We are not just producers, but friends, who live their work.
---
---