Navit Washpaper Handbag
In stock
, Expected delivery on Monday 15.3.
OUT OF STOCK
, this item is currently not available.
30 days for exchange or refund
This product has only 1 pieces in stock. If you are interested in more, please contact us.
The Navito washable paper bag from which the bag is very versatile and comfortable to wear. We also took care of the perfect dimensions - the height of the bag body is 42 cm, 38 cm in with and the length of the handle is 65 cm. The load capacity of the product is 4 kg. The bag is a versatile fashion accessory for any type of personality. A subtle pink color will complement you wherever you are, whether you are at work, shopping or traveling.
We use natural materials for our Accessories. This is why each and every one is unique. Product Pictures are illustrative.
Spacious: One spacious pocket
Size: 38 x 42 cm
Colour: Dark blue
Please take care: Wash before wearing
Lenght of handles: 65 x 2,5 cm
Details : Gold
PostNL
FREE
Free shipping on all orders over 50 €
---
Colissimo Pickup point
FREE
Free shipping on all orders over 60 €
---
Colissimo courier home delivery
FREE
Free shipping on all orders over 50 €
---
BE Post
FREE
Free shipping on all orders over 50 €
---
Hermes
FREE
Free shipping on all orders over 50 €
---
Practicality above all; this is our ladies bag
Trendy natural material, elegant colors and practicality - all this is a ladies' bag with wooden detail, which you simply match to any outfit.

Washable paper is soft, flexible and durable at the same time. In regular use it becomes more compliant and inserts more and more stories.
See all the bags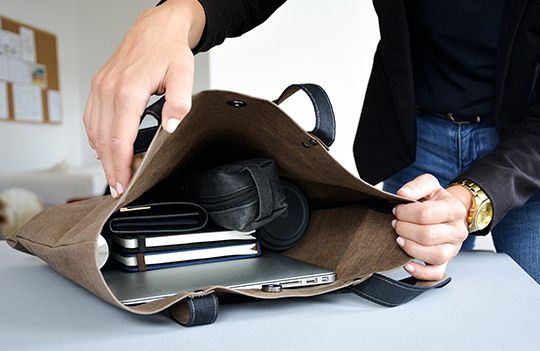 Underline your beauty
The mirror is an accessory, that never ceases to confirm you in your beauty. It does not highlight imperfections, but always shows the extraordinary charm of its owner.

The practical size allows you to take your wooden mirror with you - wherever you go. And the playful and elegant design will draw lots of attention.
See all mirrors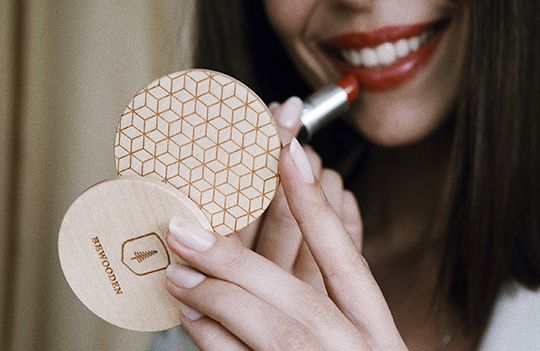 Detailled and precise handcraft
Due to the handcrafted production our brooches show an extraordinarily high degree of detail. This not only makes them distinctive, but also gives them a very special feel. A truly unique accessory!

Also in pairs, our brooches harmonize excellently. That's why we can especially recommend our 1+1 set - ideal as a gift for your loved ones.
Our 1+1 Set