Mask Configurator
11.25
€
15

€ incl. VAT
, Plus shipping and handling
Custom order
, Delivery can take up to 14 days longer
ON ORDER
, we will deliver the product to you within 14 days.


What is monogram?
The text will be printed in the upper left corner of the mask, a maximum of 70 characters is allowed. In the case of a white drape, the text will be printed in black and vice versa. If you want to order more pieces of masks and want a different text for each of them, write it to us in a note in the order please.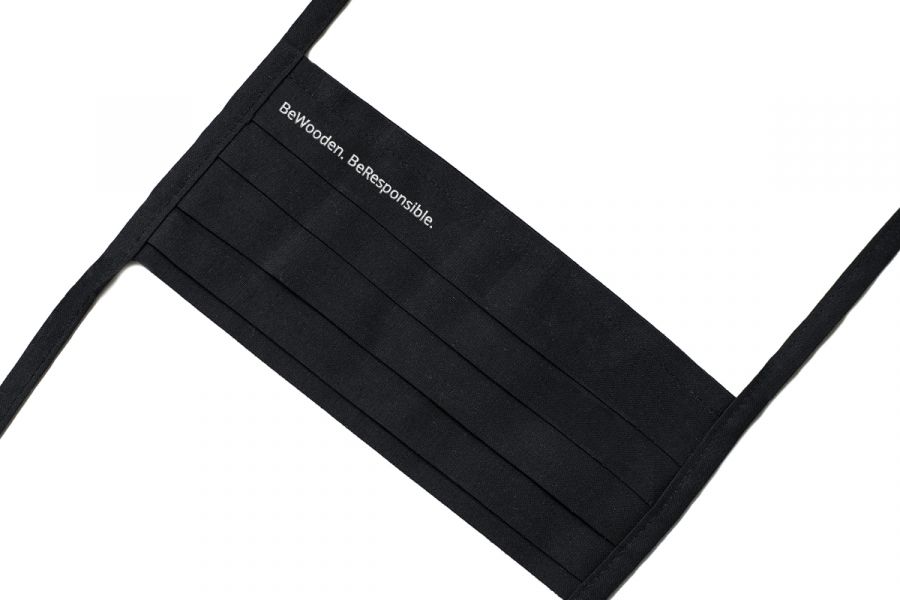 Product temporarily out of stock. Within 14 days we will have replenished our stock. If you order the product, your order will be given priority and we will inform you about the shipment.
Become the designer of your own mask! Have your life motto, favourite quotation, your initials or a funny text printed on the mask. The text can be up to 70 characters including spaces. Depending on the length and the size of the text, the print changes so that the long text becomes smaller and can be placed in two lines. Names, initials or abbreviations are printed in a larger font size than on the main model photo. Add any requirements to the note when filling out the order.

Choose a white or black variant and write in the "Add text" field what you want to have printed on your mask! This makes your mask a completely original and creative accessory.

Place the text in the grey field exactly in the line and in the style you want it to look like.

SHORT PRINT INFORMATION:
- maximum length of the text on the width 7,5 cm
- maximum number of characters 70 including spaces
- used font Open Sans Regular
- Font size depending on the amount of text
- Machine wash is possible at 60 °C

The mask has no additional nose clip.
Only the black and purple masks have a sewn-in filter pocket.
All designs come with a cotton strap and are washable at 60°.

Our masks are no medical products in the sense of the MPG.

The mask is suitable for adult men and women. Masks for children, you can find here.

With the purchase of this cotton mask, you are also helping us as a small manufactory to survive the difficult times. With the sale of the masks, we can at least currently finance materials, wages of our employees and other overhead costs. Furthermore, we are of course also happy if you look at our other accessories and we can give you another pleasure with one or the other eye-catcher. Here you will find our recommendations for ladies and gentlemen.

For hygienic reasons returns are not possible. BeWooden does not assume any product liability.

Do you have further questions? We regularly answer new questions in our FAQs.

For hygienic reasons, returns are not possible. BeWooden is not liable for the product.
Responsibility: This is not a medical certificated product
Material: 100% cotton (mask); Band: Rubber or 100% cotton
Size: One Size fits all
Local: Made from small manufacturing places
Guarantee: Return is not possible
Colour: Black or white
Certification: Wash with 60° before first usage
Fastening: Rubber or 100% cotton band
Design: Variable; different designs from different manufacturing places
Cotton band:
PostNL
7 €
Free shipping on all orders over 50 €
---
Colissimo Pickup point
6 €
Free shipping on all orders over 60 €
---
Colissimo courier home delivery
7 €
Free shipping on all orders over 50 €
---
BE Post
7 €
Free shipping on all orders over 50 €
---
Hermes
7 €
Free shipping on all orders over 50 €
---
We are breaking new ground
Extraordinary situations call for extraordinary measures - we are all facing immense challenges during the current crisis. Only by being solidary, creative and cautious we will be able to contain the spread of diseases.
First of all: This mask is not certified and not suitable for medical use. However, it guards you and your opposite from droplets and prevents you from touching your face.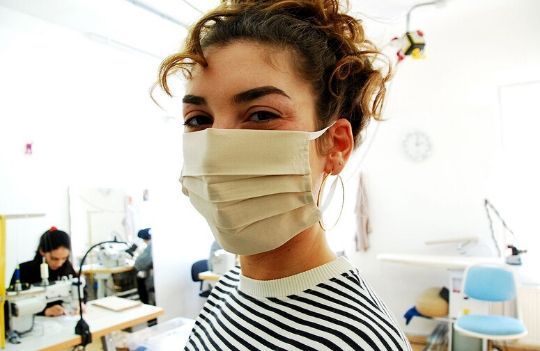 Together we are strong!
For the production of the masks we work together with local seamstresses from Germany. Due to these difficult times, the existence of many small and medium-sized sewing factories is threatened. Together we stand against the disease and secure our existence.
We currently cannot guarantee the exact appearance of your mask. Nevertheless we promise you, as with all our other products, simple and stylish designs.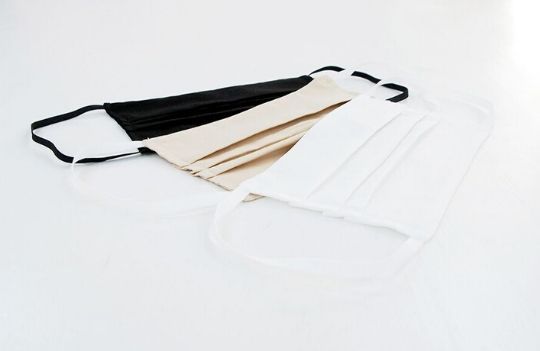 Help others and yourself
The masks are made of 100% cotton. To make them even more environmentally friendly, we produce them from - as far as practicable - remainders of other fabrics in our stock.
The special thing about our masks is the reusability, which is guaranteed by the cotton fibre. In order to disinfect the masks it is sufficient to wash them at 60-95°C and then iron them.