The Must Have Travel Gear That You Shouldn't Do Without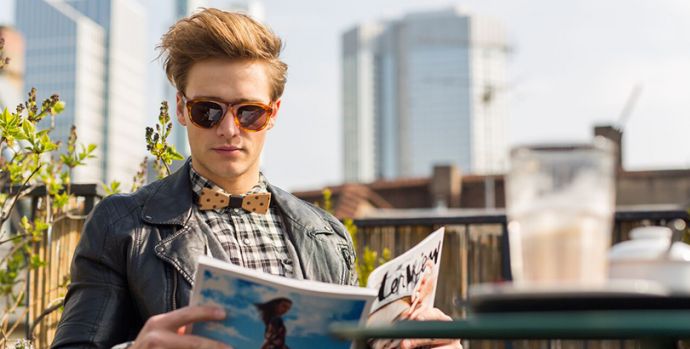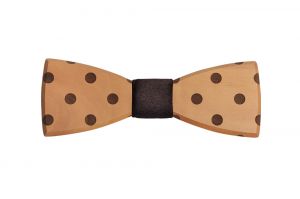 Add to cart



Summer is knocking on the door - and what else could that mean, other than a lot of new travels and adventures are coming your way. Exciting, eh? Of course it is, but getting ready for your trip can often be exhausting. You need to think about what to pack, what to wear, and most of all, how to fit everything into one suitcase. So, we've put together an article giving you advice to make the most of these difficulties.
Maybe you are one of those organized people who know exactly what you will take on holiday – so, you pack your ID card, a small first aid box, some toiletries, a few clothes and maybe your laptop, camera, cell phone. Okay, your basic survival kit is ready, but what about the rest? Here at Bewooden, from years of traveling, we've learned to take with us only the absolute necessities, to distinguish which are the little things we can leave at home, and which we can't. This experience has led us to create the ultimate list of 'must-have travel kit' – covering quick getaways and longer breaks. We're sure it will be of use to both travel newbies and seasoned adventurers.
We are also well aware that travelling is so much more than stressing and worrying about what to take with you. Travelling is about sharing new experiences, taking amazing photos to compliment your unforgettable memories and stories. At BeWooden, we are pleased to make your special moments complete with our products and even happier when you share them with us. That's why we've decided to reward some of you. Share your summer travel photos on Instagram or Facebook with the hashtag #bewoodentrip and you could win a special Bewooden prize. We can't wait to see your entries!
Romantic trip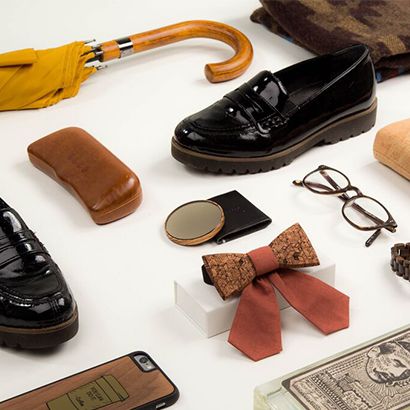 Little black umbrella
Even if you checked a weather forecast and are sure that it won't rain during the trip, it's better to be prepared for everything. Umbrella doesn't take much space, but in case of rain, it will definitely make a journey more pleasant.
Years ago, umbrellas were used to hide from the sun. Nowadays it becomes a trendy accessory in Southern Europe to have a small umbrella to protect from sunburn.
Corkscrew
Do you already dream about a trip with you beloved one? Is there a space for sunsets in the mountains, swimming in the pool or picnics? All these moments may be accompanied by a great bottle of wine for a better taste of life, which can be hard to open outside. Make sure to prepare properly!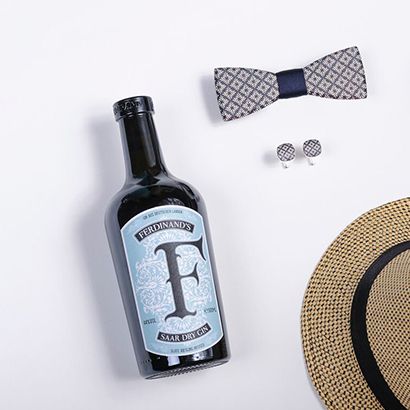 Korkenzieher für einen romantischen Ausflug nicht vergessen
Fashion accessories for you both
There are many ways to highlight in your couple that you two match each other perfectly. It became a mainstream to wear the same couple T-Shirts or bracelets, which are fun and fine for vacation. We find it a bit typical and prefer to stand out of the crowd with a perfectly matching pair of wooden bow ties for men and women to show the way, how to complete each other elegantly. This way you can be stars both on the walking tour or fancy restaurant.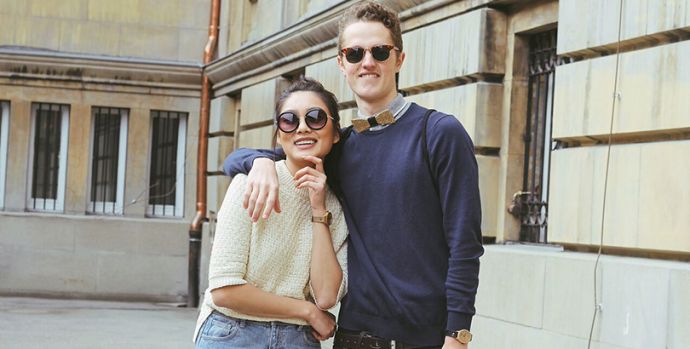 Tip 1: Your sets of clothes should fit each other: a few T-shirts with one pair of jeans and shirts. Hair accessory such as hat or headband. No heels, expensive jewellery or evening dresses.

Beach trip


Towel
Definitely a must-have accessory. Shower and face towels usually can be found in the hotel's room however, a huge beach towel is better to bring yourself. Make sure it's light, fast drying and last, but not least, it should be stylish. Don't you think people never compete for the best design even in towels? Tourists love it!

Swimming suit
What is a beach trip without a perfectly fitting bikini? This summer 2017 trendy colours are Pink Yarrow, Organic Green and Pale DogWood. (here should be a redirecting link to the article with trends SS'17).


Small souvenirs for new friends
It's usually the most romantic and emotional friendship you can ever make. We can't guarantee that you will be close friends in the future but for sure you will have warm memories of each other. You can make it more tangible - it can be something small and light such as BeWooden pearl beaded bracelets, which suit both men and women and will keep summer memories for years for its holder.
Tip 2: Make a copy of your document on Google Drive just in case, also take a paper copy. It should be booking details, confirmation of stay in the hotel, train or airplane tickets, insurance, your notes such as journey details, phone numbers, addresses.


Hiking trip
Comfortable shoes
Never take new shoes on the trip you have to walk a lot, it may cause a blister on your feet.
Pocket knife
In case you consider it as a not useful accessory, you probably have never one! If you travel by plane, make sure to keep a pocket knife in your checked luggage, otherwise, it won't get through airport security.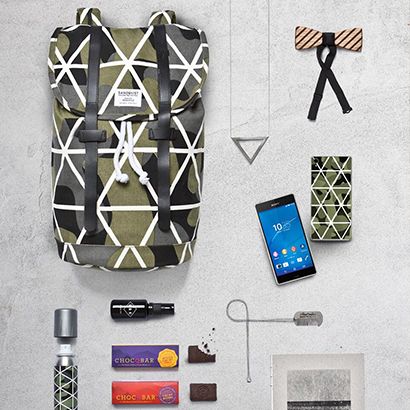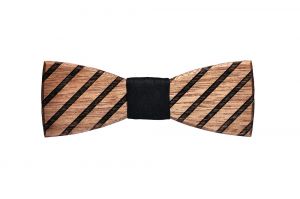 Add to cart
Tip 3: Have money on your credit card and cash in local currency in advance. Split the amount and keep it in different bags.


Belt
Hiking lovers usually prefer a sustainable way of living. What can fit your look better and be very supportive on your trip than an eco-friendly belt? It's elegant and absolutely practical.
Road trip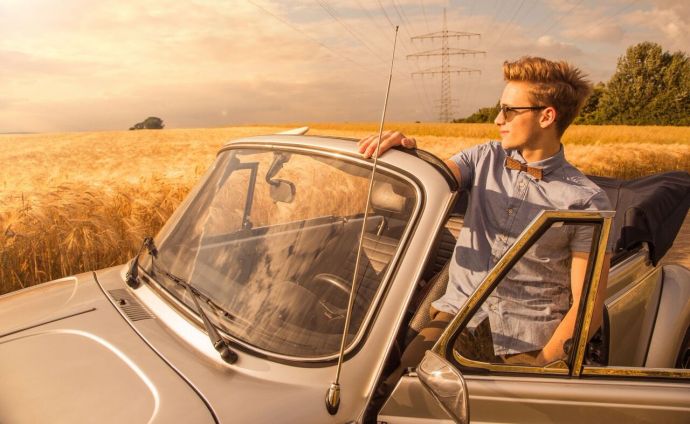 Tip 4: Obviously, you will need a driving license, documents for car and insurance. Make sure to download a map of the road before the trip to your tablet or mobile, alternatively use navigator in the car.


Cardholder
Even though most of the people prefer to leave all work problems in the office during vacation, we all tend to be curious about other people interests and jobs. You never know whom you may meet on your week off: your future investor or business partner. So it's better to exchange contacts and look for cooperation right after you both are finally relaxed and welcomed back to work.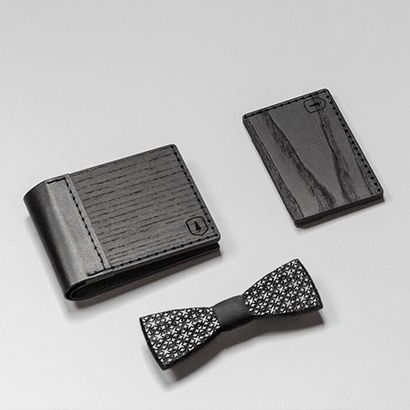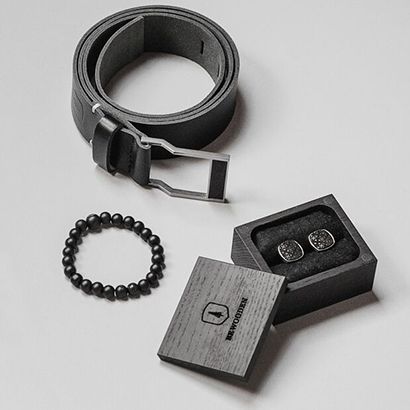 Tip 5: Charge all your electronic devices: cell phone, tablet, iPod, computer, camera, e-book. Make sure that you take only those devices, which are needed during trip otherwise it will just give an additional weight to your backpack.

Paper map
We believe in technologies and know that even your grandmother's cell support Google Maps. But what can be better than to plan a trip on the paper map?
Powerbank
Just to make sure that you can always be reachable by phone, take an accessory which will keep your mobile live longer. Don't forget to charge a powerbank before the trip as well.


Author: Anastassia Grigorjeva
---
---