Functionality: Wooden mirror
An accessory that never stops strengthening your beauty. The wooden mirror is unique in its design and magnificent through its originality. It does not point to imperfections, on the contrary, it always reminds of the extraordinary charm of its owner.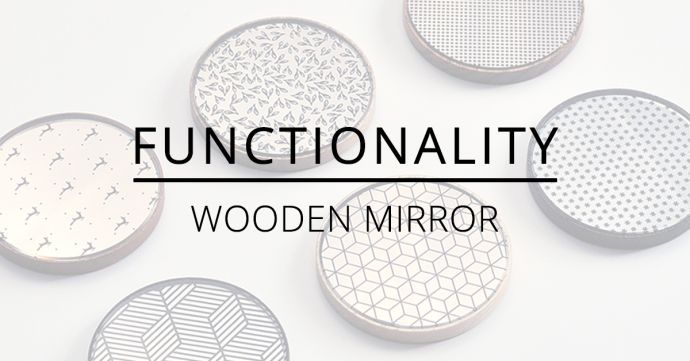 Unique design
When designing, we think of romantic as well as adventurous souls. That's why you can choose your wooden accessory with the typical European types of wood, such as beech or walnut, or even the most exotic ones like wenge wood.
At BeWooden, we believe that the magic lies in small details. So in addition to the selection of different types of wood, there is a beautiful and playful printing on one side of the mirror. The choice of which can bring the world closer to your unique, creative personality – Will it be the fun dots or the graceful deer?

To make the final look as perfect as possible we designed a special leather case in black or powder for this stylish accessory. The case is not only perfectly protecting the mirror against damage but with its washability practical in itself. Practical does not have to be boring. On the contrary - thanks to its size the leather case fits into every handbag so you can keep the mirror with you for all possible life events.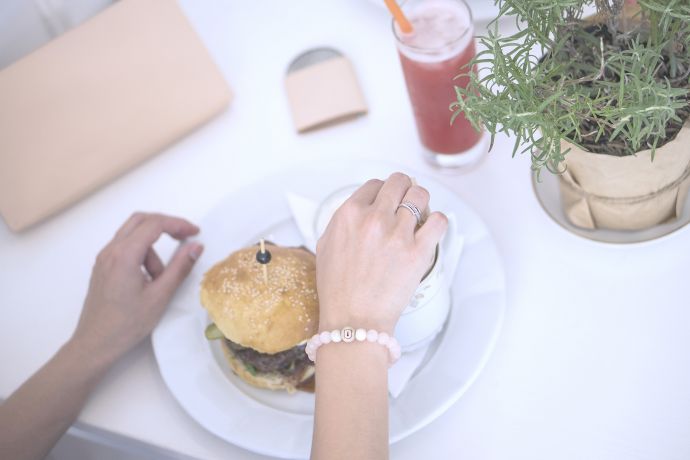 Where to wear a wooden mirror?
Maybe it is its perfect dimension that allows us to take it with us anywhere we go or the playful design that makes us simply enjoy its presence. And maybe it is both – with this little elegant detail you can diversify your day full of business meetings or maybe use it as a topic to talk about with your friends on a spontaneous lunch. Without any problems, it fits into your light Clutch handbag and stays with you the whole time.

What to combine it with?
As it has been said, small details count the most. And how great does it look like if someone also pays attention that fine details do not only suit the outfit but also each other? For example - The perfect combination is the black Caleo Clutch, made of genuine leather and walnut wood, accompanied by the Caleo wooden mirror that has the same style. Or treat yourself to a stylish wooden bow tie and use the mirror during the day just to make sure that your look is perfect!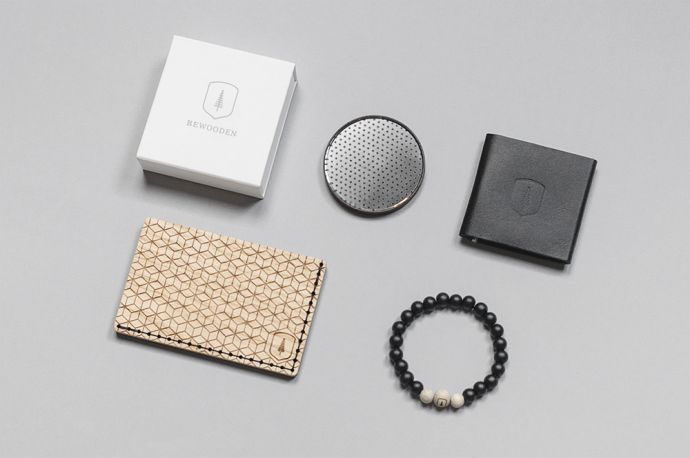 ---
---