Face Masks by BeWooden & von Jungfeld
How do I use the face masks correctly?
When using the BeWooden masks, a few things have to be considered. We have therefore collected tips for you to ensure a correct use. Even small things can save you or other people, so you should pay close attention to them.


Why cotton masks?

The medical staff urgently needs the professional and medical masks because there is a shortage of face masks in hospitals and other institutions. This means that we have to get creative and find alternative solutions, because the demand for masks is growing. In order not to strain the existing capacities of medical masks even more, we have decided to be part of the solution. In cooperation with "von Jungfeld" and the active support of local seamstresses, we have developed face masks made of 100% cotton and offer them for sale.


Cleaning the masks
Since our masks are made of 100% cotton, they can be used several times. However, you should clean them after each use to ensure a hygienic use. 
The best method is to put the mask in boiling water for 5 minutes and then iron the dry fibre with a steam iron. You can also wash the mask in the washing machine at 60-90°C, but this would mean a big waste of water and an unnecessary burden on the environment. We therefore recommend the first option.
If you wear the mask for more than an hour at a time, you should consider to change it. Therefore it is advisable to keep a stock of more than two face masks to ensure sufficient replacement.

Does the cotton mask help at all?
The answer is yes! Although the face masks do not reach the class of medical surgical masks, they do contribute to an increased help.
Prof. Christian Drosten, a German virologist at the Charité hospital in Berlin, confirmed the effect of the cotton masks in a podcast with NDR: "When I sneeze or cough, I distribute the smallest droplets that are collected by such a mask. There's nothing to argue about."
However, experts also stress that masks do not provide guaranteed help against the viruses. Tiny particles can be inhaled through the cavity between the mask and the face and cause an infection. It is therefore even more important that these particles do not get blown into the air, which can be prevented by wearing a our cotton masks.
Now it is up to each of us to set a good example and convince other people of wearing masks in public places.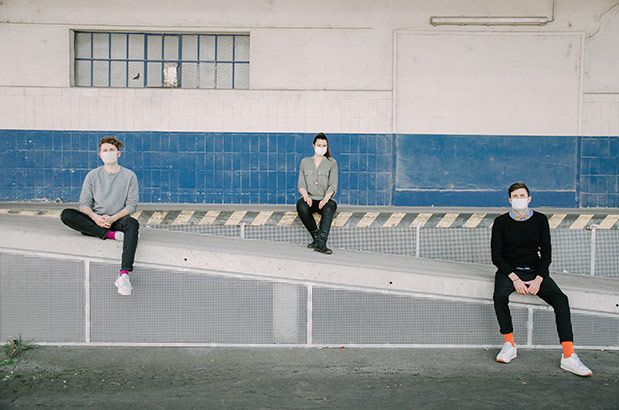 Our team at BeWooden developed our masks in cooperation with "von Jungfeld" and the active support of local seamstresses. With a purchase, you not only help yourself and others from the virus, but you also do give a treat for people in need who otherwise would not have access to a mask.
However, every disease not only endangers health, but also the existence of many small and medium-sized companies - including BeWooden and von Jungfeld. In the last few days, around 80 percent of sales have collapsed and many jobs are at stake. We are not the only ones affected - many small craft businesses and sewing shops are also facing extinction. That's why, in addition to our own production facility, we are working with local sewing factories that share our values of sustainability and social responsibility - together against the disease and for the sake of securing our existence!
We would therefore be very grateful if, in addition to the mask, you would choose another product that you have always liked. This would not only help us, but also many other people and companies that benefit from this campaign. Only with your help we can continue our mission. Thank you!
---
---