BeWooden magazine #5
How can a new year best start? Obviously, for us with a meeting of the entire BeWooden family! In the first week of January, we had the unique opportunity to meet with all those behind the BeWooden products: designers, seamstresses, copywriters, ambassadors from Germany and Denmark, jewellery designers, carpenters, bag makers, bloggers, project managers and customer care specialists. We really enjoyed the celebration of the New Year in the middle of the magic Beskydy landscape.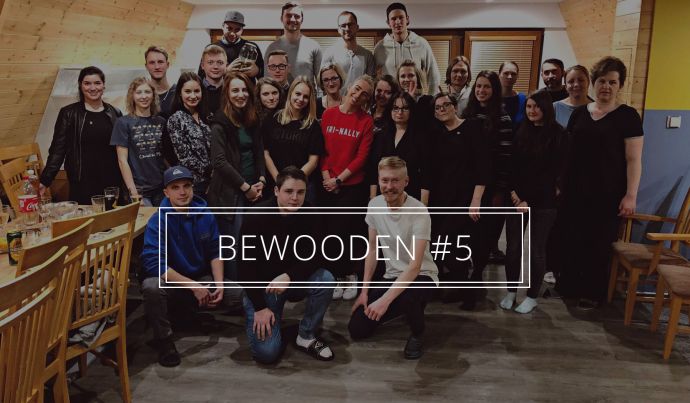 January
But January was not just about having fun, it was also about starting to work on the goals we set for this year. We have already presented you some results, and we will gradually introduce you to others. However, the most important thing for us is that we still see each other as a big community, who shares the common love of honest craftsmanship, high-quality natural materials and unique design.
We also took the new year as an opportunity to create something new. In cooperation with various bloggers, we have prepared a special edition of the skyline bow ties of our German cities - Berlin, Hamburg and Frankfurt. Immediately afterward, you showed interest in designing other skyline bow ties, so we enabled you to create an individual bow tie with the skyline of a city of your choice HERE!
February
In February, we introduced you to our new silver jewellery collection for women. Hereby, we thank all of you who have helped us with their comments and suggestions to transform the timeless jewels - a combination of fine wood and sterling silver - into their unique "Triangle" design.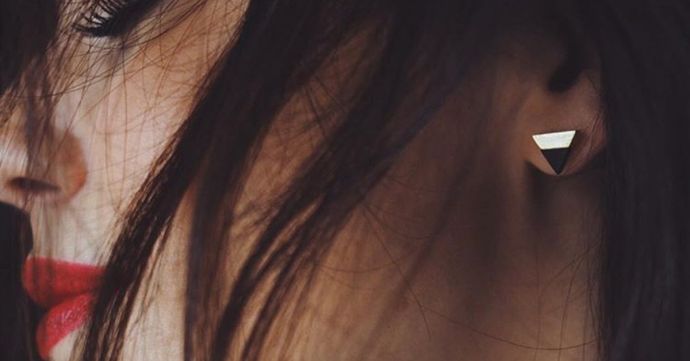 What we did not expect was your great interest in belts and hats for men, so they are now completely sold out. What a pleasant surprise for us! We are already working on the new production of these belts and hats. In a few weeks, we are happy to offer you these products again.
March
In March finally, the time arrived - we could introduce you to the long-awaited women's wallet! Interesting information about the preparation, functionality and first impressions of this product were summarized perfectly by the blogger Katha in an article HERE.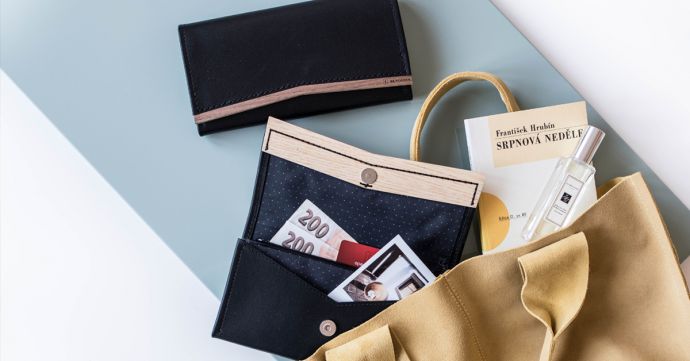 Additionally, we were able to meet each other at numerous fairs and design markets, e.g. in Berlin, Cologne, Amsterdam, Aarhus or in Prague.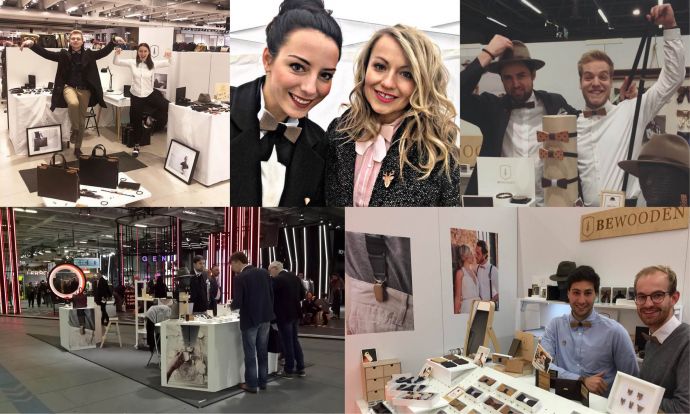 We also presented you the first competition of Mr. & Mrs. BeWooden, where we encouraged you to share your pictures, wearing one of our BeWooden products. Many thanks to all who participated. Congratulations to the winners - Christina and Daniel! We are already looking forward to next year's Mr. & Mrs. BeWooden!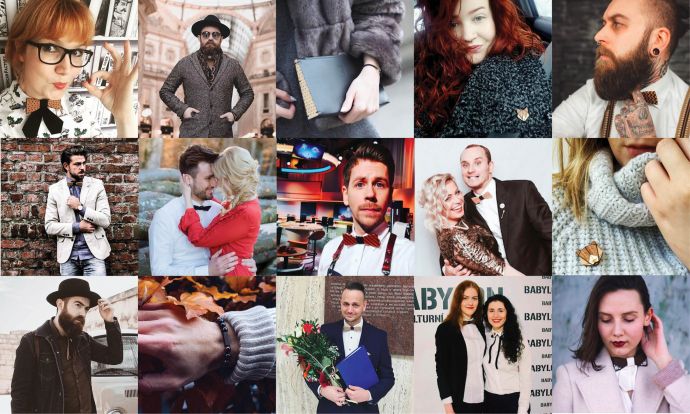 Many more exciting events and projects are planned for the second quarter of 2018. On our blog, you will regularly find lots of new inspiration and everything about our new products. Do not forget to follow us on Instagram or Facebook and share your #bewooden pictures with others.
Thank you for being part of the BeWooden world!
---
---