10+3 Masks
100
€
incl. VAT
, Plus shipping and handling
Custom order
, Delivery can take up to 14 days longer
ON ORDER
, we will deliver the product to you within 14 days.
Product temporarily out of stock. Within 14 days we will have replenished our stock. If you order the product, your order will be given priority and we will inform you about the shipment.
Buy 10 masks and get 3 for free. With our cotton masks you can help yourself and your surroundings.

Due to the high demand, we will prepare your order in the next 5-7 days.

Colours and designs: To ensure quick availability, we use mostly fabrics from leftover stock for production, so we cannot guarantee colours or designs.

Our masks are not medical products, nor certified and do not offer any protection against transmission of droplet infections. With a purchase you confirm your knowledge that this product is not a medical mask.

The mask does not have a sewn-in filter. Our mask comes with a cotton strap or elastic band and is washable at 95°.

The mask is suitable for adult men and women. Masks for children, you can find here.

With the purchase of this cotton mask you help us as a small manufacturer to survive the difficult time. With the sale of the masks, we can at least currently finance materials, wages of our employees and other overhead costs. Furthermore, we are of course also happy if you take a look at our other accessories and we can give you another pleasure with one or the other eye-catcher. Here you will find our recommendations for ladies and gentlemen.

For hygienic reasons, returns are not possible. BeWooden is not liable for the product.

Fabric: 100% Cotton
Size: One Size fits all
Made with love: Wash at 95°C
Certification: Not medically certified
Design: Variable; different designs from different manufacturing places
Please take care: Wash before wearing
PostNL
FREE
Free shipping on all orders over 50 €
---
Colissimo Pickup point
FREE
Free shipping on all orders over 60 €
---
Colissimo courier home delivery
FREE
Free shipping on all orders over 50 €
---
BE Post
FREE
Free shipping on all orders over 50 €
---
Hermes
FREE
Free shipping on all orders over 50 €
---
We are breaking new ground
Extraordinary situations call for extraordinary measures - we are all facing immense challenges during the current crisis. Only by being solidary, creative and cautious we will be able to contain the spread of diseases.
First of all: This mask is not certified and not suitable for medical use. However, it guards you and your opposite from droplets and prevents you from touching your face.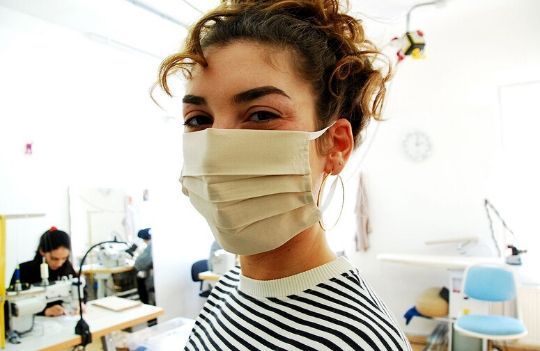 Together we are strong!
For the production of the masks we work together with local seamstresses from Germany. Due to these difficult times, the existence of many small and medium-sized sewing factories is threatened. Together we stand against the disease and secure our existence.
We currently cannot guarantee the exact appearance of your mask. Nevertheless we promise you, as with all our other products, simple and stylish designs.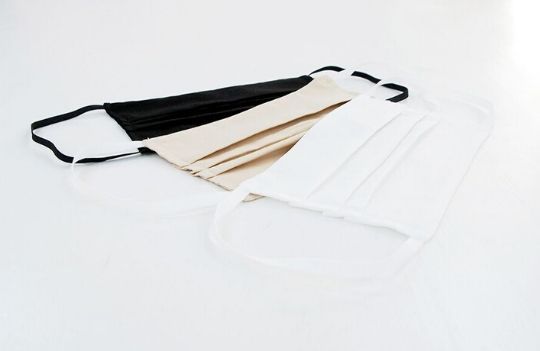 Help others and yourself
The masks are made of 100% cotton. To make them even more environmentally friendly, we produce them from - as far as practicable - remainders of other fabrics in our stock.
The special thing about our masks is the reusability, which is guaranteed by the cotton fibre. In order to disinfect the masks it is sufficient to wash them at 60-95°C and then iron them.